Venturing Out: Chris Torres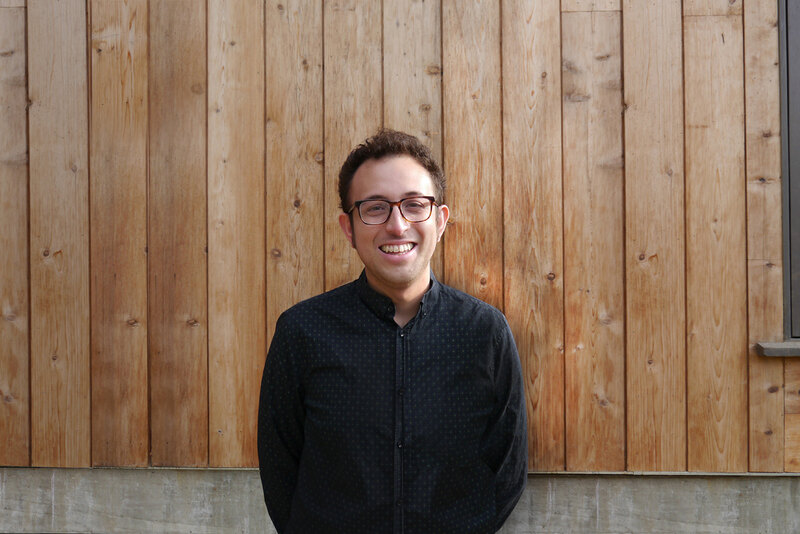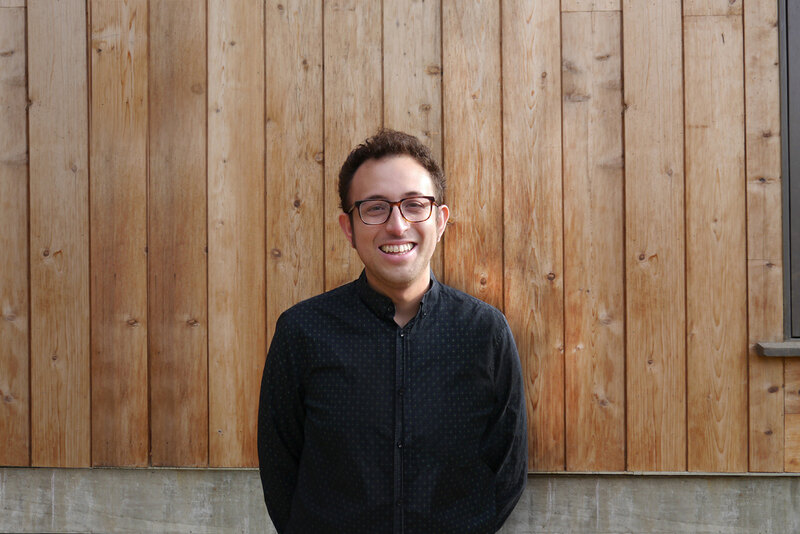 Chris Torres is a 2012 Olmsted Scholar from the University of California, Berkeley. In 2016, he co-founded Superjacent, a landscape architecture and urban design studio looking to be a voice and raise the profile of landscape architecture.
What inspired you to take the leap and start a new firm with partner Tony Paradowski?
I've always wanted to be a part of starting a design office, so when the opportunity came to form Superjacent with one of the most talented designers I know, it was a no-brainer. Tony and I worked together for a number of years at Rios Clementi Hale Studios, so we already had a strong working relationship. What continues to inspire all of us in the office is the amazing energy that comes from creating public spaces, especially in Los Angeles with so many cultural layers in conversation.
What have you enjoyed most about embarking on this new venture?
I've really enjoyed being part of building a brand around the firm. We intentionally picked a name for the firm without our last names because we ultimately want to build an idea, not a signature. We would love for Superjacent to grow into a practice where designers can plug in their talents and by doing so, shift and mold the work we create. A big part of building this kind of practice is staying connected to the people and organizations that have supported us in this endeavor. I've come to realize that the design profession is a tight-knit network of relationships between designers, builders, developers, and public officials. I really enjoy being in a position to build these relationships. In particular, it's exciting to collaborate with firms and clients that are at a similar point of growth of in their own practices. I love the idea of us all being able to grow together and lift each other up as a design community.
What has been the most daunting part?
One of the scariest but also most intriguing aspects of running an office is understanding how inextricably linked the design professions are to greater market forces. In my previous role as a designer and in my design education, there was a constant effort to frame projects as primarily design challenges with emphasis on form and, more recently, environmental resiliency. However, I've learned that we cannot conceive of design as separate from the economic realities of the world, which coincidentally often guide the decisions clients need to make. With many cities having such developer-driven markets, it presents a serious challenge for smaller design firms who need to be thinking about long-term growth while also being mindful of how hard design professions were hit in the last recession. For us, that means creating a growth strategy where change is not a variable outside of our control but is more a way of working, with the ultimate goal of staying nimble.
What project are you most excited about right now?
I'm most excited about a mixed-use housing project that is about to start construction in Hollywood. In L.A., these multi-family housing projects have become the new dingbat apartments of the 21st century. Due to requirements for common open space, the projects all have substantial courtyards that become the social space for residents. In this project, we really tried to study the potential of these courtyards, which typically only have some loose furniture and raised planter boxes. Our response was to plant the whole courtyard, which is about a city block long, then cut out rooms within the planting, each with different programs, such as an outdoor office or pool deck. I'm excited to see the project take shape and get built!
What inspires you outside the workplace?
I'm most inspired by the people around me, who are doing great things in this city. I'm very lucky to have an amazing wife who is a housing lawyer on the front lines of displacement from gentrification. I'm constantly inspired by her tenacity to tackle such a large problem as a regional housing shortage and the injustice it has created. I'm also inspired by friends who have dedicated their lives to their art, ranging from music to food. I love seeing others fully engaged in the craft of their work, all striving to do their best.
Los Angeles itself has long been a major inspiration for me. My family immigrated to L.A. from Chile and Ecuador and worked hard to set down roots here, so L.A. is very much home to me. The scale of the city is so immense that it's often hard to wrap our minds around it. This not only makes design projects hyper-local to their neighborhoods but also forces you to scale up and out in your thinking to see how each project fits into the larger ecosystem of places and landscapes. Having grown up in L.A., I was ready to leave for college and graduate school, sick of its traffic and suburban past. Only after leaving the city and having the opportunity to study, work, and live in other cities and countries, did I see what was so special about Los Angeles. It is a city in constant flux, unhappy with a singular definition and identity, a place snarled in urbanistic problems yet with incredible residents of every talent and origin, all set within an amazing ecosystem of canyons, mountains, and beaches. In short, L.A. is the ultimate urban opportunity and I couldn't be happier to build a practice here.
What's one thing you know now that you wish you knew 5 years ago?
I wish I had learned to better put challenges in perspective and to not take everything so seriously. I have always striven for excellence, both in school and practice, and I used to think the path to success was linear — that hard work equated to success and progress. Now, I'm constantly trying to work more efficiently, not necessarily harder. There is also something so serious about building a permanent space that makes it easy to forget that design should be fun. And at its core, design should be an exercise of exploration and invention. Projects can be stressful and deadlines can be tight, but at the end of the day, it has to be fun. Design has to be something you love for it be outstanding and for it to really connect with others.
Any opinions expressed in this interview belong solely to the author. Their inclusion in this article does not reflect endorsement by LAF.