The LAF Ignite and Fuel Campaign provides comprehensive support to sustain and expand LAF's programs to increase the influence and impact of landscape architects to design a more sustainable and equitable future.
Running from early 2022 until mid-2023, the campaign supports LAF's signature research, scholarships, and leadership programs while providing the initial investment needed to launch a new scholarship-internship-mentorship program for BIPOC landscape architecture students to help them overcome prevalent barriers. 
This investment continues a legacy through LAF of meaningful, measurable, and enduring impact for individual students, the discipline of landscape architecture, and the communities we serve.
See donors to the Ignite and Fuel portions of the campaign below.
For more information about how you can be part of this transformational effort, contact Cara at cchard [at] lafoundation.org.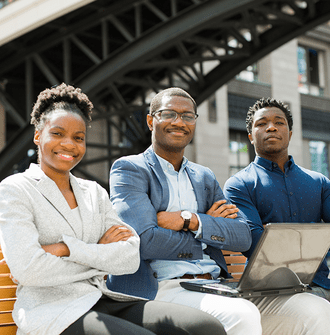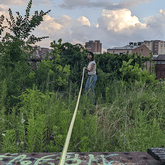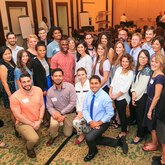 Ignite Donors
Thank you to the many individuals and organizations whose leadership and early investment supports the launch of LAF Ignite.
A first-of-its-kind program for students of color in landscape architecture, LAF Ignite provides recurring financial awards of $10,000, annual paid summer internships, and a network of mentors. The program was made possible thanks to the generous multi-year support from donors to LAF's diversity, equity, and inclusion (DEI) Fund.
CEO Roundtable
Robert Chipman
Gifts of $100,000-$124,999
Landscape Forms
Sasaki Associates
SmithGroup
TBG Partners
Bill and Kathy Main
Landscape Structures
OLIN
SWA Group
Beth Wehrle
Anova
Biohabitats
Jeanne Lalli
Lamar Johnson Collaborative
Office of James Burnett
Sherry & Brian Ramsay
Reed Hilderbrand
Swift Company
Jim Burnett
Burton Studio
Glen Dake
Design Workshop
EDSA
Kyle Fiddelke
GGN
Michael Grove
Hoerr Schaudt
James Corner Field Operations
Mithun
MKSK
PWP Landscape Architecture
RIOS
Stephanie Rolley
WORKSHOP: Ken Smith Landscape Architect
WRT
Sierra Bainbridge
Kofi Boone
Po Chen
Civitas
Coen+Partners
DesignJones
Barbara Deutsch
Dix.Hite Partners, Inc.
Fluidity Design Consultants
Future Green Studio
Hargreaves Jones
Gary Hilderbrand
Hood Design Studio
Lionheart Places
MNLA
Tom Mroz
Roberto Rovira
Rundell Ernstberger Associates
Trinity Simons Wagner
Laura Solano
Stantec
Stoss Landscape Urbanism
Atlas Lab
Cheryl Barton
Michael Batts
Alexa Bush
Cadence
Keiko Tsuruta Cramer
Richard Centolella
Ryan Clifton
Andrea Cochran
Chip Crawford
Bob Dugan
Alma Du Solier
Dorothy Faris
Derek Gagne
Kathleen Garcia
GGLO
Kona Gray
Marc Hall
Hocker Design Group
Astrid Hoffman
Rob Hutcheson
Andrew Kilmer
Elaine Kearney
Kresge Foundation
Scott LaMont
Alexis Landes
Jim Manskey
Matthew Maranzana
Matthew Cunningham Landscape Design
Michael Vergason Landscape Architects
MIG
Mikyoung Kim Design
Michael Miller
Courtney Moore
Alpa Nawre
Phronesis
Eric Propes
Richard Roark
Christina Sanders
SCAPE
Doug Smith
Fritz Steiner
Craig Stoner
Biff Sturgess
Jeff Sugar
Lisa Switkin
Lianying Wang
Wenk Associates
Fuel Donors
LAF is grateful for the multi-year, comprehensive support that allows us to continue and strengthen our research, scholarships, and leadership offerings.
In addition to their contribution to the DEI Fund that makes the new LAF Ignite program possible, support from the following donors helps ensure that LAF's award-winning programs and resources are sustained for the long-term.
Gifts of $100,000-$149,999
Biohabitats
Burton Studio
James Corner Field Operations
Sherry & Brian Ramsay
TBG
Robert Chipman
GGN
Hoerr Schaudt
Lamar Johnson Collaborative
Mithun
MKSK
OLIN
Reed Hilderbrand
Beth Wehrle
Po Chen
Coen+Partners
Dix.Hite
Fluidity Design Consultants
Future Green Studio
Hocker
Hood Design Studio
PWP Landscape Architecture
Rundell Ernstberger Associates
Laura Solano
WRT
Atlas Lab
Cadence
Dorothy Faris
Hargreaves Jones
Jim Manskey
Tom Mroz
Stephanie Rolley
Stoss Landscape Urbanism
Swift Company
Wenk Associates