Applications for the 2019 CSI Program now closed
Want to assess and document the benefits of high-performing landscape projects? Apply for our the next CSI program, which will run Feb - Aug 2019. 
Oct 2018 - Application materials available
Nov 30, 2018 - Faculty and firm/project applications due
Dec 2018 - Participants notified
Feb 4 - Aug 5, 2019 - 2019 CSI program runs
Sept-Dec 2019 - Resulting case studies published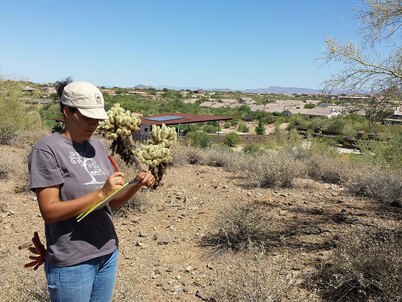 The Case Study Investigation (CSI) program is a unique research collaboration that matches LAF-funded faculty-student research teams with designers to document the benefits of exemplary high-performing landscape projects.
Research teams develop methods to quantify environmental, social, and economic benefits and produce Case Study Briefs for LAF's Landscape Performance Series. By investing in this research, LAF is generating much-needed information and precedents to quantify benefits and make the case for sustainable landscape solutions.
Applications are now closed for the 2019 Case Study Investigation program. Information about the 2020 program will be posted in fall 2019.
Faculty Research Fellows
The teams are led by CSI Research Fellows, select faculty members with demonstrated interest or expertise in quantifying landscape benefits. Fellows develop methods for data collection, provide academic rigor in preparing the case studies, and receive funding to support a student research assistant. Starting with the 2019 CSI program, funding for each team has been increased! Fellows will receive a $1,000 honorarium and $9,000 to support a student research assistant.
Design Firms and Projects
Participating design firms apply with specific projects and are selected based on the quality of the project, availability of information to document performance, and commitment to participating in the CSI process.
The CSI program is highly collaborative and helps to bridge the gap between research and practice by advancing our knowledge of landscape performance. CSI is an important impetus in moving the landscape architecture discipline toward designing every project with specific performance objectives, routinely collecting performance data, and integrating landscape performance in design education.
Questions?
For question or more information, contact Megan Barnes at mbarnes [at] lafoundation.org.