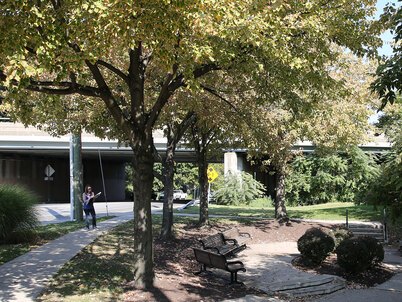 First Deb Mitchell research grant awarded
LAF is delighted to announce the first recipient of our new $25,000 research grant.
Greenscapes to Brownscapes: A Study on Impacts to Contaminant Levels in Landscapes Adjacent to Highways will look at deposition and accumulation of traffic-related air pollutants in landscapes along the I-95 corridor in Philadelphia. The pilot study will add to the limited existing research on how a new site accumulates contaminants and could inform design, programmatic recommendations, and maintenance schedules. Allison Harvey of OJB and Andy Adams of W&M are the principal investigators.
The next round of grant funding will begin in summer or fall of 2021. In Oct, LAF will post materials and begin accepting pre-proposals which are due Dec 1.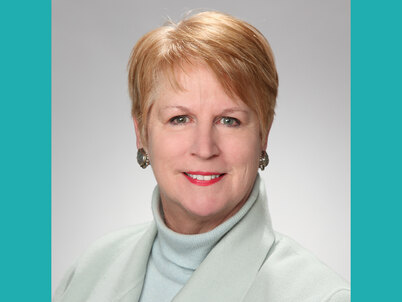 A research grant to honor Deb Mitchell's legacy
Upon her passing in 2015, Debra Mitchell, FASLA, left a bequest to LAF through the JJR|Roy Fund, which has long supported LAF's research initiatives. 
The bequest came at a time when LAF was actively fundraising to grow and sustain its programs, including the creation of a new $25,000 annual research grant program. With Deb's bequest and additional support from SmithGroup, the LAF Research Grant in Honor of Deb Mitchell was created.
Deb had a distinguished 40-year professional career and spent the last 26 years of it at SmithGroupJJR where she served as a Senior Vice President and national design leader. She had a deep commitment to research in the profession and served on the LAF Board of Directors for many years.
The LAF Research Grant in Honor of Deb Mitchell s

upports research projects that are relevant and impactful for the professional practice of landscape architecture. 
Each year, one $25,000 grant will be awarded to support a research project that can be completed in a 12- to 18-month period. The research must generate knowledge and insights relevant to the practice of design in order to increase landscape architecture's capacity and impact.
The Principal Investigator must be trained as a landscape architect and currently engaged in the field of landscape architecture as a researcher, educator, professional practitioner, or in some other capacity.
Grant Purpose
The LAF Research Grant in Honor of Deb Mitchell was established to raise the profile of research within landscape architecture, to offer new opportunities for collaborative research, and above all to honor Deb, who was a champion for the value of research to the professional practice of landscape architecture.
---
LAF Research Grant in Honor of Deb Mitchell
Overview
Eligibility & Expectations
Application Process