New Guide to Evaluate Performance
Are you measuring impact?
Our much-awaited Evaluating Landscape Performance: A Guidebook for Metrics and Methods Selection is now available for download on our sister-site LandscapePerformance.org.
The guidebook was developed as a primer for landscape architecture practitioners, researchers, agencies, park and land managers, instructors, students, and others interested in assessing the performance of built landscape projects. It presents over 100 metrics in 33 benefit categories as potential ways to gauge environmental, social, and economic impacts.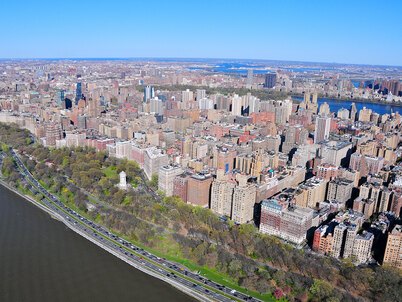 Award-winning Landscape Performance Series
The Landscape Performance Series is the online set of resources to help designers, agencies, and advocates evaluate performance, show value and make the case for sustainable landscape solutions.
Landscape performance can be defined as a measure of the effectiveness with which landscape solutions fulfill their intended purpose and contribute to sustainability.
Launched in 2010, the Landscape Performance Series is an online portal and set of initiatives to build capacity and transform the way landscape is considered in the design and development process. It brings together information and innovations from research, industry, academia, and professional practice.
LandscapePerformance.org
With 150 Case Study Briefs, 120 Fast Facts, and dozens of Benefits Toolkit calculators, LandscapePerformance.org is the go-to place to find precedents, show value, and make the case for sustainable landscape solutions. The resources can be used to:
Find precedents, show value, and advocate for sustainable landscape solutions
Explore metrics and methods to quantify environmental, social, and economic benefits
Earn professional development hours (PDHs) by attending a presentation or webinar
Browse and share teaching materials to integrate landscape performance into design curricula
Stay current on landscape performance news and trends
Trainings and Workshops
LAF offers webinars, presentations, and workshops to increase capacity and foster dialogue about landscape performance. All trainings are registered through the Landscape Architecture Continuing Education System (LA CES) so that attendees can earn Professional Development Hours (PDHs). Our two hour-long presentations can be delivered in-person or via live webinar:
Landscape Performance to Demonstrate Impact (LP101)
Evaluating Performance and Approaches to Quantify Benefits (LP201)
If you are interested in scheduling a webinar or education session for your firm, agency, university, or other group, please contact us at lps [at] lafoundation.org.
Our archive of past webinars may be viewed on-demand to earn LA CES professional development hours. See the archive at: landscapeperformance.org/training
Design Education
In today's increasingly evidence-based marketplace, landscape architecture students need to be able to convey the environmental, economic, experiential, and social value of excellent design. LAF works to incorporate landscape performance into design education to give students the awareness and skills they need to design for, evaluate, and communicate the impact of their projects.
Our Resources for Educators offers sample teaching materials for integrating landscape performance into landscape architecture course offerings, including studio, seminar, and lecture courses.