2018 CSI Teams and Projects Announced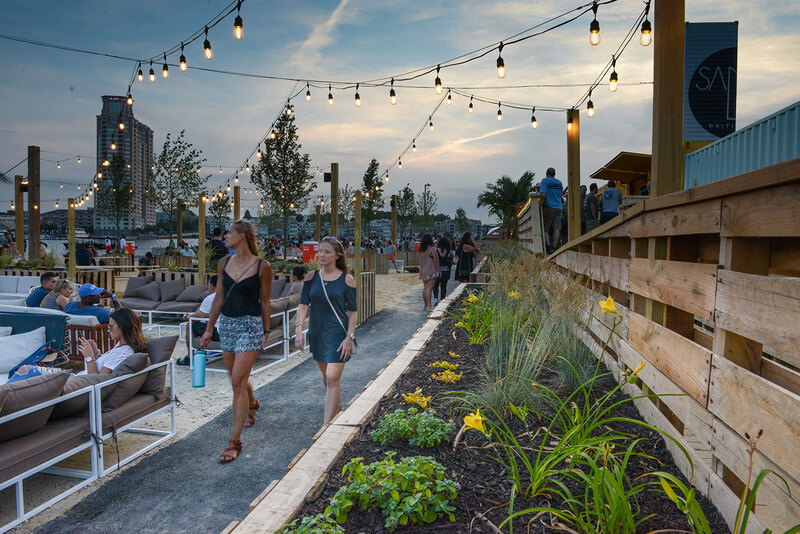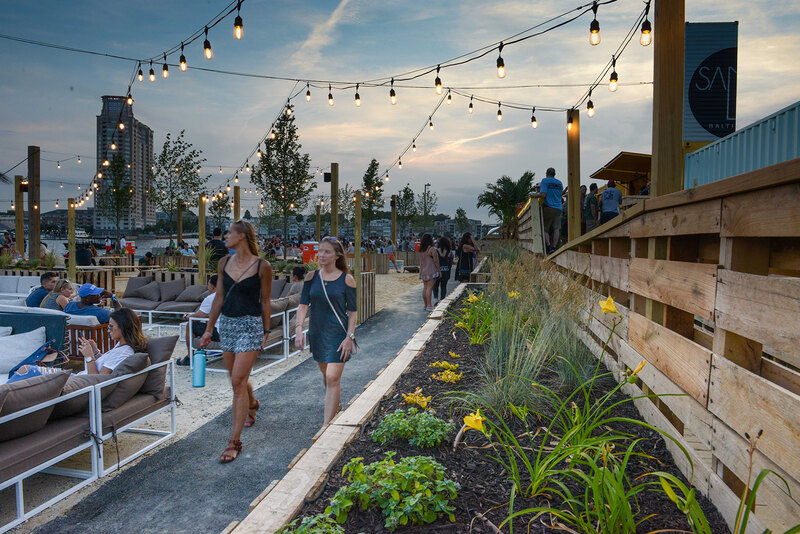 Seven faculty Research Fellows and eight high-performing landscape projects have been selected for LAF's 2018 Case Study Investigation program.
Case Study Investigation (CSI) is a unique research collaboration that matches faculty-student research teams with design firms to document the benefits of exemplary high-performing landscape projects. Teams develop methods to quantify environmental, economic and social benefits and produce Case Study Briefs that are published in LAF's award-winning Landscape Performance Series. 
Research Fellows lead the CSI collaboration and receive funding to support a student Research Assistant. Participants from each firm serve as liaisons and work with the academic team. This year, each of the five teams will study one to two projects (instead of three, as in past years) in order to increase the breadth and depth of the research.
The selected projects include waterfront sites, brownfield reclamations, and — a CSI first — a pop-up park and restaurant. The diverse public spaces include a SITES-certified heritage site and a SEED-certified park designed to promote social equity.
The 2018 CSI program kicks off in February and runs through early August. We look forward to working with this impressive group and to learning more about these outstanding projects and their impacts!

CSI Research Fellow: Catherine De Almeida, University of Nebraska 
Student Research Assistants: Hannah LoPresto and Brandon Zambrano
Design Workshop - P Street Corridor, Lincoln, NE
Sasaki - Tom Hanafan River's Edge Park, Council Bluffs, IA

CSI Research Fellow: Lisa DuRussel, RLA, LEED AP, The Pennsylvania State University
Student Research Assistant: Aastha Singh
Mathews Nielsen Landscape Architects - West Point Foundry Preserve, Cold Spring, NY
SWA - Hunter's Point South Waterfront Park, Queens, NY

CSI Research Fellows: Jon Calabria, Alfred Vick, and Brian Orland, University of Georgia
Student Research Assistant: Rachael Shields
HDR, Inc - Historic Fourth Ward Park Phase 1, Atlanta, GA
HDR, Inc - University of Georgia Science Learning Center, Atlanta, GA

CSI Research Fellow: George Bradley Guy, Assoc AIA, LEED AP BD+C, SEED, Catholic University of America
Student Research Assistant: Jazzmin Reid
Depot Park, Gainesville, FL

CSI Research Fellow: Pavlina Ilieva, AIA, Morgan State University
Student Research Assistant: Naomi Wong Hemme
Mahan Rykiel Associates - The Sandlot, Baltimore, MD