Xtreme LA: Adaptation and Resilience in Miami Beach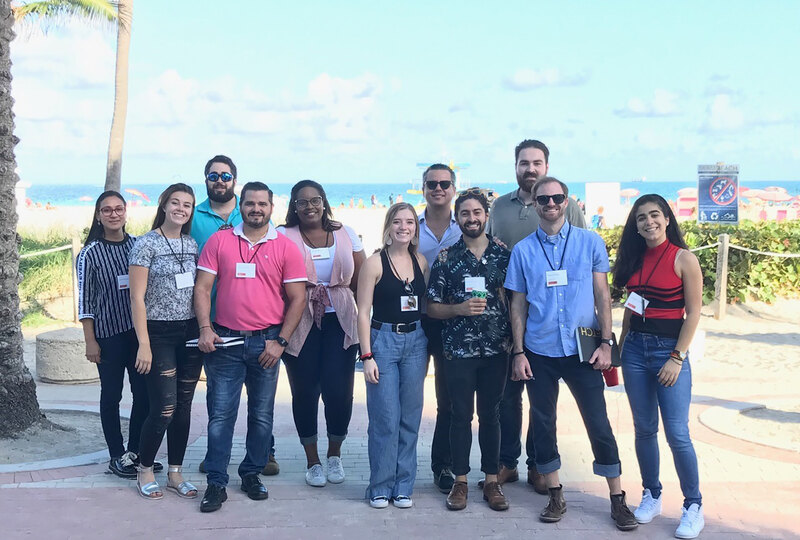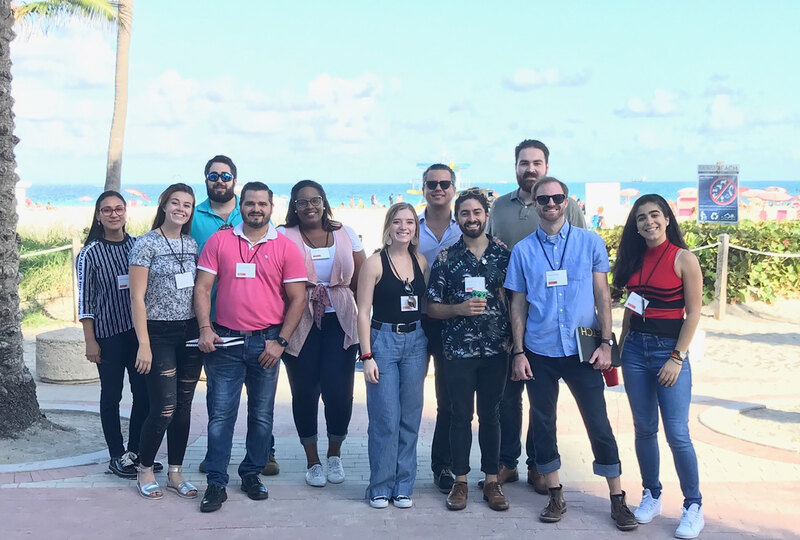 DECEMBER 11, 2018
Xtreme LA-Miami took place November 7-9, 2018 at Florida International University's Miami Beach Urban Studios. The Xtreme LA Challenge is an annual event offered by Landscape Forms in partnership with LAF that brings together rising design professionals and students to create resilient design solutions for complex problems.  The challenge this year focused on the critical intersection of Washington Avenue and Lincoln Road in the heart of Miami Beach where the challenges of climate change meet the opportunities of a highly diverse cultural and ecological environment. The teams delved deeply into local issues, meeting with local representatives, visiting nearby locations, and delivering final presentations to community stakeholders.
Below, LAF Board Member and 2018 Xtreme LA Team Leader Roberto Rovira reflects on his experience, the unique challenges of Xtreme LA-Miami, and the impact of intergenerational mentorship on the teams. 
---
Sunny days in South Beach can be disconcerting. A few short weeks after Xtreme LA-Miami, many of the spaces that our teams focused on during our intense three-day charrette were now part of the global cultural phenomenon known as Art Basel / Art Week – an event that brings hundreds of thousands of visitors from all corners of the world to Miami and has become an unparalleled economic engine with an estimated impact of over $2 billion to the region every year.  
Destinations like South Florida can be natural facilitators of cultural and ecological exchange by virtue of their coastal location, as much as they can be remarkable paradigms for addressing existential threats like climate change and sea level rise. As mediators for a diverse public realm, designed spaces that are conceived with a holistic view as we tried to do during Xtreme LA have the potential to solve problems while also imparting poetics into the environments in which we live, work, play, and commune with the natural world.
Among Xtreme LA-Miami's aspirations was the desire to question how our surrounding environment can adapt in the short and the long term and bring us together in the face of extreme challenges. As a condensed design process, Xtreme LA allowed us to focus on a tangible, nearby site and timely topic in a collaborative and high-energy environment where the natural combustion of up-and-coming students and top-notch young professionals made bold and innovative ideas the welcome standard.  The diverse insights of back-to-back presentations from a city planner, an environmental scientist, and a business leader helped kicked things off and communicated their critical insights. The compressed and unforgiving timeline of deliverables, bookended with tight outbound flight schedules, ensured that solutions found their way to the final pinup and cemented friendships that will last for many years to come, I'm sure.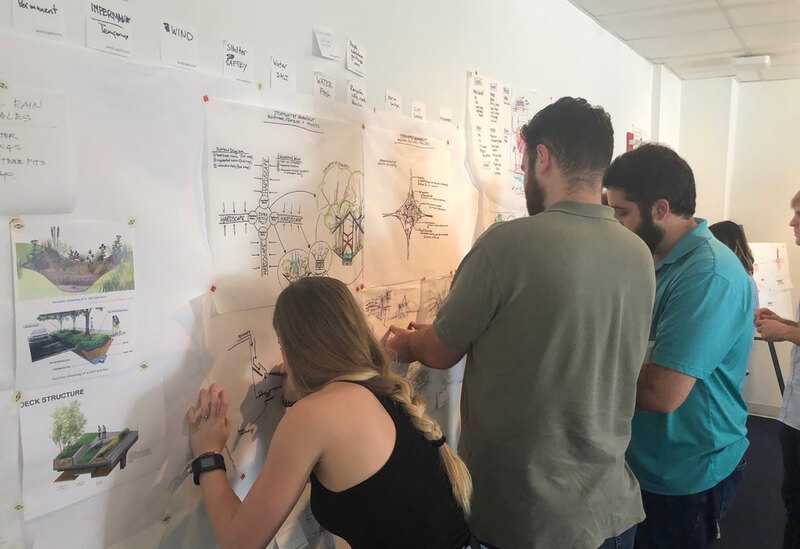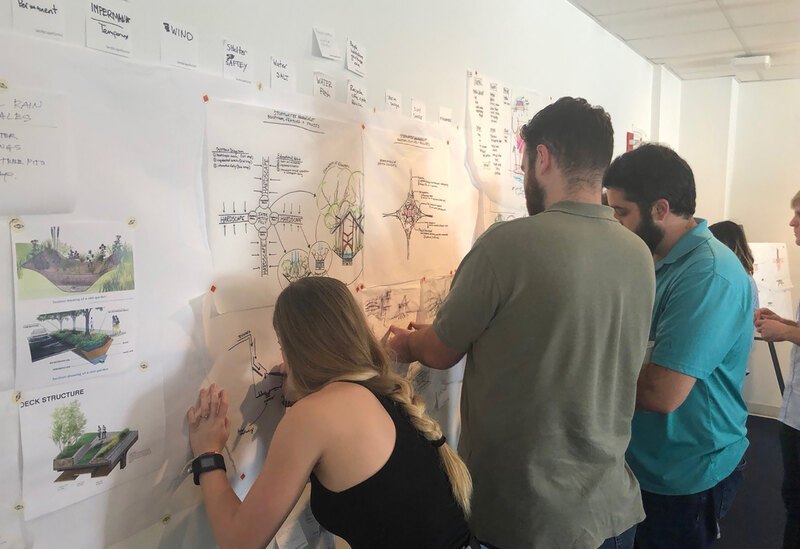 In guiding the two groups, Team Leaders Richard Hindle, Assistant Professor of Landscape Architecture at UC Berkeley, and I prioritized an elemental approach that began by surveying the components of a Miami Beach intersection that combines proximities to high profile cultural institutions with notable pedestrian corridors and commerce. As a result of multiple site visits over the course of the charrette, the site footprint naturally expanded to the eastern boundary of the ocean a few blocks away. 
Whereas we began with a survey of existing masterplans and a stream of consciousness listing of site elements and peculiarities ranging from light posts and storm drains to tree carvings and signage, the teams' final proposals ultimately reassessed the fundamental building blocks of the corridor. They reimagined the site's famous concrete follies as a resilient network of urban tools that could be deployed for shelter, energy generation, water filtration, and habitat, while also delighting the senses with color and access to higher ground as needed. The teams also rethought the default treatment of the end of the corridor as it reaches the ocean as much more than a vehicular drop-off by celebrating its significance as a new ecological plaza where natural systems would be visibly unleashed as a resilient strategy for storm surge protection and stormwater filtration.
Both schemes shared a vision for simultaneously providing spaces for social interaction, integration, resilience, and shelter, while also embracing these as opportunities that define a new kind of public space that performs as it captivates and inspires–an admirable aspiration that hopefully extends well beyond Xtreme LA Miami no matter the place or the weather.
The work of the 2018 Xtreme LA Challenge teams will be featured in an upcoming white paper and video to be released by Landscape Forms.
Learn more from event sponsor Landscape Forms
Xtreme LA-Miami focused on designing resilient landscape solutions for a culturally, architecturally and economically significant part of Miami Beach. Participants worked together from November 6-8, 2018 gathering knowledge about the community and developing innovative design solutions. Check out a summary of the event from Landscape Forms and the presentations from both teams below.