From the Field: Migrating Wildebeests and Data
By Carolyne Wanza Nthiwa and dennis karanja, 2019 LAF CSI Team at Jomo Kenyatta University of Agriculture and Technology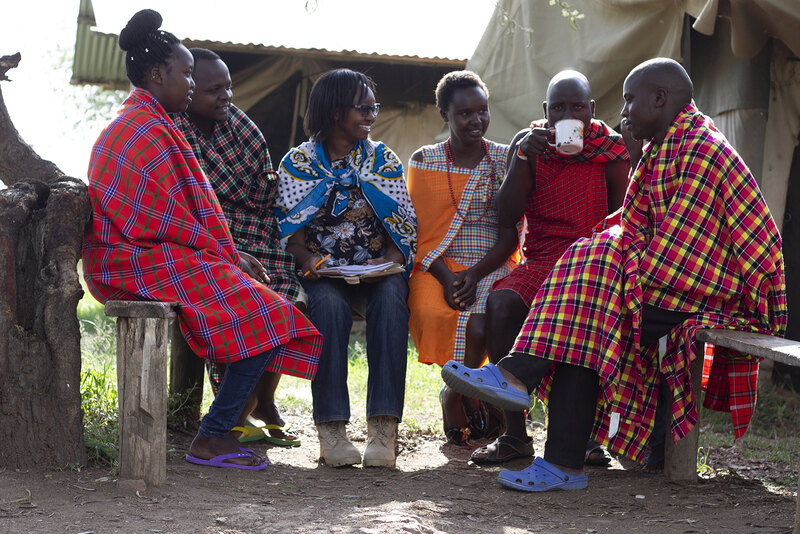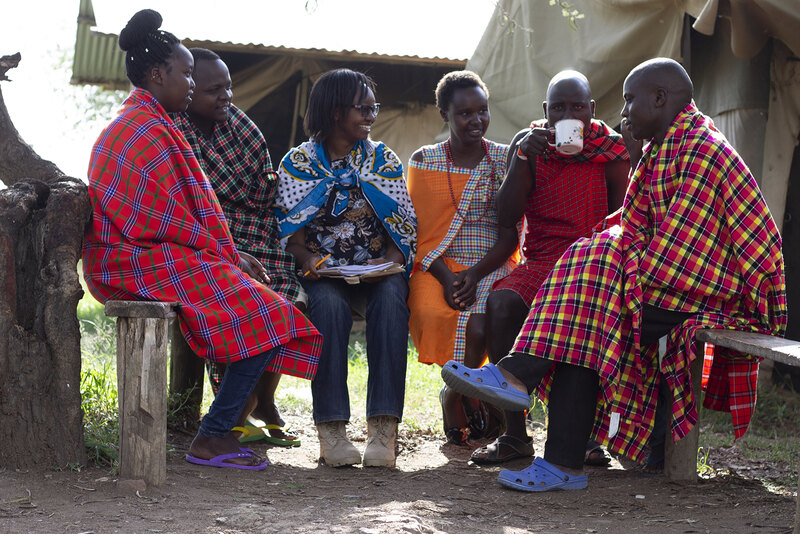 Maasai Mara in Kenya is renowned for the vast savannah landscape, a huge variety of animals and the great wildebeest migration. Every year between June and October, wildebeests migrate from Serengeti National Park in Tanzania to the greener pastures of Maasai Mara National Reserve in Kenya. Basecamp Explorer's Eagle View Camp in Naibosho Conservancy is adjacent to the great Mara and hence considered the Kenyan gateway into the national reserve.
Compared to this great species migration, migrating data is a different ball game. Although we had it all figured out and thought we would be set for site visits – we made telephone calls, exchanged emails, and made Skype calls – it was not as easy as we hoped. We had initial challenges with IRB review. In hindsight, we should have applied for review immediately at the program outset. Another challenge was the availability of key informants, who were either on leave or traveling, and it became very hard to communicate and follow up by phone or email. We found the best approach is always a client-facing conversation, even for the initial 'need to know what you are doing' phase. After a few false starts, we got an excellent window, albeit at the tail end of the investigation, and managed to migrate to Eagle View Camp in Naiboisho, located approximately 250km from the capital Nairobi, for a few days to meet with our informants and carry out the site study.
Our site experience was characterized by familiarisation with this type of community-based approach towards conservation of cultural heritage sites. The Maasai community are pastoralists and have over time co-existed with the wildlife with minimal impact on the natural environment and traditionally managed human-wildlife interaction. We experienced personalized tours into the wilderness as we collected data, running from as early as 0600 hours to as late as 2200 hours. The late-night tours culminate with Maasai cultural dances and a campfire overlooking the plains. The learning through feel-and-touch breaks included accompanied safari walks through the wild, an experience that can only be felt on-site, and do-not-disturb nature lunches, among others. It was a splendid exposure to how local communities can use cultural practices to conserve biological resources and the socio-cultural heritage of conservancies.
There is great value in immersive experiences, where landscape assessors participate in the everyday activities on-site as they gather information. Despite the challenges, we see great potential in assessing the landscape benefits accruing from wildlife conservancies in Kenya, which have not yet been canvassed fully, by the landscape profession, the operators, or the users of the conservancies. Wildlife conservancies are a great instrument to economically and culturally empower local communities. If well done, the assessments can form a talking point for developers in eco-tourism, as a marketing tool, and for educators in landscape and cognate disciplines, a robust teaching tool.
CSI Team: Dennis Karanja, MAAK(A), PhD & Carolyne Wanza Nthiwa MAAK(LA), Jomo Kenyatta University
Project: Eagle View Camp - Mara Naboisho Conservancy, Kenya
Landscape Architect: HM Design
This CSI Participant update was written in July 2019.
Any opinions expressed in this article belong solely to the author. Their inclusion in this article does not reflect endorsement by LAF.