From the Field: Preserving and Activating Community
By Matt Callone, 2019 CSI Research Assistant, Illinois Institute of Technology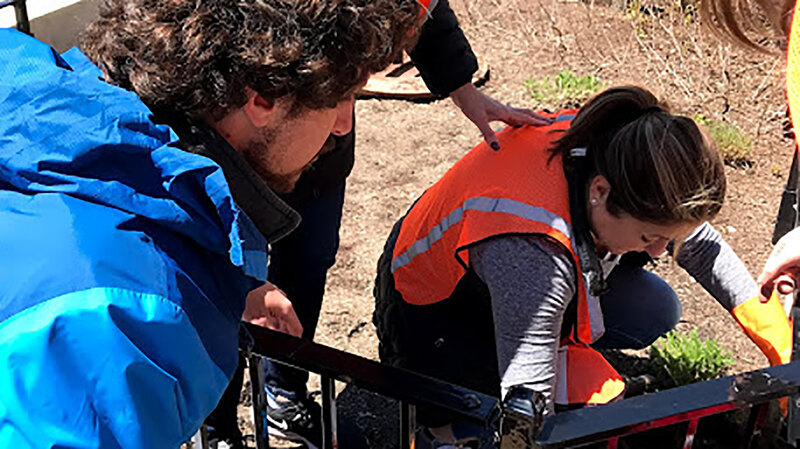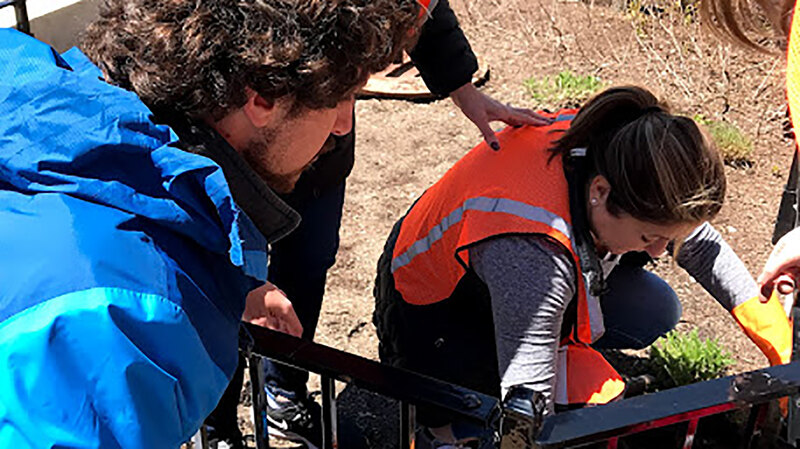 Perhaps the greatest measure of a high-performing designed landscape is its success in responding to the environmental, social, and economic contexts of its site location. The Landscape Performance Series is a resource that helps design firms, academics, and community organizations establish and assess achievement of performance objectives that live at the intersection of these three demands.
As the research assistant of the 2019 Case Study Investigation (CSI) team at the Illinois Institute of Technology, I had the opportunity to sift beyond the soil layers and see what a landscape design can foster. Under the guidance of CSI Research Fellow and Adjunct Professor Sarah Hanson, I learned essential skills and the nuances of the practice of landscape architecture. Tasked with the job to design places able to respond to environmental and cultural demands for decades, if not centuries if we are very successful, it was all the more important that our research team dove deep into what really makes an exemplary landscape.
For this reason, I am excited to discuss a nuanced landscape design project, one built in the central corridor of a city, the streetscape. Confronted by the complexities of an urban landscape design, Argyle Shared Street by site design group in the Uptown neighborhood of Chicago demonstrates the centrality of a streetscape to community culture. Home to an Asian immigrant community that has held cultural ownership of Argyle Street since the 1960s, this strip of streetscape is known as Asia on Argyle. With many of the business owners and families being of Vietnamese descent, the idea of prioritizing cultural functions over vehicular traffic on the street was not a foreign concept, as this is common in Vietnam. Designers even considered completely closing the three-block corridor to cars.
In interacting with community organizations dedicated to preserving this culture, I learned about the importance of engaging a community in the design process. The 48th Ward office, Uptown United, the Chicago Department of Transportation, and local organizations such as Axis Lab have attempted to build upon the community establishments of various Asian cultures in Uptown. Most of all, I appreciated the design team's consideration of a variety of factors concerning safety, cultural and economic preservation and growth, and the environment. I also appreciate the lessons learned that the design team carried forward to inform and improve upon the streetscape model for other streetscapes in Chicago.
In attempting to satisfy a variety of environmental, social, and economic concerns, Argyle Shared Street continues to serve as an example of how, by attempting to solve one concern, you often address other concerns. This speaks volumes about the enduring nature of a landscape design. As a result, this aggregation of benefits creates a living laboratory of sorts.
The choice to use colored unit pavers across a curbless street facilitated not only greater community-wide participation in events, but also street permeability and reduced air temperature in the street's microclimate. The infiltration planters' primary goal to handle the site's stormwater has attracted outside groups, including Earthwatch, to study urban effects on infiltration, such as the potential clogging of bioswales by oily street runoff. Local business owners have also taken agency over the infiltration planters in front of their storefronts by installing plants of their own.
On this project, there were a lot of lessons learned, which demonstrate that landscapes function most organically when the user is the one to activate the site. The shared street did just that; it shared the responsibility of the project's success. The most valuable lessons we can learn are from the citizens that we make landscapes for their input can only make our next landscape design that much more of an exemplary project.
CSI Team: Sarah Hanson & Matt Callone, Illinois Institute of Technology
Project: Argyle Shared Street, Chicago, IL
Landscape Architect: site design group
This CSI Participant update was written in July 2019.
Any opinions expressed in this article belong solely to the author. Their inclusion in this article does not reflect endorsement by LAF.