LAF Fellowship Spotlight: Identity of Place, Population, and Self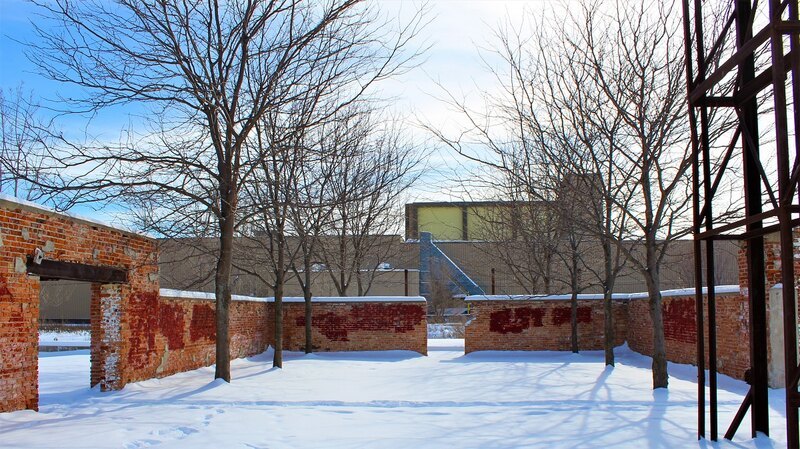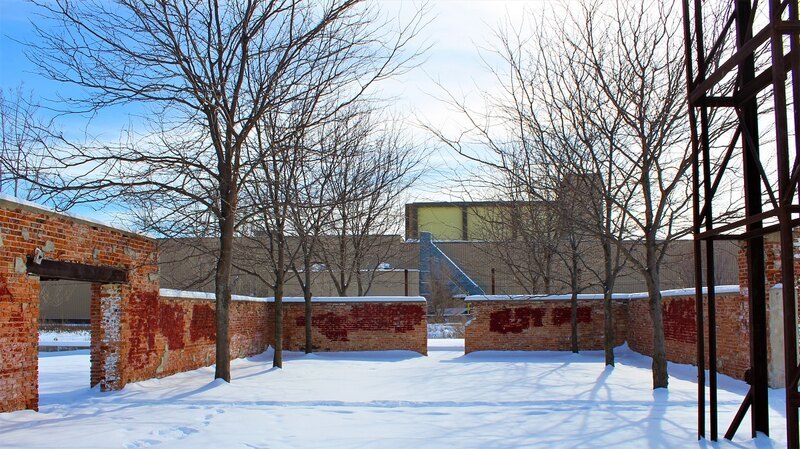 Members of the 2019-2020 cohort of the LAF Fellowship for Innovation and Leadership have been exploring big ideas and refining their proposed projects for nearly a year. The Fellows will present the culmination of their work at LAF's Innovation + Leadership Symposium in the spring of 2020. In the meantime, LAF is profiling each Fellow to share more about their progress and personal journeys.
What is Middle America? This fundamental question propelled a series of expansive ruminations that Nick Jabs endeavored to address throughout his year in the LAF Fellowship for Innovation and Leadership. Currently an associate at PORT in Philadelphia and having previously worked in New York, Nick strives to incorporate distinct local flavors and needs into his work. But he has never forgotten the place where he grew up: the Midwest.
As a graduate student at the University of Pennsylvania Stuart Weitzman School of Design, Nick devoted his thesis to understanding the Midwest: its character, boundaries, people, topologies, machinations—in essence, its identity. More so than in any other region, Nicholas postulates that manufacturing is the primary vehicle for the growth and decline of Midwestern cities. Epithets like breadbasket, rust belt, and Cornhusker State demonstrate the common association of production with the Midwest. Even when that production is agricultural, manufacturing intersects with and enables various stages of that production and distribution cycle. Nick concerns his research with the precarious economic and cultural conditions that emerge as a result of these land-intensive processes.
Nick's fellowship centers on unpacking this phenomenon in detail. In this region, the role of terrain has enormous power to shape livelihoods, build communities, and inform unique senses of identity from city to city. He wonders, then: how can landscape architects contribute to the overall vitality of these places? By exploring that question, Nick has generated a plethora of knowledge on the peculiarities of the Midwest, paving the way for the possibility of new paradigms—ones that align economic, spatial, and social conditions through unconventional avenues of co-development.
Bold, grand-scheme ambitions such as these run the risk of intellectual sprawl, but Nick grounds his research with constant attention to the individual, including himself. "I'm still trying to discover what my role as an individual is within all those systems before projecting out to what the profession can or should be doing." As an emerging landscape architect, Nicholas welcomes the personal growth that the LAF Fellowship has presented as a means of getting closer to that answer.
This growing self-assurance and understanding of his roots positions Nicholas to seek out unconventional partners who share his desire to cultivate viable, working landscapes in the Midwest. "In the latter half of the Fellowship, it has become clear that building coalitions is important. That doesn't happen enough in our profession… building relationships outside of the typical actors we engage with." Among his allies are a consultant with experience orchestrating region-wide manufacturing strategies at the Quad Cities Chamber, and activists from the Sunrise movement who offered Nick lessons in mobilization. He points to the inclusiveness of the Green New Deal's numerous tenets as a model worth emulating as landscape architects conceive the full spectrum of activity taking place at a particular location. 
Weaving together the threads of land, labor, and identity in the Midwest around a full-time job demands advanced time management and self-motivation skills. But Nick counts support from both his employer and the other fellowship cohort members as a key driver to his success. Through his tireless commitment to his project, Nick gained a new perspective on dealing with ambiguity. "What surprised me most was how difficult it is to become comfortable with uncertainty, and how important that is to opening up new possibilities."
New possibilities remain the eventual objective of Nick's efforts to synthesize the varying historical definitions of Middle America with the primary drivers of change over time. A more thorough comprehension of these factors would empower landscape architects to determine how to best foreground the land, landscape, and water systems in a way that fortifies larger economic trends. Furthermore, informed and inclusive design for the public realm translates to the ability to shape cultural and political expression at large. Nick envisions a reality in which the public realm includes not just parks and public spaces, but all those wraparound human services that necessarily crop up at the intersection of work and self: union halls, daycare centers, and makerspaces, for example.
As he tackles lofty abstracts, Nick's feet remain planted firmly on the ground. Guided by an intimate connection to his homeland, the desire to better serve the individual in their day-to-day makes itself known even at the outer edges of Nick's inquiries — their erudition eclipsed only by their earnestness.
"One of the important things about the Midwest is the amount of care that goes into creating things." Nick's upbringing provides plenty of examples of this. His grandparents owned a dairy farm. His father, a builder of printing presses, would go so far as to fly to Korea to personally repair one of his machines. And Nick's mother fostered children through his early teens. These sensibilities guide Nick's quest to articulate all the moving parts that determine the ultimate viability of a particular Midwestern hub. In doing so, he aims to secure and enhance the futures of those who reside in the region.
UPDATE: You can watch Nick's presentation from the 2020 LAF Innovation + Leadership Symposium here.