Case Study Investigation (CSI): Measuring Health and Happiness at Dune Peninsula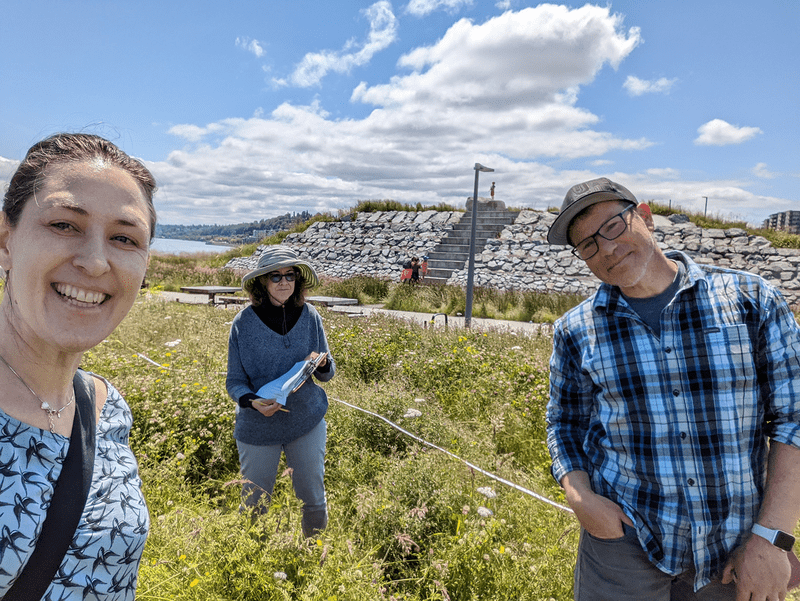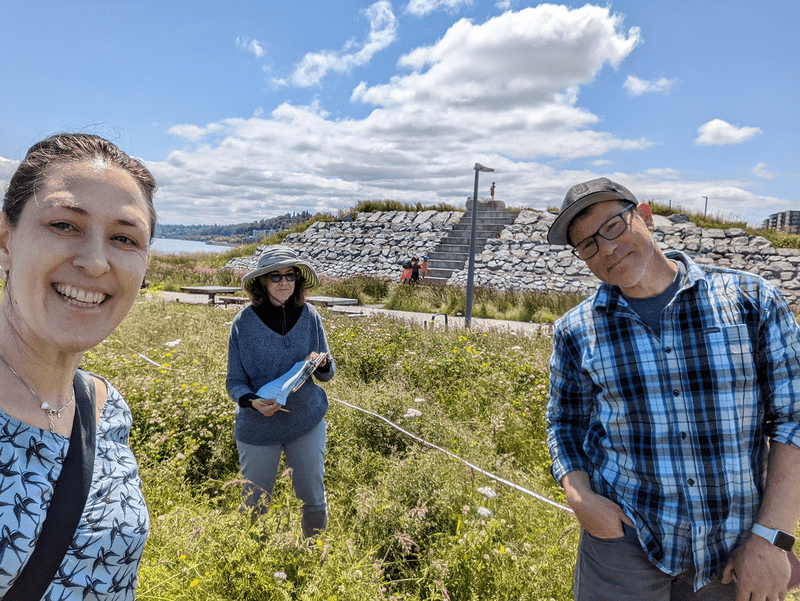 On a little peninsula in Tacoma, Washington, a native prairie grows on a remediated toxic waste site. 
Paths loop around the 11-acre property, known these days as Dune Peninsula at Point Defiance Park, giving visitors up-close and personal experiences with a variety of wildlife species, from eagles, hawks and heron to deer, sea lions and orcas.
Children climb on man-made mounds in the middle of the site. All around them, visitors enjoy nearly 360-degree views of the nearby Puget Sound, Mount Rainier and the Cascade Mountains. 
"The views are outstanding," said University of Washington PhD student Rebecca Habtour. "It's this gorgeous vantage point to enjoy nature in that part of the Sound, which is a huge change from what it used to be."
Rebecca is the Student Research Assistant on a team from the University of Washington that conducted extensive research on Dune Peninsula, a remediated Environmental Protection Agency Superfund site, as part of the Landscape Architecture Foundation's Case Study Investigation (CSI) program. The team, which included liaisons from local design firm Site Workshop and CSI Research Fellows Ken P. Yocom and Amy Wagenfeld, looked specifically at the effects the park was having on visitors, but also at its impacts on wildlife and habitat.
"A major focal point was whether Dune was bringing happiness into the lives of users through a connection with nature due to the park's design," Rebecca said.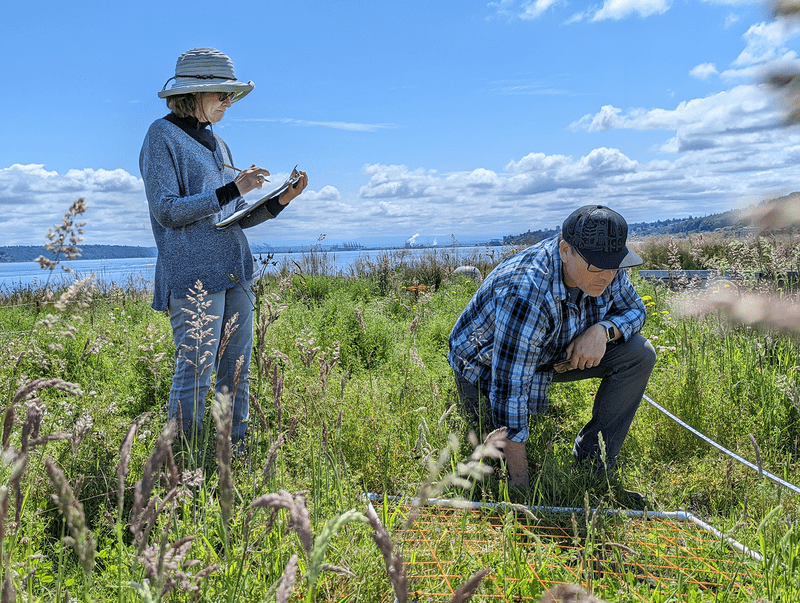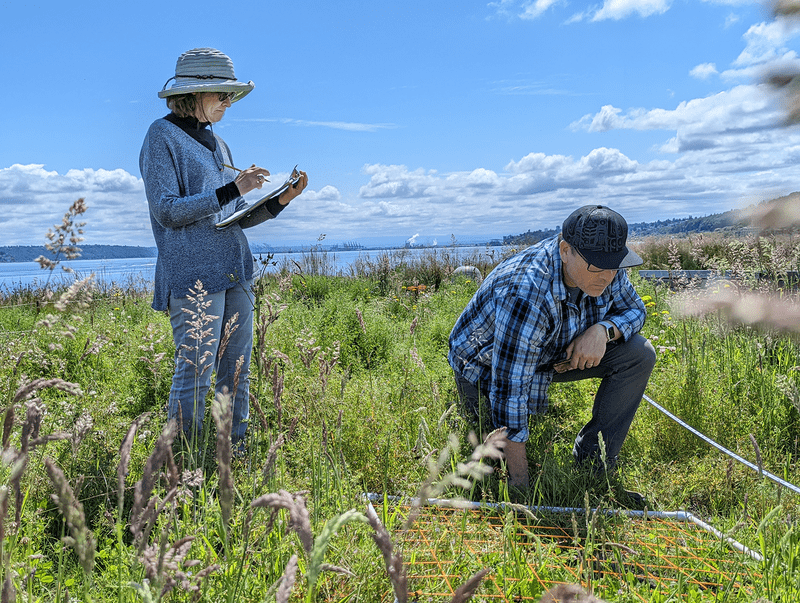 For nearly 100 years, international copper producer Asarco Company operated a smelter at the park site. Air pollution from the smelter settled on the surface soil of more than 1,000 square miles of the Puget Sound basin. Arsenic, lead, and other heavy metals are still in the soil as a result of this pollution, according to the Washington Department of Ecology. 
In 2014, Tacoma voters approved a bond measure to improve their parks and zoo. The peninsula site, which Rebecca said was "just a pile of toxic waste" at the time, was among the projects to receive funding. Then, over the next few years, extensive remediation work took place at the site, including the capping of toxic soil and installation of new, clean soil, along with the planting of a native 2-hectare prairie and other features. 
"It took a lot of remediation," Rebecca said. 
Site Workshop did the site planning, design, and construction administration for the new park space. It opened to the public in 2019, complete with walking trails, a new pedestrian bridge, mounds, benches, tables, and a small pavilion featuring restrooms and rentable space, among other features. 
The University of Washington team began their study with site visits and observations to help focus their research. They ultimately decided to conduct an ecological survey of the plants and prairie to get a sense of their health. The group also moved forward with research on the human response to the park.
"I've always had a particular interest in how people are responding to public spaces and how it affects their psychology and happiness," Rebecca said. "We wanted to see how people were responding to the park emotionally. Was it doing something to enhance their happiness or quality of life?"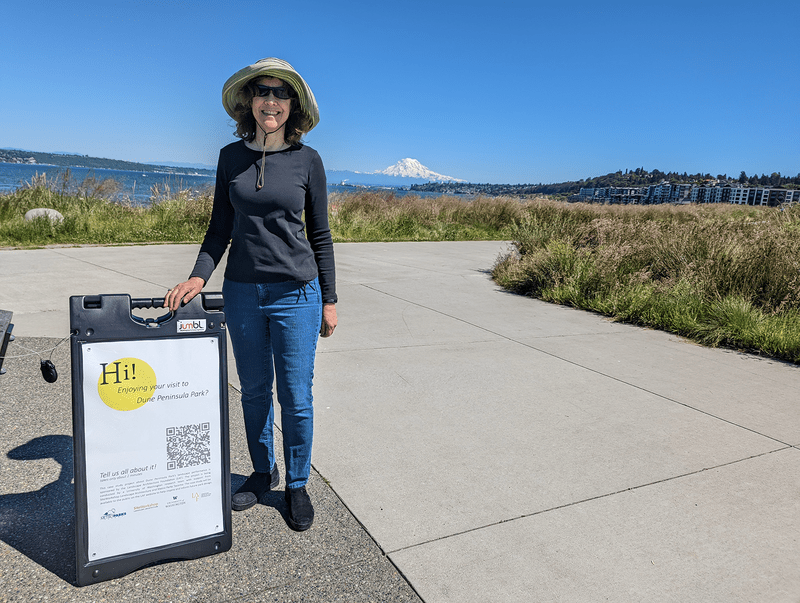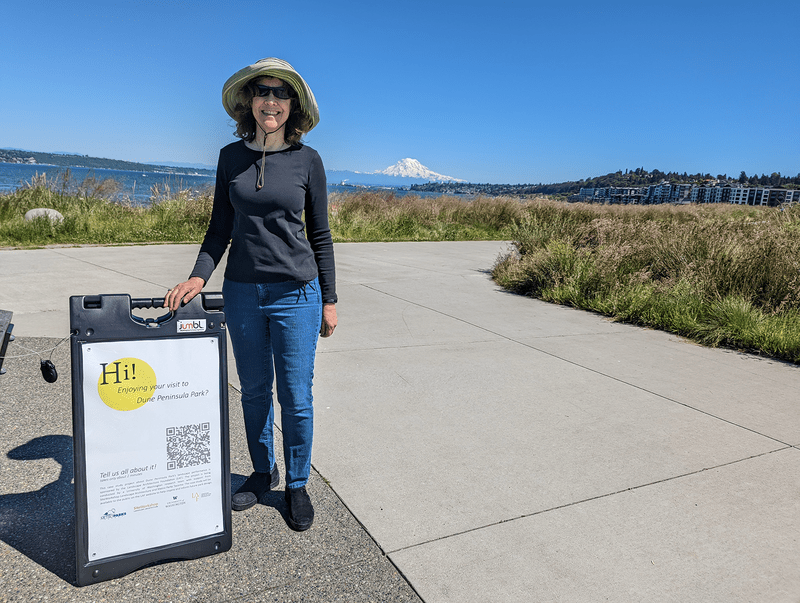 The results were overwhelmingly positive. Hundreds of visitors responded to a survey about the park and 94% reported a positive experience. The most common emotion visitors felt was happiness, followed by tranquility. Among other survey findings, 96% of visitors enjoyed the variety of plants at the park, 92% of visitors felt ecosystem restoration was important, and 88% of visitors reported that the planted native prairie contributed positively to their experience.
Rebecca and the team discovered that the prairie supports a rich and diverse plant community. The site also provides habitat for 207 bird species, as observed from 2017 to 2022. Reported bird sightings revealed an 85% overlap in species with the long-established prairie habitat at Mima Mounds Area Preserve southwest of the city – a figure Rebecca described as "impressive," given the Dune Peninsula prairie's relatively young age.
"It's much more biodiverse than you would get in a traditional public park in the region," she said.
Rebecca hopes the team's findings will help inform the features of future parks at the schematic design phase – ultimately improving visitors' happiness and well-being – along with the environmental benefits.
"Sometimes, good solutions get overlooked because people don't have an easy way to approach them at the get-go," Rebecca said. "It would be so much more powerful to give (designers) some tools to let them test some designs so they can intentionally go out and build a park knowing they are creating great interactions with nature and making people's lives better." 
The team's full Case Study Brief with quantified environmental, social, and economic benefits will be available later this year at LandscapePerformance.org.