Six Selected for 2023-24 LAF Fellowship for Innovation and Leadership
One senior-level professional, three mid-career, and two recent LAF Olmsted Scholars will form the seventh cohort of LAF Fellows.
The Landscape Architecture Foundation (LAF) is delighted to introduce the 2023-2024 cohort of the LAF Fellowship for Innovation and Leadership. This transformative program, entering its seventh year, is supported by donors to the LAF: 50 & Forward Campaign and a grant from the National Endowment for the Arts. Each of the selected participants will develop their leadership capacity and advance ideas that have the potential to create positive and impactful change in the profession, the environment, and humanity.
The mid-career and senior-level LAF Fellows will each receive a $25,000 award and dedicate 12 weeks of time over the course of the coming year to pursuing their proposed project. The recent LAF Olmsted Scholars will receive a $5,000 award to further their ideas in preparation for future fellowship, partnership, or funding opportunities. The fellowship consists of this project work, supported by facilitated discussions, critiques, intergenerational mentorship, and explorations of transformational leadership that occur during three 3-day residencies.
The 2023-24 fellowship year will commence in June and conclude in June 2024 with a final symposium to showcase their work. LAF is proud to make this investment in the people and ideas that will drive the future of landscape architecture, and we look forward to working with the cohort as they tackle important challenges.
Meet the 2023-2024 LAF Fellows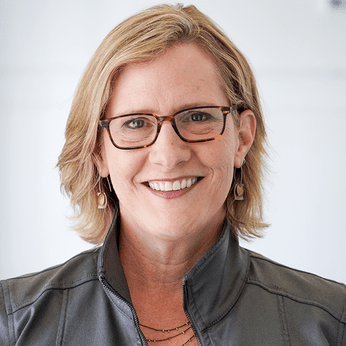 Meg Calkins, Professor, North Carolina State University, Raleigh, NC
Material Shift: Facilitating Radical Change in Site Construction Material Specifications
As approximately 80% of the carbon footprint of a constructed site comes from the materials used to build it, landscape architects must substantially, even radically, change their material specifications to achieve the ASLA Climate Action Plan goal of zero emissions by 2040. Through systemic literature review, case study research, and in-depth interviews, this project examines the work of innovative designers, engineers, and material scientists around the world with low carbon material goals. Beyond facilitating incremental changes to standard construction materials, this project will compile and disseminate performance information on substantially modified material mixes, alternative materials, reclaimed materials, and new products for reduced environmental footprints. A major aim is to provide information to broaden the influence of landscape architects within the decision-making context of site and infrastructure construction.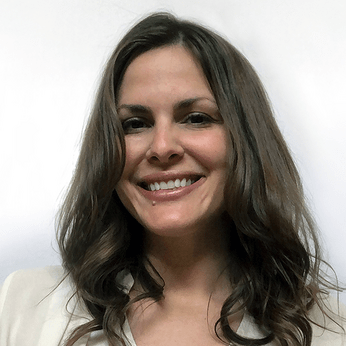 Kathryn Finnigan, (2022 National Olmsted Scholar) MLA Candidate, University of Colorado Denver, Denver, CO
Neuro-Inclusive Spaces: Designing Acoustically and Sensorially Supportive Landscapes
We live in a time of increasing neurodivergence awareness, which includes conditions such as autism, ADHD, dyslexia, and dysgraphia, to name only a few, as the list with similar profiles continues to expand. Spatial and health inequities are ongoing issues for this marginalized group. Approximately 15-20% of the global population are estimated to be neurodivergent, and sensory processing challenges commonly impact this population's experience of public and outdoor spaces. Although some developments for neuro-inclusivity have taken place, the built environment and field of landscape architecture are still catching up. This project builds on previous mixed-methods research and its accompanying Neuro-Inclusive Design Kit, which aims to determine which design interventions in outdoor environments can help cultivate acoustically and sensorially supportive neuro-inclusive spaces through participation with neurodivergent communities.  This project will further assess, enhance, and take forward the Neuro-Inclusive Design Kit to nurture equitable and healthful neuro-inclusive landscapes.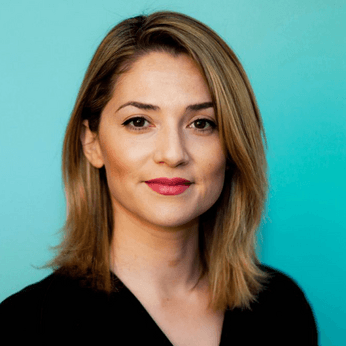 Kimberly Garza, Principal, Atlas Lab, Sacramento, CA
Islands of Heat: Revealing Tree Canopy Inequities and Their Impacts on Disadvantaged Communities
Cities across the nation are experiencing increased temperatures for longer durations, and communities with a lack of tree canopy coverage are enduring extreme health impacts and financial burdens. According to the Tree Equity Report, the poorest communities have 41% less tree cover than the wealthier ones. Further, a 2021 study by Hsu et al., published by Nature Communications, found that people of color and those living in poverty experience hotter temperatures in 97% of U.S. cities compared to white people and the wealthy. Whether a large metropolis or a small town, disparities in tree coverage exist, yet little has been done to promote change in policies to increase tree canopy coverage within existing neighborhoods. 'Islands of Heat' aims to elucidate inequities in tree canopy coverage within disadvantaged communities through an intimate lens, utilizing visual storytelling as a mechanism to shed light on ecological and social disparities to enact heat resilience.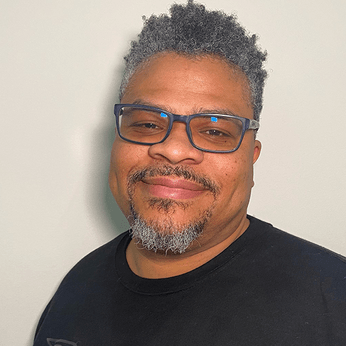 Johnny Shakir Macon, Lecturer, Morgan State University, Baltimore, MD
It Started in the Park: Preserving the Cultural Identity of Basketball Courts as Centers of Socialization for Historically Black Urban Communities
This cultural landscape research will document and examine the role that landscape architecture played in shaping spaces that shaped global culture. This project explores how basketball courts, situated in urban parks in major cities, served as place-makers and incubators for the development of Black culture during the 1970s through the 1990s. These courts served as the rising point for the collective identity of teens and young adults that developed the swagger, style, and iconic cultural expressions like music, art, fashion, and language that continue to influence and evolve. Landscape architects have not staked their claim and represented themselves as shapers of these cultural landscapes. This research will entail gathering historical and social documentation of the general cultural impact of basketball and outdoor recreation and will generate educational methodologies to transmit and value this history.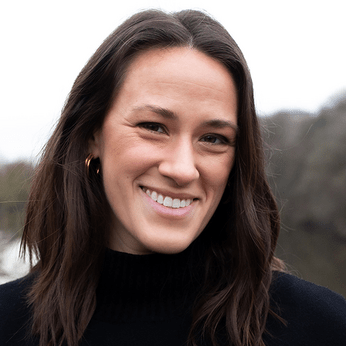 Betsy Peterson, (2020 LAF Olmsted Scholar) Owner, August Design Collaborative, Aberdeen, Scotland
The Climate Victory Garden: Revisiting the War-Era Victory Garden Movement as a Model for Addressing Biodiversity Loss in the 21st Century City 
Inspired by the success "Dig for Victory" campaigns had in providing food to troops during WWI and WWII, this project asks if home gardens and interstitial, urban spaces today can be similarly mobilized to aid in the fight against climate change. Climate change and other impacts of human activities have  accelerated the decline of biodiversity, particularly insect species which are the basis of all terrestrial food webs and provide vital ecosystem services, like pollination. As our world has become more urbanized, habitat conservation has frequently been seen as something to be addressed outside of the city, in wildlife refuges and national parks. However, there is opportunity, and urgency, for habitat creation within our cities. The Climate Victory Garden movement has the potential to transform liminal urban spaces into a rich network for biodiversity, stitching habitat into the urban fabric and mitigating negative impacts of urbanization on species loss.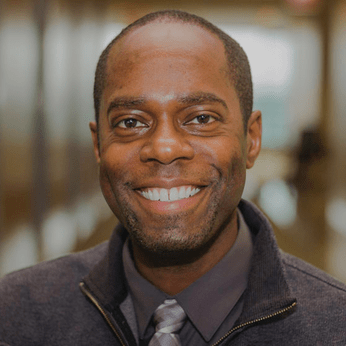 Douglas Williams, Lecturer and Film/TV Artist, School of the Art Institute of Chicago, Chicago, IL
Engaging K-12 STEAM Public Education Efforts for Future Landscape Architects to Address Climate Equity 

Diversity, equity, and inclusion are paramount to securing humans' ability to have a sustained quality of life in the tumultuous climatic changes affecting the most disadvantaged. Landscape architecture is a critical profession for solving these challenges but seldom is it known and pursued among African Americans as a career path. How can this audience discover this essential field among the areas of K-12 STEAM educational efforts in a major urban city like Chicago? Building on existing programs by Chicago built environment agencies and non-profits and general landscape architecture career discovery resources, this project seeks to co-produce and evaluate activities to reach Chicago Public School students. It will use ethnographic methods (involved-participant observation, emersion interviews and Grounded Theory) to film, document, and analyze programs and events aimed at building interest and relationships for a career in landscape architecture.
THANK YOU TO OUR JURORS
Natalia Beard, Principal, SWA Group
Alma Du Solier, Studio Director, Hood Studio
Lucinda Sanders, Lead Facilitator, LAF Fellowship for Innovation and Leadership / CEO and Partner, OLIN
Jared Green, Senior Communications Manager, American Society of Landscape Architects
Monique Bassey, Marie Bickham Chair in Landscape Architecture, Louisiana State University
Glenn LaRue Smith, Principal and Co-Founder, PUSH Studio and Past-President BlackLAN
Elaine Kearney, Managing Principal, TBG Partners
Jeff Hou, Professor of Landscape Architecture, University of Washington and LAF Fellowship for Innovation and Leadership Alum