LAF Fellowship Spotlight: Artificial Intelligence (AI) in Landscape Architecture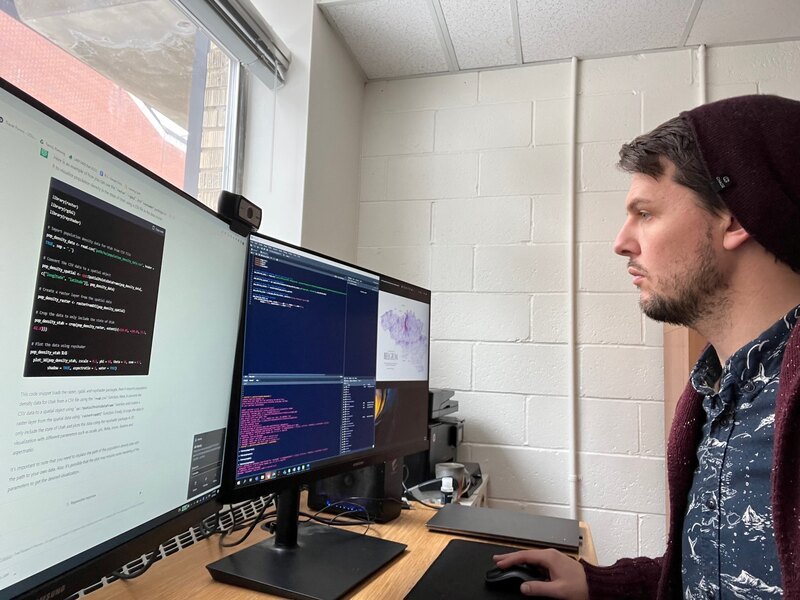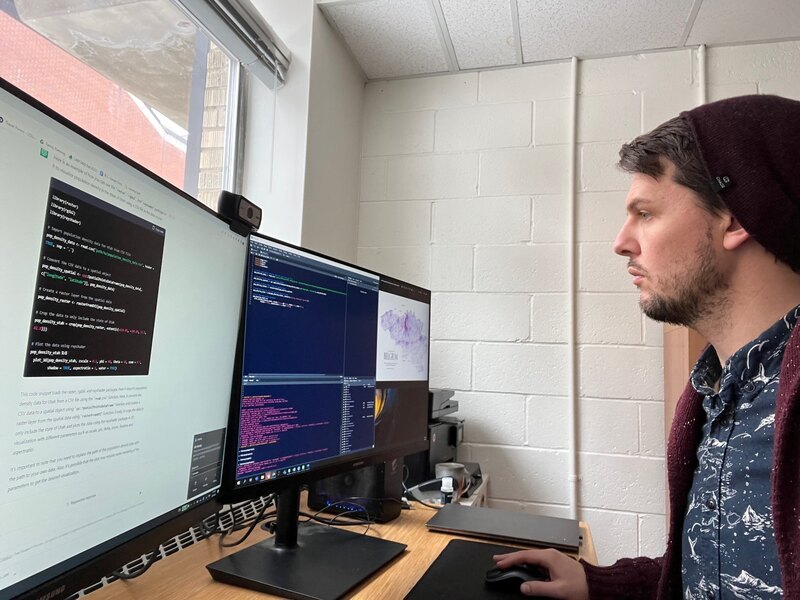 For Phil Fernberg, artificial intelligence (AI) is as fascinating as it is misunderstood. With capabilities to carry out project management tasks, perform analysis and optimization, and even autonomously engage in creative acts, AI already is affecting the way many forward-thinking companies do business. Yet, within the landscape architecture community, Phil has found a "healthy skepticism" toward AI. There's also a lack of resources to easily explain AI, how it can be used, and how it will impact landscape architecture moving forward, he said.
Now, Phil is using the Landscape Architecture Foundation's (LAF) Fellowship for Innovation and Leadership to examine AI and its place in landscape architecture, with a goal of creating a resource for designers to better understand, prepare for, and use AI in the future. While he's still examining the possibilities, the Utah State University PhD candidate envisions a multi-media platform with explanatory articles, white papers, videos of landscape architects using AI in practice, and more information on AI's potential.
"I don't want it to just be something all us tech nerds geek out on," said Phil, who received his MLA from Louisiana State University. "I want anyone from the average principal to entry-level designers to be able to understand it and make conscious decisions about how they use it in their work."
AI is the theory and development of computer systems able to perform tasks that normally require human intelligence. Recent advances in AI have accelerated its use across numerous disciplines, landscape architecture included. Within the field, AI's use can be as simple as typing keywords into a program and allowing the program to create a rendering, or more complex, like accessing datasets to analyze a design and adjust it to optimize impacts.
So far, Phil's work has included extensive reviews of academic and industry articles on AI inside and outside of landscape architecture, along with a host of books and online materials. He also has been interviewing practitioners to learn more about AI approaches and engaging with those who are using AI or writing about it, including authors, journalists, and academics.
Phil said his research has been enlightening, and even led him to shift the focus of his fellowship since it began last June. Initially, he wanted to create an open knowledge-sharing platform to compile literature, case studies, and applications of AI in landscape architecture. Early in his research, however, Phil realized few landscape architects were using AI in practice, and many others weren't sure what it was or how it can be used. That's when his focus shifted toward creating the multi-media platform for designers that he envisions now – one that would help educate users and serve as a resource for anyone seeking information about AI in landscape architecture.
Throughout the research process, Phil has heard numerous concerns about AI from people within the profession and among his students at Utah State who are experimenting with AI in their designs. There are concerns about AI leading to automation and job loss (or at least job shifting), with AI programs creating designs in a fraction of the time it takes humans. There are concerns about equity and the biases of AI creators seeping into algorithms and applications. There are concerns about intellectual property rights, the elimination of traditional design processes, and even the loss of creativity itself, along with moral and ethical arguments.
Some of those same concerns drew Phil to his fellowship topic in the first place. AI technology and the breadth and scope of its uses is only expanding. The landscape architecture discipline can either choose to look away or it can actively engage to inform and shape the development of AI so that the values and best practices of landscape architects are built into the problem statements and algorithms.
"I don't consider myself a techno-optimist, but a techno-realist," he said. "Technology, but in particular AI, which is much more relational in nature than it is transactional, creates a lot of possibilities that can go in either direction. It can be mind-bendingly amazing and push us forward and address the world's biggest problems, but it can also be mind-bendingly grim because it can create the world's biggest problems."
Phil isn't advocating for or against AI. He recognizes the potential benefits it can have within landscape architecture, particularly the ability to create efficiencies and optimize designs for key criteria, but he also realizes AI has the potential to be "disruptive," as it has been elsewhere. The art world and academia, for instance, both have experienced highly publicized controversies in recent months over AI-generated content.
"If we can talk conversationally about AI and figure out how it fits into what our ethics, morals and intentions are, and we can communicate those things to a system, there is great opportunity," Phil said. "But if we remain ignorant about it, we'll find ourselves irrelevant or subsumed by all the things that went wrong because we didn't jump into the fray."
UPDATE: You can watch Phil's presentation from the 2023 LAF Innovation + Leadership Symposium here.