LAF Grant Winners Research Intergenerational Communities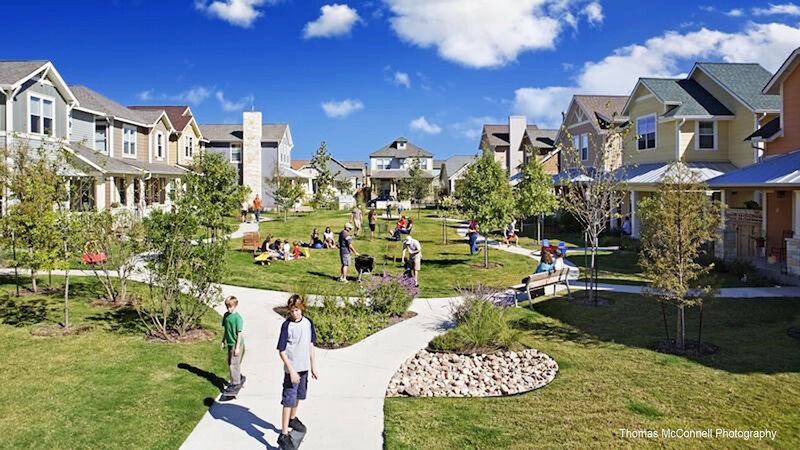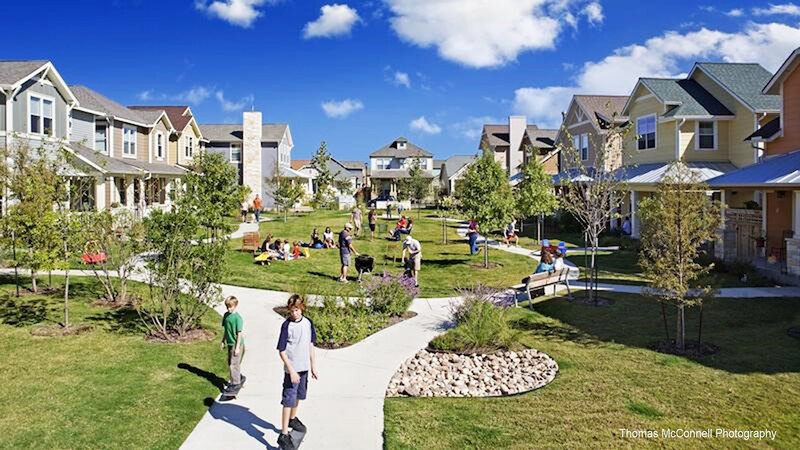 The LAF Research Grant in Honor of Deb Mitchell supports research relevant to design practice. The third of the four $25,000 grants awarded to date is funding an 18-month project that began in September 2022. Ten months in, Principal Investigators Dr. Sinan Zhong and Dr. Chanam Lee of Texas A&M University provided an update on their progress.
Engagement by Design: Intergenerational Communities to Promote Social Equity and Healthy Aging in Place is utilizing expert interviews and surveys to identify essential physical features of intergenerational communities and their associations with intergenerational interactions, age-related social equity, and health among older adults and children. Findings from this research will help to fill gaps in knowledge about how to design for both the individual health benefits and the larger societal benefits of intergenerational communities. The primary output will be a series of Intergenerational Community Assessment Tool (iCAT) toolkits that will include community-scale and site-scale tools and checklists that provide practical guidance for designing (and retrofitting) mixed-age communities.
Population aging is a global demographic trend that has led to many societal challenges across the sectors. Intergenerational communities can help address some of these challenges by bringing mutual benefits to older adults and younger generations. Such benefits include improved health, social, economic, and academic outcomes. Intergenerational communities can also help reduce social isolation and intergenerational conflicts, and create a more engaged and inclusive society for all. Designers of the built environment can play an essential role in creating such communities to bring these multi-faceted benefits to people of all ages.

– Co-Principal Investigators Zhong and Lee
The project began last September with an expert survey and interviews about intergenerational communities and interactions. Nearly 200 experts in the built environment, public health, and healthcare sectors had participated in the survey as of June 27, 2023. Preliminary findings reveal key characteristics of intergenerational communities as well as their market demand:
59% of expert respondents reported that they expect an increase in demand for intergenerational communities in the next five years.
Expert respondents indicated that intergenerational communities support more diverse physical (75%) and social (83%) activities as compared to age-restricted communities.
The top built environmental characteristics reported by experts to promote intergenerational activities included walkability (96%), benches or other places to rest (96%), shared outdoor open spaces within small residential clusters (92%), outdoor thermal comfort (91%), and lighting along streets and in public places (91%).
The first draft of the Intergenerational Community Assessment Tool (iCAT) has also been completed and is being tested. This tool is intended to capture the physical elements and features of a given community environment that can promote intergenerational interactions. Using iCAT entails rating neighborhood characteristics like walkability, safety, thermal comfort, aesthetics, diversity of age groups, and quality of social life, as well as distances to key amenities like transit and retail services.
The grant project will conclude in February 2024 after a parent survey among elementary school students and a series of interviews with older adults and parents/children in age-mixed and age-restricted communities, along with further development of iCAT. Once completed, iCAT will be shared widely to provide practical guidance to policymakers, planning and design professionals, as well as the general public who are interested in creating or retrofitting community environments to promote social interactions across different age groups and healthy aging in place.
If you are interested in participating in the expert survey on intergenerational communities, please click this link: http://expertsurvey.healthyagingtexas.org/.
If you have any questions or suggestions, please reach out to Dr. Sinan Zhong at zsn198838 [at] tamu.edu or Dr. Chanam Lee at chanam [at] tamu.edu.