Congratulations to Our 2019 LAF Olmsted Scholars
Areti Athanasopoulos of the University of Colorado Denver and Anjelyque Easley of The Pennsylvania State University were selected the 2019 LAF National Olmsted Scholars, winning the $25,000 graduate and $15,000 undergraduate prizes, respectively.
Also honored are six National Olmsted Scholar Finalists:
- Jennifer Lauer, SUNY College of Env Science & Forestry
- Fatema Maswood, University of Washington
- Grace Mitchell Tada, University of California, Berkeley
- Madelynne Clark, Ball State University
- Adriana Hernandez Aguirre, Texas A&M University
- Christian Moore, The Ohio State University
They are among the 86 LAF Olmsted Scholars named in 2019 and join the growing community of 720 past and present scholars.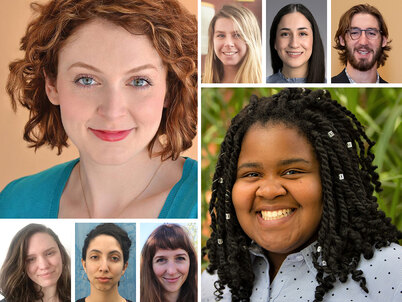 The LAF Olmsted Scholars Program recognizes and supports students with exceptional leadership potential who are using ideas, influence, communication, service, and leadership to advance sustainable design and foster human and societal benefits.
Named for Frederick Law Olmsted, the father of American landscape architecture, the LAF Olmsted Scholars Program with its $25,000 graduate and $15,000 undergraduate prize is the premier leadership recognition program for landscape architecture students. Now in its 12th year, the program recognizes one outstanding student from each accredited landscape architecture program in the U.S. and Canada, along with the jury-selected graduate and undergraduate national award winners and finalists. Students are both honored for past achievements and recognized for their future potential to influence the landscape architecture profession.
These future leaders of the profession join a growing community of 720 past and present LAF Olmsted Scholars. The prestige and publicity associated with the award underscore the significance of landscape architecture and help cultivate the next generation of inspired and motivated leaders.