Announcing LAF's 2011 Olmsted Scholars
The Landscape Architecture Foundation is pleased to announce the winner and finalists for its 2011 Olmsted Scholars Program, the premier leadership recognition program for landscape architecture students.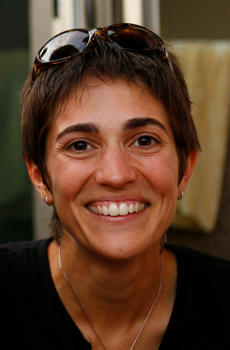 Kate Tooke, a graduate student at the University of Massachusetts, Amherst, was selected as the 2011 National Olmsted Scholar and recipient of the $25,000 award. Kate will receive a Master's of Landscape Architecture degree in May and plans to use the award to build on her thesis work with the Boston Schoolyards Initiative by developing a design toolkit for urban ecological schoolyard transformation.
Also honored are four National Olmsted Scholar Finalists who, for the first time in the program's history, will each receive a $1,000 award.
2011 National Olmsted Scholar Finalists
Charles Hamilton
SUNY College of Environmental Science and Forestry

Alison Hirsch
University of Pennsylvania

Sarah Primeau
University of British Columbia

Abigal Shemoel
Ball State University
An independent jury of leaders in the landscape architecture profession selected the winner and finalists from a group of 40 graduate and undergraduate students who were nominated by their faculty for being exceptional student leaders. These top students earned the designation of 2011 LAF Olmsted Scholars and join the growing community of 129 past and present Olmsted Scholars. See all past finalists and winners here.
Now in its fourth year, the Olmsted Scholars Program honors students with exceptional leadership potential who are using ideas, influence, communication, service, and leadership to advance sustainable design and foster human and societal benefits. Past National Olmsted Scholars include Andrea Gaffney from the University of California, Berkeley (2008), David Malda from the University of Virginia (2009), and Emily Vogler from the University of Pennsylvania (2010).
---
2011 OLMSTED SCHOLARS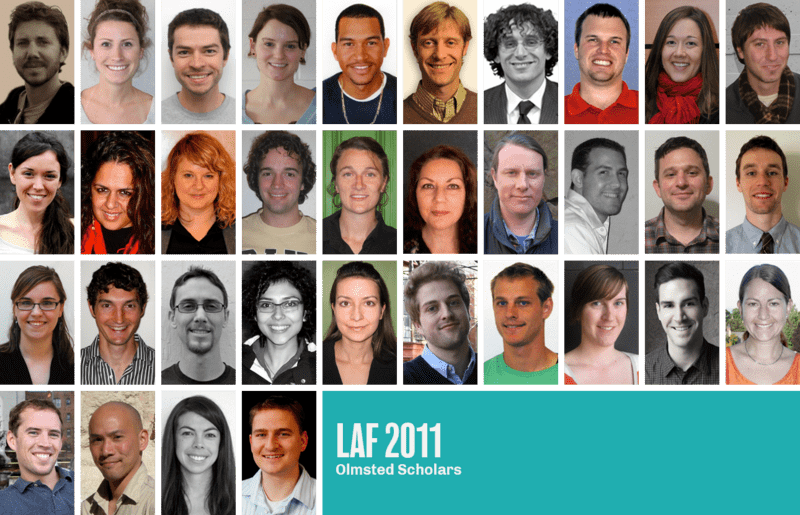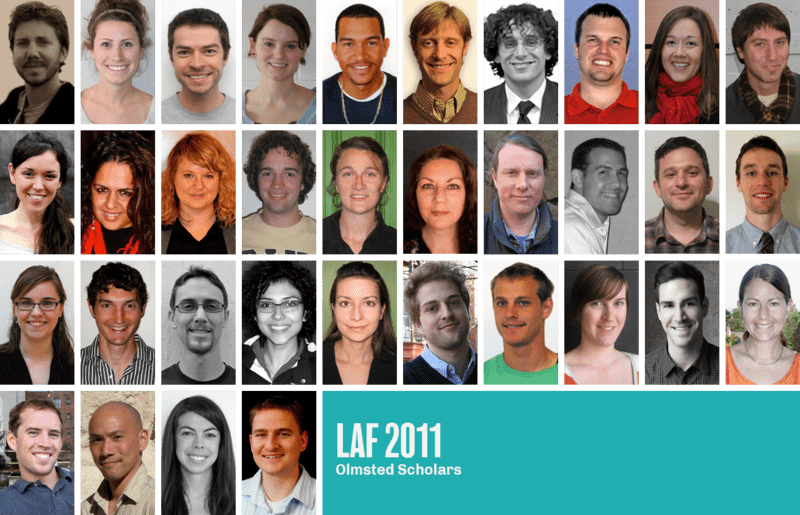 Adam Anderson, Rhode Island School of Design | Molley Baes, Michigan State University | Robert Brady, Philadelphia University | Janet Broughton, University of Illinois | Evan Cartwright, North Carolina A&T State University | Nicholas Deyo, University of Michigan | Billy Fleming, University of Arkansas | Josh Franklin, Virginia Tech | Deryn Goodwin, University of Colorado-Denver | Nicholas Gotthardt, The Ohio State University
Lauren Hackney, University of Virginia | Saba Hamidi, University of Maryland | Jennifer Hampton, University of Washington | Christopher Hawkins, University of Idaho | Jesse Jones, University of California, Berkeley | Susan Karim, Boston Architectural College | Michael King, City College of New York | Stephen Mainzer, Pennsylvania State University | Michael Mazza, University of Arizona | Christopher Merritt, Purdue University
Sarah Nitchman, Rutgers, The State University of New Jersey | Adam Nugent, Texas A&M University | Iain Pryor, University of California, Davis | Alexandra Romero, University of Texas at Arlington | Christina Sarson, Chatham University | Alexander Sauthoff, University of Montreal | John Schroeder, Oklahoma State University | Krystal Scheutte, Kansas State University | Brett Seelman, Iowa State University | Adrienne Smith-Reiman, Cornell University
Tyler Smithson, Auburn University | Axel Van Chee, University of Toronto | Chelsea Vargas, University of Texas at Austin | Justin Wilson, Utah State University
---
THANK YOU TO OUR 2011 JURY
The 2011 jury members were:
Kathy Garcia, President, LAF Board, Director of Planning, City of Del Mar, CA
Charles Waldheim, Professor and Chair, Department of Landscape Architecture, Harvard University
Teresa Durkin, Vice President and Senior Landscape Architect, HOK
Skip Graffam, ASLA, Partner/Director of Research, OLIN
Susan Hatchell, FASLA, ASLA President-Elect, President at Susan Hatchell Landscape Architects, PLLC
Susan Szenasy, Editor-in-Chief, Metropolis Magazine
Emily Vogler, 2010 National Olmsted Scholar.