Olmsted Scholar Feature: Biodiversity and Design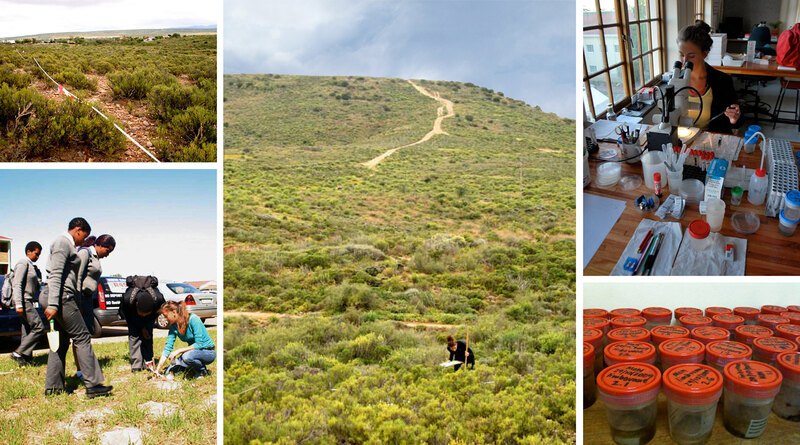 By Olivia Fragale, 2016 National Olmsted Scholar Finalist
I moved to Cape Town, South Africa in 2012 to pursue a position as Assistant Researcher and Outreach Educator with the Iimbovane Project at the Department of Science and Technology - National Research Foundation (DST-NRF) Centre of Excellence for Invasion Biology at Stellenbosch University. This research position involved monitoring and cataloging the species richness and diversity of native and invasive ant species of the Western Cape Providence through field sampling and lab work. My interest in studying ants was to understand the correlation between human settlement patterns and the impact this has on biodiversity.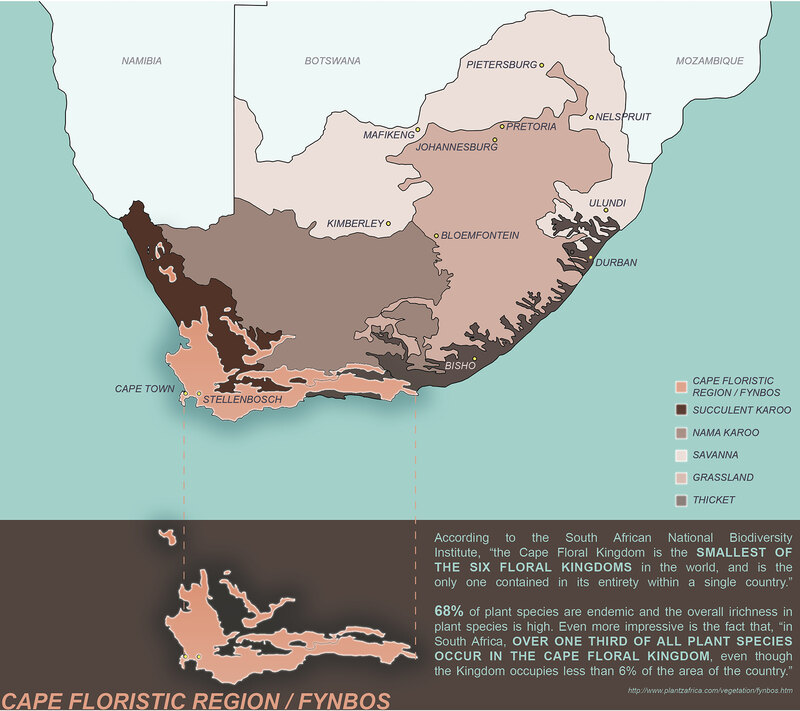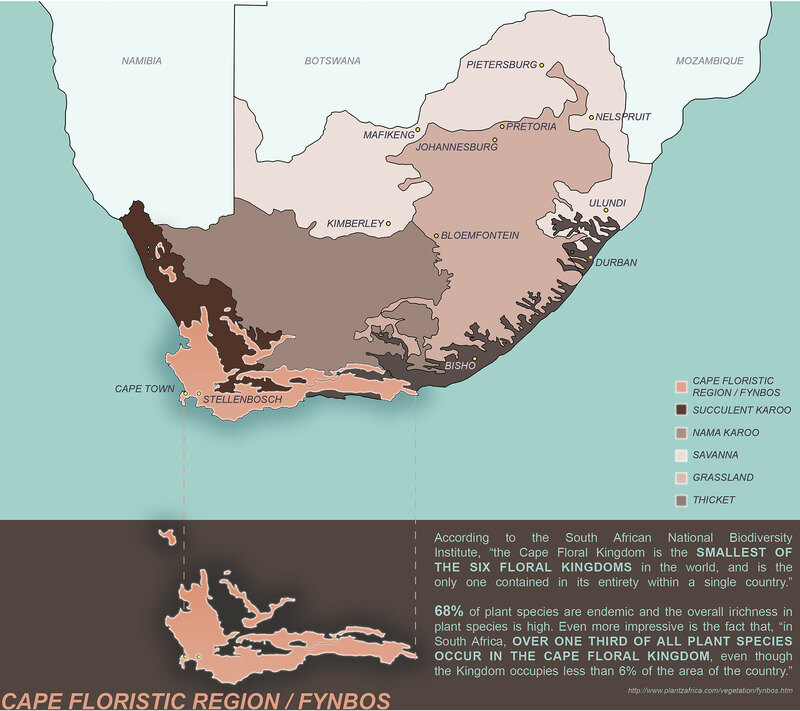 The importance of this study was to look at the system beyond the ant. Within the Cape Floristic Region, ants play a significant role in dispersing seeds. Our team discovered a positive correlation between native ant populations and native plant growth and diversity. Sites with a high population of invasive species demonstrated a lack of native plant growth. I was drawn in by the various scales of the study. At a microscale, I was studying ants, but at the macroscale, the ant-plant mutualism relationship was about the interconnected dependencies of an ecosystem. Loss of seed production impacted seed distribution, which impacted native plant growth which impacted soil conditions, therefore increasing erosion as well as changing availability of resources in the food web. These early research endeavors in the study of biodiversity have helped shape my thinking as a designer and my aspirations to strengthen the connection between science and the design professions.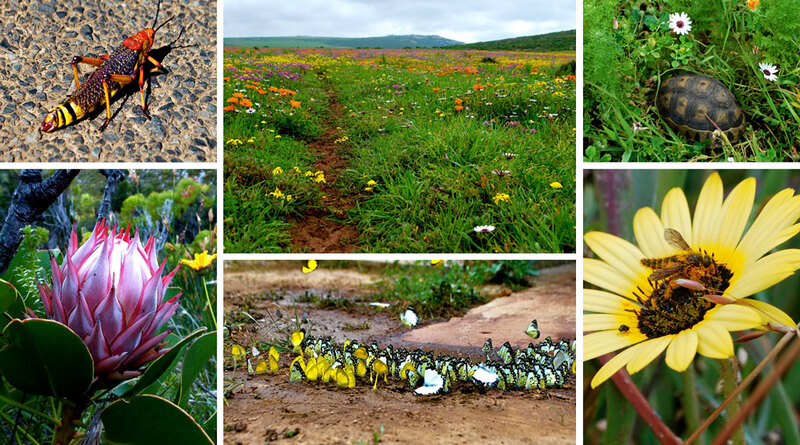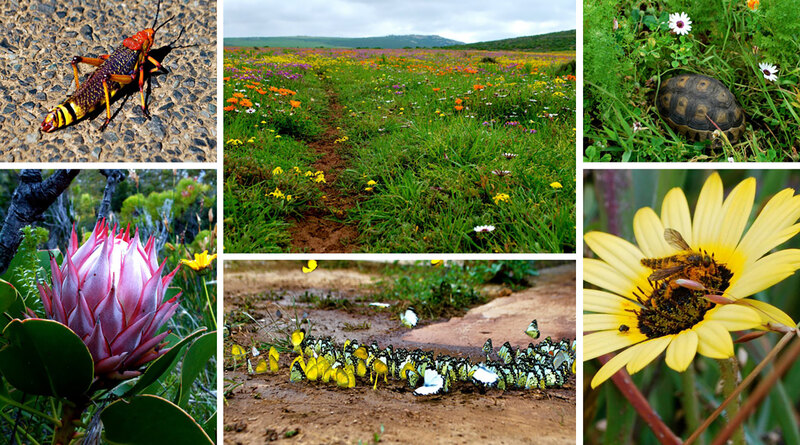 As a recent graduate of the Boston Architectural College, I am interested in the integration of relevant and current research in biodiversity into current professional practice. When thinking about our role as landscape architects, I look at the strategies used to safeguard biodiversity, including designs that:
Minimize and manage habitat disruption

Reclaim, restore, and reconnect significant ecosystems

Have integrated management plans to control invasive species

Focus on rehabilitation of contaminated soils to reintroduce positive ecological systems

Establish riparian buffers to protect aquatic ecosystems
This list of strategies is something to be proud of, but I believe as knowledgeable designers, we can strengthen our understanding by performing and contributing to research that is focused on monitoring biodiversity at various sites and on various scales. We have the ability to gather baseline data about urban biodiversity, standardize methods, and perform comparison studies that start to articulate and encourage the functions and benefits of designing with diversity.
So how do we measure biodiversity and how can the produced data become integrated into how we design and manage our spatial relationships? Well, biodiversity can be measured at a species level, an ecosystem level, and at the genetic level. Methods vary in their ability to reveal information about richness, evenness, rarity, disparity, and variability. In the field of ecology, the most common methods for measuring species biodiversity are the Simpson Index and the Shannon Index. Currently the Sustainable Sites Initiative and the LAF's Landscape Performance Series and Benefits Toolkit have identified methods for measuring vegetation and biodiversity, which include the Biomass Density Index (BDI), LEED baseline information which focuses on calculating average values for regional evapotranspiration rates, species factor, density factor, and microclimate factor for each vegetation types. Collecting data and establishing measuring systems for biodiversity can inform our designs, manage our spatial relationships, and respond to scientific trends.
I am excited to participate in the collection and evaluation of valuable biodiversity data and contribute to the advancement of biodiversity-directed design strategies through the lens of my proposed research project that focuses on the relationship between biodiversity and biomimicry wastewater technologies. I believe the design of nature-inspired, living technologies is a powerful tool to align communities with the regenerative capacities of the plant's life-supporting ecosystems. More specifically, living systems can be monitored to further understand how biodiversity is being recovered, established, and linked back into the community's health, economic, and cultural experiences.
In my next blog post, I will elaborate on my proposed project and explore, at the community level, the important relationship between biodiversity and biomimicry wastewater technologies and how its diverse application can reveal and expose systems as they relate to human development and biological existence.
Olivia completed her MLA from Boston Architectural College in May and now works at Terraink in Arlington, Massachusetts.  While she is focused on transitioning into her new job, she looks forward to future project development.  In the meantime, she continues to pursue her project interests through continued dialogue with the research groups in South Africa and has another visit planned for 2017.