New LAF Program Manager for Research Initiatives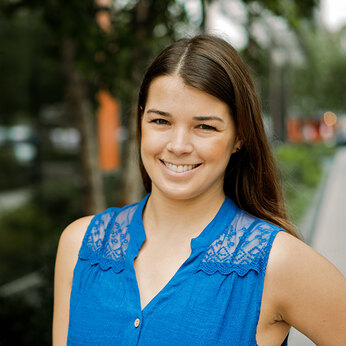 The Landscape Architecture Foundation (LAF) is delighted to announce that on March 1, Megan Barnes will join the organization as Program Manager for LAF's research initiatives, including the Landscape Performance Series, Case Study Investigation (CSI) program, Landscape Performance Education Grants, and research partnerships.
Megan's background is in landscape architecture, international development, and the nonprofit sector. A two-time Peace Corps volunteer, she recently returned from Panama where she led a university program to develop a hydroponic garden and supported Panamanian wildlife conservation efforts. Her past experience also includes outreach and management work for the Allen Creek Greenway Conservancy and horticulture training and master planning for Matthaei Botanical Gardens in Ann Arbor, Michigan. She has a Masters of Landscape Architecture from the University of Michigan's School of Natural Resources and Environment.
Megan fills a critical staff role for LAF, leading our efforts focused on the measurable environmental, social, and economic impacts of sustainable landscapes. Linda Ashby, who has been serving as Interim Program Manager for the CSI program, will continue on through May to provide support and ensure a seamless transition for the five participating CSI teams.
We are thrilled to have Megan on board!