Perspectives: Noriko Maeda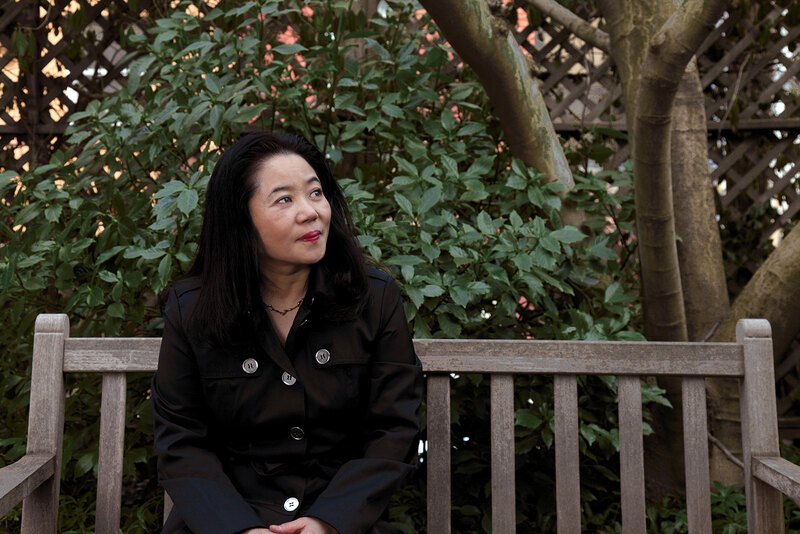 July 19, 2017
Noriko Maeda, RLA, ASLA is a landscape architect experienced in leading multi-disciplinary teams and managing complex efforts with multiple stakeholders. She has worked at MNLA since 2008. She is also a fine artist whose work has been exhibited both in Japan and Hawaii.
What drew you to landscape architecture?
After I graduated from college in Tokyo, I started exhibiting work as an artist like many of my classmates. At the same time, I began working at an urban design and city planning consulting firm essentially to support myself. It is during my time at the firm that I became interested in how public spaces are formed both physically and through social interactions. I started to move away from conceiving art as an object on a pedestal and increasingly considered context, space, topography and the environment–the physical and social conditions in which art and space manifest themselves.
After working in Japan for numerous years at the consulting firm, I learned from my boss about a course of study in the United States called "landscape architecture." At the time, courses in Japan were limited to discrete professions like architecture, engineering, and horticulture; programs in the U.S. offered a much wider range of study. As such, I decided to enroll in the landscape architecture program at the State University of New York College of Environmental Science and Forestry in 1994. Admittedly, I chose the school in Syracuse because I wanted to completely immerse myself in American culture and to be the only Japanese student at the school. (I thought that Syracuse would be unknown to most Japanese people, and too cold and snowy for them to want to live there. I was wrong as I met a Japanese classmate there on day one.)
On many levels, my graduate studies in landscape architecture were enjoyable and purposeful. When I considered returning to Japan after obtaining my degree, my father advised that I probably couldn't find work at my age (mid-thirties!), so I decided to stay in the U.S. and pursue my career as a landscape architect, subtly integrating art and public space.
What is driving you professionally right now?
I started my career in landscape architecture with a strong interest in public space and how people occupy it and contribute meaning and purpose to it. Over the years, I have increasingly focused on designing public space in wider applications. Public space is not only comprised of plazas and parks and esplanades. It also includes the entire public right of way, such as sidewalks and transportation corridors. Being part of the design community, I strive in my work to improve the overall quality of life of all who use the public right of way.
Recently, a personal health crisis prompted a greater awakening in me about the relationship between health and the environment. There are clear data from numerous sources showing a direct correlation between zip codes and people's health – what Dr. Francis Collins at the National Institute of Health calls "ZNA." Medical doctors increasingly advocate for more access to green space for better health and well-being, and some like Dr. Rishi Manchanda who call it "upstream health care," are working with underserved communities to improve the environment of those communities. Designing green space and landscapes that promote individual and public health on multiple levels is what drives me. 
What challenges is landscape architecture allowing you to address right now?
Social and environmental equity is the greatest challenge facing our communities and the design community. Most of my work at MNLA is commissioned by public agencies. While working in the expanding public right of way with local communities is rewarding, bureaucratic and budgetary issues restrict and complicate designing the urban landscape as a more healthful environment. It is oftentimes difficult to employ advanced, innovative sustainability strategies and materials – particularly in underserved neighborhoods – when such tactics exceed an agency's ability to fund or maintain them.
For instance, while the New York City Department of Parks and Recreation (NYC Parks) owns and maintains the street trees in the public right of way, more robust plantings and environmentally sustainable landscape treatments are typically beyond the agency's capacity to maintain. The New York City Department of Environmental Protection has worked with NYC Parks to advance the deployment of planted bioswales in prioritized catchment areas, and business improvement districts typically take on the maintenance of plantings and non-standard elements. Further, the New York City Department of Transportation is spearheading a planted median maintenance program. Still, the lack of funding and maintenance capacity remains a significant impediment for employing environmentally healthful and engaging streetscapes and public spaces citywide, particularly in underserved neighborhoods. This increasingly calls upon landscape architects to devise inventive, cost-effective designs for sustainable places throughout the city.
What challenge would you give emerging leaders?
The broad, sweeping question I would ask is how emerging design leaders can respond to and embrace proliferating development and globalization while addressing climate change and adhering to local contexts and aesthetic traditions. For some time, we have witnessed incredibly massive development particularly in Asia, the United Arab Emirates, and North America. Where there is money, there are jobs; the business of landscape architecture is as immersed in the equation as any. If landscape architects are to continue to participate on the global stage, however, can they create truly sustainable practices and reinforce regional culture and aesthetics? Amid the drive for professional stability and profit, we should ensure that cutting-edge analysis fosters culturally-sensitive sustainable practices around the world, particularly in areas facing environmental impacts in the near future.
Where do you think the profession needs to go from here?
Moving forward, the profession needs to increasingly embrace and collaborate with multiple disciplines, particularly the medical and political fields. While cross-disciplinary practice is growing, the profession still remains "cocooned" in its discrete category. Landscape architecture is deeply interwoven in many fields—not only those dealing with the natural environment, such as ecology and biology, but also the fields of public health and social and political science. We are now in a political and social climate in which many of the institutions set up to protect our built and natural environment are being seriously threatened. The profession must engage multiple disciplines and pursue a wider, integrated role in designing and sustaining the quality of life.
LAF's Perspectives interview series showcases landscape architects from diverse backgrounds discussing how they came to the profession and where they see it heading. Any opinions expressed in this interview belong solely to the author. Their inclusion in this article does not reflect endorsement by LAF.