Perspectives: Amir Gohar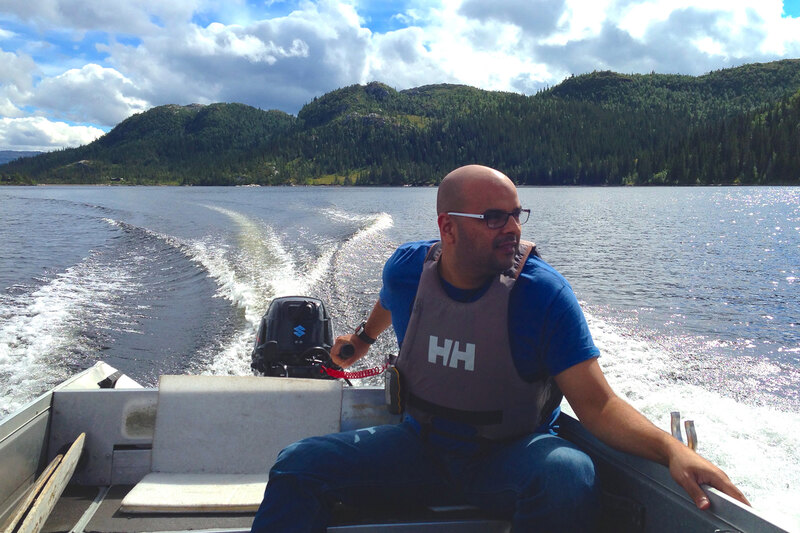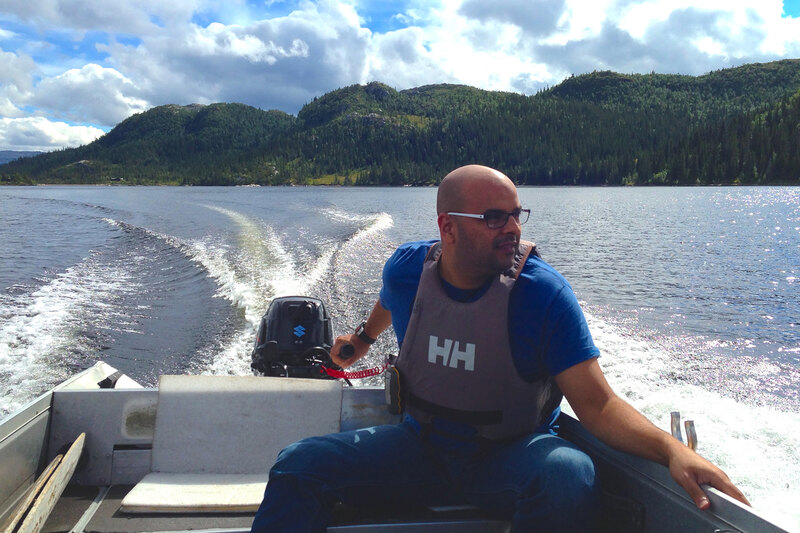 October 16, 2017
Amir Gohar, Ph.D. has worked on planning and sustainable development with a variety of organizations in historic urban centers and developing areas across the Middle East and Africa. His research focuses on rapid urbanization and maintaining ecological integrity in both dense cities and remote nomadic towns.
 
What drew you to landscape architecture?
As a child, I had the opportunity and joy to explore nature, and I fell in love with the outdoors. From being a boy scout in primary school to a hiker, a mountain biker, and an advanced open water diver in my twenties, I have always appreciated all natural environments—as well as the cultural landscapes within them — in different contexts, climates, and territories. My parents' encouragement, my early education, my professional experience, and my interaction with local nomadic tribes increased my curiosity and were catalysts to continue learning and practicing landscape architecture in its broader sense.
 
What is driving you professionally right now?
I started working on a range of different urban and landscape projects, guided by the desire to design and plan meaningful spaces and healthy environments. Whether it is public space in a historic city center, an open landscape in an environmentally sensitive area, or a neighborhood park, I have been driven by people's engagement in the design process and integrating ecological networks within the built environment. I also strive to achieve social justice, incorporate ecosystem services, push for more civic engagement in public space, and continue learning from nomadic tribes.
 
You have had very diverse experiences working in urban and landscape planning and sustainable development. What are some of the key things you've learned?
Right now, we are in a moment that necessitates a radical shift in our practice, our thinking, and our approaches. An informed landscape architect is one that can adopt and encourage thinking across scales, across disciplines, and across institutions.
My work in protected areas in a number of countries has made me realize the importance of understanding the extent of environmental impacts at a range of scales. Proposals and strategies that might work well on one scale can fail on another scale.
My work on ecosystem services and integrating nature in cities has allowed me to work in a multidisciplinary capacity,  working closely with city planners, architects, engineers, as well as non-physical disciplines such as social scientists and economists.
My work on public space design in different contexts has underscored the importance of understanding the role of different institutions in shaping our public space and the importance of coordinating between all stakeholders, including citizens, the private sector, and the various mandates of different government agencies.
 
What challenge would you give emerging leaders?
I would encourage them to understand that political gains and economic progress can be achieved through a green economy, clean energy, and maintaining environmental resources. We must not fall victim to the notion that economic progress is in opposition to green practices. I would encourage emerging leaders to shape the political and professional work culture to support young professionals and facilitate their ability to rise with innovative ideas and environmentally sound proposals. And finally, I would encourage them to think about long-term environmental threats such as climate hazards, even if the projected impact is beyond the scope and time-scale of their work.
 
Where do you think the profession needs to go from here?
I would emphasize the following four directions: First, I want to see a more holistic approach to landscape design and planning. For example, a landscape architect who is focused on designing a residential garden and using a water feature must understand the hydrologic cycle, the source of the water, the type of climate and seasonality, and issues in the larger watershed.
Second, I want to see more interdisciplinary work with other artists and scientists that inform the design and planning process. Third, I want to see an in-depth understanding of global natural phenomena—such as climate change, sea level rise, wildfires, and deforestation—because these cannot be addressed as "local challenges." Only trying to address these issues locally is insufficient, and the consequences will be paid by all of humanity. Lastly, I want to see the landscape architecture discipline better informed about social factors and the characteristics of the users of the spaces we design.
LAF's Perspectives interview series showcases landscape architects from diverse backgrounds discussing how they came to the profession and where they see it heading. Any opinions expressed in this interview belong solely to the author. Their inclusion in this article does not reflect endorsement by LAF.