Welcome 2017-2018 Board of Directors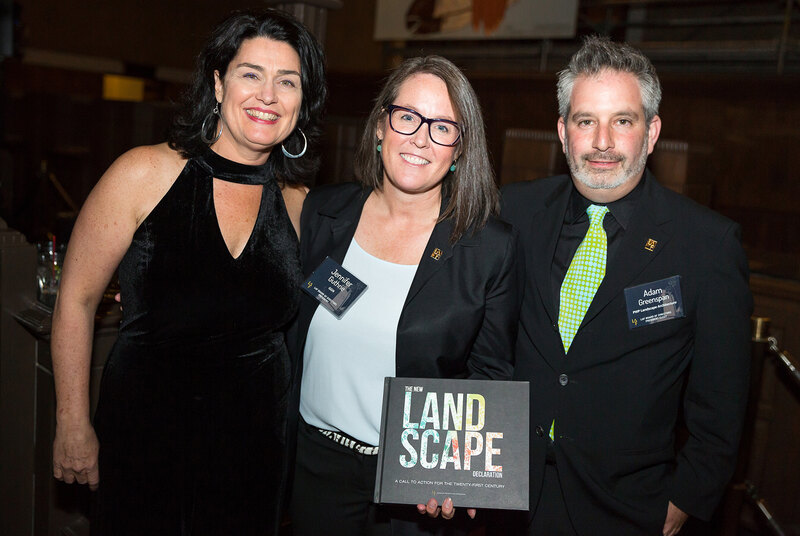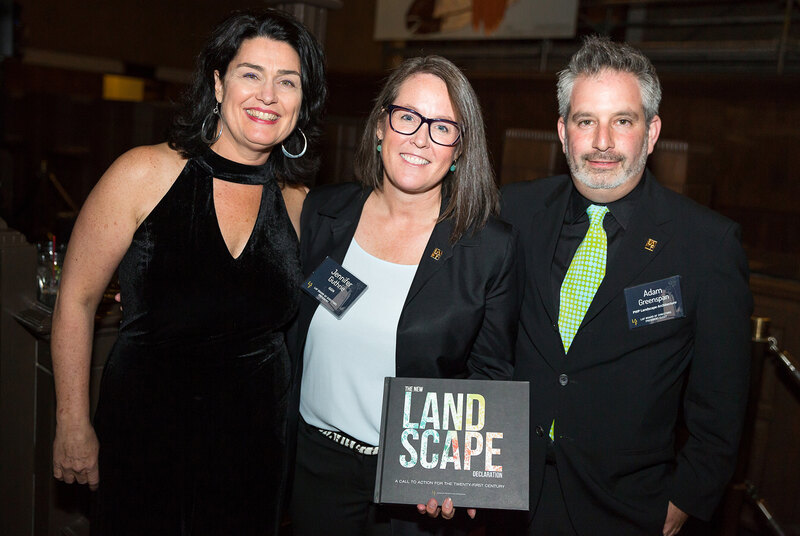 The 2017-2018 LAF Board of Directors began its term on October 20 at LAF's Annual Board Meeting in Los Angeles. Adam Greenspan, ASLA of PWP Landscape Architecture became President, succeeding now Past-President Jennifer Guthrie, FASLA of GGN whose leadership helped close out and sustain the momentum from LAF's extraordinary 50th anniversary year, which included an unprecendented summit, the launch of two new programs and a successful fundraising campaign. Stephanie Rolley, FASLA, AICP of Kansas State University became President-Elect.
Monte Wilson moved from Vice President of Leadership to Vice President of Finance. Directors Kofi Boone and Lisa Switkin became the Vice Presidents of Education/Scholarships and Leadership, respectively. Three other officers continue in their positions on the executive leadership team.
Vice President of Education:
Kofi Boone, ASLA, North Carolina State University
Vice President of Research:
M. Elen Deming, DDes, North Carolina State University
Vice President of Leadership:
Lisa Tziona Switkin, James Corner Field Operations
Vice President of Communication:
Richard E. Heriford, Landscape Forms
Vice President of Finance: 
Monte Wilson, ASLA, Jacobs Engineering
Vice President of Development: 
Jim Manskey, ASLA, TBG Partners
Mark Dawson, FASLA of Sasaki, Kona Gray, FASLA of EDSA, and Mia Lehrer, FASLA of Studio-MLA retired off the board at the end of their terms, which included a three-year extension for Mia and a six-year extension for Mark. Leann Andrews of the University of Washington rotated off after serving a two-year term as an Olmsted Scholar representative, and Chad D. Danos, FASLA rotated off after serving for a year in an Ex Officio capacity as an ASLA Representative. Thank you for your service!
Seven new Directors joined the LAF Board, bringing experience and insights from landscape architecture practice, industry, and the nonprofit sector. Kendra Hyson, a 2015 Olmsted Scholar, was selected for the open Director position for Olmsted Scholars. ASLA Immediate Past President Vaughn B. Rinner, FASLA will serve as the ASLA Representative, and Bo Yang, PhD continues as the CELA Representative. Welcome to the new Board members:
Rich Centolella, FASLA, EDSA
Alma Du Solier, Hood Design Studio
Michael Grove, ASLA, Sasaki Associates
Kendra Hyson, Neighborhood Design Center
Daniel Martin, Permaloc
Kate Orff, ASLA, SCAPE
Vaughn B. Rinner, FASLA
LAF is honored to have such an accomplished, passionate, and engaged board, and we look forward to working together to advance the vision laid out in our New Landscape Declaration. Thanks to all for your commitment and service!