Celebrating 10 Years of LAF Olmsted Scholars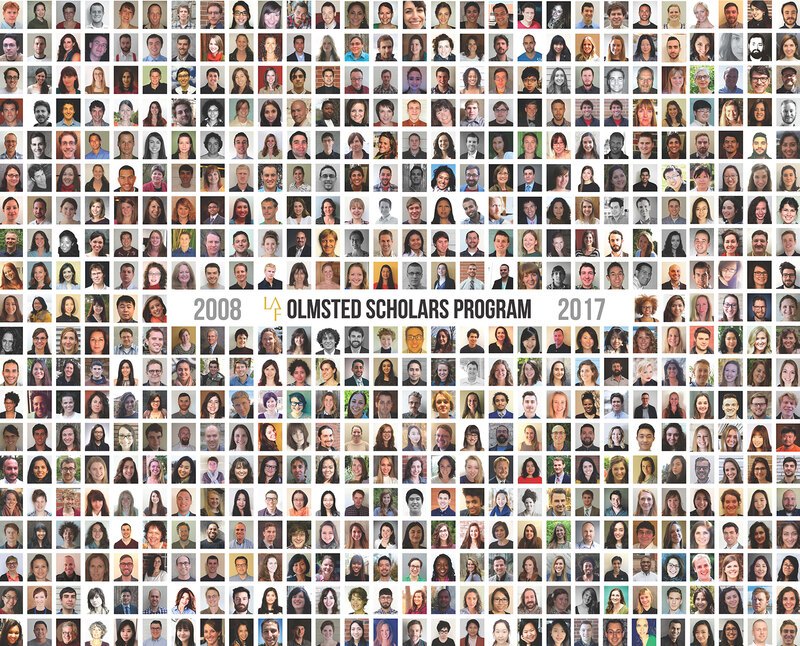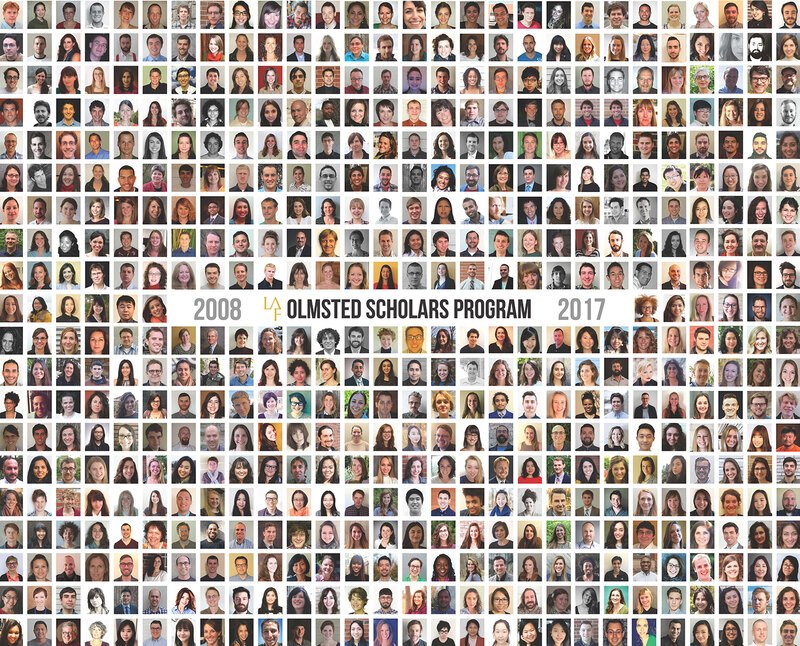 The Landscape Architecture Foundation's Olmsted Scholars Program, with its $25,000 graduate and $15,000 undergraduate prize, is the premier national award and recognition program for landscape architecture students. The program honors students with exceptional leadership potential and builds a network of support as they rise through their professional careers.
This year marks an exciting milestone as we celebrate 10 years of scholarship and recognition through LAF's Olmsted Scholars Program. To commemorate, LAF is delighted to announce that starting in 2018, the finalist awards will increase from $1,000 to $5,000 for graduate students and to $3,000 for undergraduates, thanks to the generous support of LAF's 50 & Forward Campaign donors.
We are also planning a number of activities in 2018 to celebrate the community of 549 LAF Olmsted Scholars recognized to date. These include bioregional events inspired by the calls to action in the New Landscape Declaration, as well as a celebration to coincide with the 2018 ASLA Annual Meeting in Philadelphia.
Throughout the year, look for features of past Olmsted Scholars on our website and newsletter as we share the innovative work that they are doing to advance sustainable design and foster human and societal benefits. To get a taste, check out these interviews from last year: