Perspectives: Priyanka Malik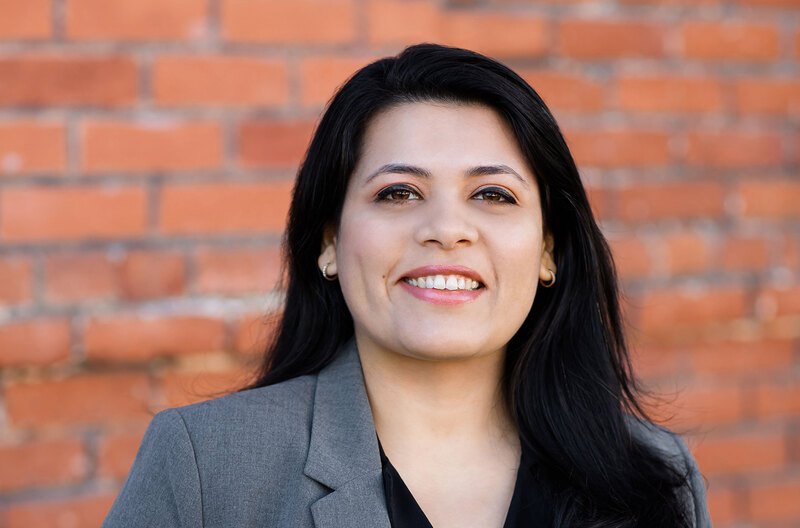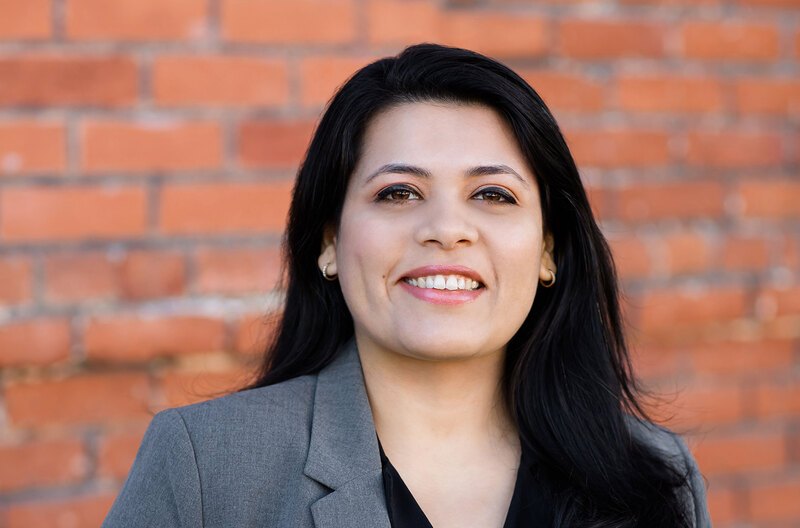 January 22, 2018
Priyanka Malik is an Associate at McCullough Landscape Architecture, Inc. in San Diego, California. She is from South India and spent several years working in the landscape domain there before coming to the U.S. to get her Masters in Landscape Architecture from Louisiana State University. 
What drew you to landscape architecture?
As a child, I took interest in anything artistic. Expression through space was the least obvious of art forms for me, but over time I realized that it allows a greater sense of engagement with people. This inspired me to pursue architecture. During my time pursuing a bachelor's degree in India, I cultivated interest in the elective subject "landscape design." In an internship and my first job, the projects that I worked on made me realize the impact of transforming abandoned and empty parcels into vibrant public spaces. The art of using open spaces to alter the environment of a place became evident to me. Further, while volunteering for a workshop in Auroville in Tamil Nadu, India, my appreciation for the field deepened when I learned and witnessed the ecological transformation of a desolate arid land into a lush green forest through the effort of an inspiring community.
I think my travel and work exposure and education all contributed to my understanding of this field. The idea of being able to design spaces for people in symbiosis with ecology — especially in urban settings — interests me.  I admire the ever-changing yet non-ephemeral quality of landscape, which has a strong potential to influence social fabric at any scale. Being a catalyst in such a change was what made me aspire to be part of this profession.
What is driving you professionally right now?
I like working on issues that involve culture and ecology. Trying to establish an ecological connection in built habitat and creating spaces for people in built habitat is largely what keeps me going. Staying abreast of key projects globally is a great source of inspiration.
I have done research to reconsider a riverfront capital in the floodplain zone of Amaravathi in Andhra Pradesh, India. My analysis included researching the groundwater table, topography, drought, and the flood zone of Amaravathi to recommend remediation strategies and study waterfront spaces that evolved with the influence of culture in India. I further derived design tools, sensitive to people and place, to create ecologically sound design strategies. The purpose was to create awareness about the economic benefits that can be achieved through sensitive planning. Along these lines, I am engaged in projects that use ecotourism as a bridge between economics and sustainability. My endeavors are especially focused in places where the landscape profession is still undeveloped and often undermined.
What challenges is landscape architecture allowing you to address right now?
Currently, I am part of some interesting academic, mixed-use, and residential community projects. It is vital to participate in conversations right from the beginning of the projects in order to contribute ideas that holistically encompass people, place, function, and ecology. After public spaces, these types of projects see the most usage, and hence creating a positive impact is vital and also challenging.
On a personal front, when you research topics that oppose the standard structure, it becomes tedious to find the right means to express your voice. India is experimenting with its smart cities program, and amidst all that, the country is also trying to create, in this decade, a new capital for a recently formed state. It is a great opportunity to plan out a capital city that includes best practices from all that we have learned thus far, such as riverfront developments that embrace nature. I realized that in a race to produce the next world-class city, many decision-makers choose to ignore environmental degradation due to urban development instead of trying to find a balance.
Educating people about the landscape architecture profession and its impact on the future — especially in places where the profession is not fully recognized — is the biggest challenge we all face.
What challenge would you give emerging leaders?
Leaders, and emerging leaders even more so, are quite often faced with opposition. To be able to endure the opposition and stick to your vision is the biggest challenge. One may choose to fight against social injustice, protest the channelization of rivers, or resolve to address the water crisis. I believe that there many issues that need attention, and the ability to persist in the face of harsh opposition is a common challenge to all.
I would encourage others to travel and gain work experience in countries besides than their own. Personal experiences in other places help to overcome preconceived notions about places and people. Such adventures give us the ability to get over unknown constraints and develop divergent thinking. They also help us become better designers and more capable leaders.
Where do you think the profession needs to go from here?
Coming from India, I have seen the effects of exploding urban centers, which may become a reality for some cities in the U.S. in the near future. Landscape architecture as a profession has the responsibility to influence the urban fabric and ensure that it remains ecologically connected. Hence, I believe that being sensitive to the role of ecology in a built environment is where the future lies.
Furthermore, with the impacts of climate change becoming more evident and an increasing number of natural disasters leaving urban areas devastated, all nations must continue to foster policies that promote environmental protection and allow landscape architecture to be at the discussion table from day one.
LAF's Perspectives interview series showcases landscape architects from diverse backgrounds discussing how they came to the profession and where they see it heading. Any opinions expressed in this interview belong solely to the author. Their inclusion in this article does not reflect endorsement by LAF.