Seven Selected for 2018-2019 LAF Fellowship for Innovation and Leadership
The Landscape Architecture Foundation (LAF) is delighted to announce the amazing people and projects selected for the second year of the LAF Fellowship for Innovation and Leadership. Four Fellows and three LAF Olmsted Scholars will participate in this yearlong transformation program to develop ideas that have the potential to create positive and profound change in the profession, environment, and humanity.
Each Fellow receives a $25,000 award and will dedicate 12 weeks of time over the course of the year to pursue their proposed project. The yearlong fellowship consists of this project work, supported by facilitated discussions, critiques, mentorship, and explorations of transformational leadership that occur during three, 3-day residencies in Washington, D.C. The 2018-2019 fellowship year kicks off at the first residency May 17-19 and concludes in Spring 2019 with a final symposium to showcase completed work. (Learn more about the final symposium for the 2017-2018 Fellows.)
LAF is proud to make this investment in the ideas and the people that will drive the future of the landscape architecture profession, and we look forward to working with the cohort as they tackle these important challenges and issues.
2018-2019 LAF Fellows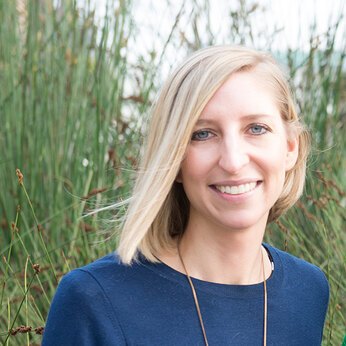 Pamela Conrad, Senior Associate, CMG Landscape Architecture, San Francisco, CA
The Landscape Carbon Calculator: A Tool to Understand and Reduce our Carbon Footprint
To improve the impact of our projects on the planet, we need to better understand their landscape carbon footprints. To date, no publicly available carbon calculator for landscape architecture exists. As landscape projects contain trees and plants, they possess the power to sequester carbon. That said, can landscape architects do better than carbon neutral? Can we instead strive beyond neutrality to do "net good" and contribute to the fight against global warming? To do this, we must understand how to measure our contributions. With a carbon calculator specifically designed for landscape architecture, we can actively set goals for ourselves as a profession to combat climate change.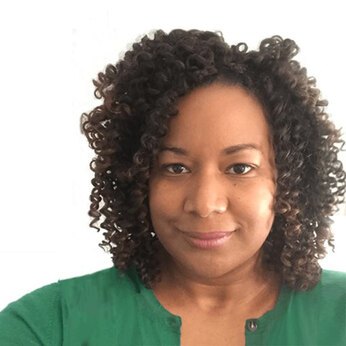 Maisie Hughes, Owner, Design Virtue, Washington, D.C.
Thou Shalt Not Trespass: Cultural Diversity and Landscape Interpretation
Maisie will produce a documentary series that seeks to uncover feelings of belonging or exclusion in the landscape to help elucidate how socio‐economic factors affect landscape interpretation. This project will examine how different types of people interpret the same landscape by creating short web documentaries that explore the concepts of belonging and trespassing in high‐profile DC landscapes, both public and private. The project will document DC residents from diverse backgrounds in Dumbarton Oaks, Washington National Cathedral grounds, Meridian Hill Park, Kenilworth Aquatic Gardens and the Gotelli and Asian Collections of the U.S. National Arboretum.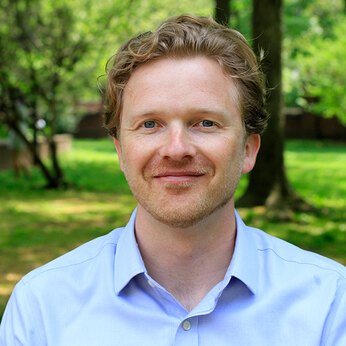 Karl Krause, Senior Landscape Architect, OLIN Partnership, Philadelphia, PA
The Landscape of Public Housing
Decades of diminished federal funding and limited capital improvements have left millions of Americans in deteriorating 50s-era housing in a landscape hindered by dated urban design ideas. The recent restructuring of federal support for public housing has generated billions to fund capital improvement projects. Landscape architects have an opportunity to lead developers and public housing officials in solving long-standing problems of social isolation while creating a new vision for public housing. To support this, The Landscape of Public Housing will combine site visits, interviews, and analysis to illustrate current conditions in a documentary video and create design resources for those engaged in the rehabilitation of public housing communities.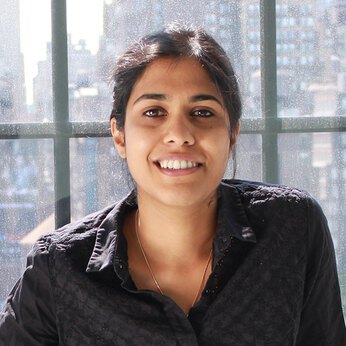 Sanjukta Sen, Senior Associate, James Corner Field Operations, New York, NY
Volume for Water: Legislating our Urban Waterfronts for a Resilient Future
As coastal cities grapple with sea level rise and more frequent occurrences of flooding, it is necessary to codify standards for open space in waterfront developments, with zoning laws and codes that focus not only on area but also on volume provided for water. Public-private partnerships will continue to be responsible for urban development projects that will shape our cities and coastlines in the years to come. It is incumbent on our profession to question and critique existing legislative frameworks that govern these developments and to propose replicable and incremental mechanisms that allow public open space to perform a role beyond its traditional social and ameliorative characterizations.
Olmsted Scholar Participants
Recently-named LAF Olmsted Scholars are selected to participate in the fellowship to develop and advance their ideas alongside the LAF Fellows in preparation for a future fellowship, partnership, or funding opportunity.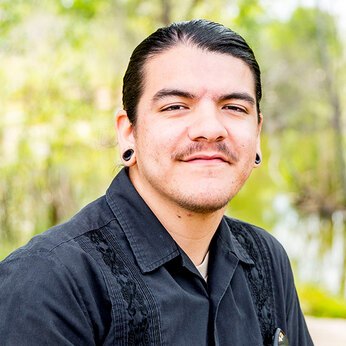 Daví de la Cruz (2017 National Olmsted Scholar, Graduate), Project Manager, Los Angeles Neighborhood Land Trust, Los Angeles, CA
Environmental Justice through Community Engagement and Education
Through film, David will archive the built environment of Los Angeles by exploring the land uses that affect communities and point to the potential of landscape architecture paired with on-site phytoremediation as a way to address sites that are polluted. This project is intended for high-school classrooms to explore topics of both environmental and social sciences while simultaneously grounding the built environment experiences of high-school-aged youth from working-class families. In partnership with extensive advocacy work, this film will also point to landscape architecture as a profession fit to address environmental justice issues.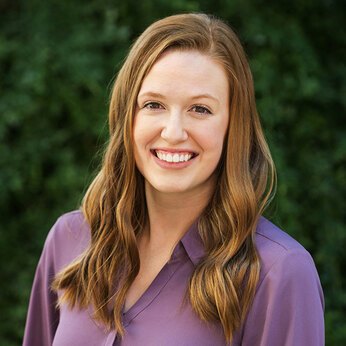 Lauren Delbridge (2017 National Olmsted Scholar, Undergraduate), LA Designer, Land Design, Charlotte, NC
Coal Ash Ponds and Designed Remediation
Lauren will continue her thesis explorations at Virginia Tech to explore the future of coal ash ponds and research successfully remediated wastescapes in the U.S. and abroad. Lauren plans to collect precedent case studies through the documentation of site visits, discussions with stakeholders, and the collection and study of existing remediation strategies. Lauren looks forward to the support of the fellowship cohort to help her develop and refine a strategy for further research on disturbed sites. Participation in the fellowship will be valuable in guiding her research and building her leadership skills to allow her to propel her advocacy work from academia into the public realm.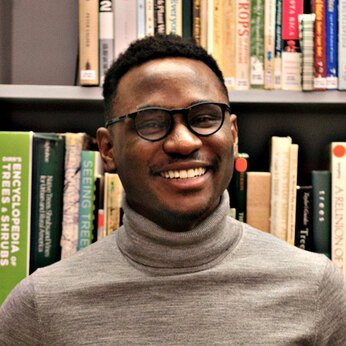 Andrew Sargeant (2016 University Olmsted Scholar), Landscape Designer, OLIN Partnership, Philadelphia, PA
Immersive Technology and Landscape Architecture
Andrew seeks to emphasize and clarify the benefits that immersive technologies offer the profession of landscape architecture. Immersive technologies, specifically augmented reality and virtual reality, provide greater potential than all previous rendered visualizations of landscape. Although traditional means allow us to prototype, with immersive tech, designers are provided a more direct experience by being able to walk, fly and interact with their prototypes, either in a VR or AR environment. Andrew plans to conduct survey research and use it to garner partnerships with stakeholders to create and make available solutions for landscape architects to use in the design of and advocacy for public space.