A Transnational Perspective on Cultural Landscapes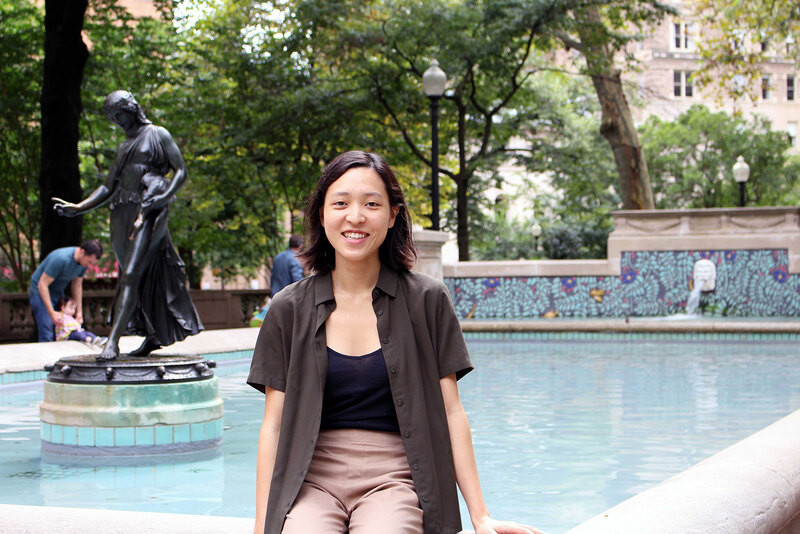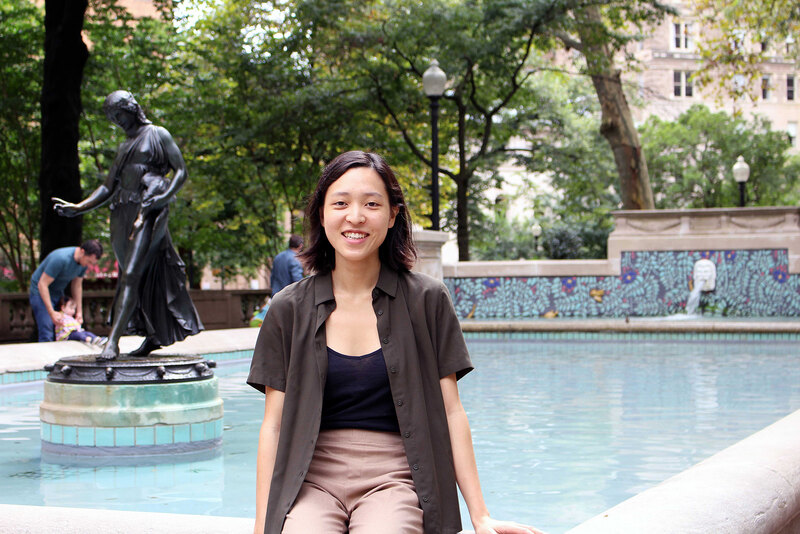 Like Joe himself, Christine Chung, the 2018 recipient of the $20,000 LAF Honor Scholarship in Memory of Joe Lalli, FASLA, places great value on service to her community and to the profession. Christine is a Master of Landscape Architecture candidate at the University of Pennsylvania with an interest in urbanism and cultural landscapes. Christine has lived all over the world. She grew up in Auckland, Seoul, and Toronto and brings a transnational perspective to her work. As a landscape architect, she leverages the interdisciplinary nature of the discipline to explore how social and ecological movements can be supported through design and how historic preservation can safeguard the intangible qualities of communities' cultures.
Living and working in Vancouver as an undergraduate, Christine became familiar with the rhythms of the city's Chinatown. Though she had daily conversations and interactions with neighborhood residents and spaces, she had "a feeling that there was a city that we know, and then there was a city that we had forgotten, inhabited by those we had forgotten." Vancouver's Chinatown is the largest in Canada, formed in the history of racism and segregation. Today, the neighborhood has been the subject of much debate as development and revitalization plans push its low-income, senior Chinese immigrants, First Nations, transients and otherwise marginalized people to the edges of the community. At the same time, the area is losing its cultural heritage; new developments are being welcomed in to attract a younger more affluent crowd as the community's long-term residents have settled in other districts of the Vancouver metropolitan area. The city has been active in protecting the physical manifestations of culture in its historic Chinatown district, but Christine advocates for the city to further acknowledge that there is more to the community than just its landmarks, but both the tangible and intangible cultural values of its people, tradition, and narratives.
In 2012, Christine employed the medium of documentary to bring attention to this crisis of culture. She co-created intangible: Heritage for the Future, a project that portrayed heritage as "not merely physical artefacts, but a fluid and living concept taking the form of oral histories, social practices, and street life in between buildings." The film advanced the importance of protecting the community's oldest members and their way of life as gentrification and diminishing spirit of place loomed over Chinatown's cultural landscape. Doing so would promote not only community health but a fuller and more productive city future. In 2013, Christine, in partnership with Creative Cultural Collaborations and Reconciliation Canada, co-created a mural depicting the cultural and historic connectivity of the First Nations, Chinese, and Japanese communities that converged in Vancouver's historic Downtown Eastside.
Now through her graduate work, Christine remains committed to demonstrating the capacity of landscape architecture to address issues of disinvestment, economic decentralization, and racial inequality in urban settings. Currently she is in collaboration with a team on a project that focuses on understanding the ongoing urban water crisis and water shutoffs in in the city of Detroit, which will be featured in Architectures of Refusal and  Detroiters' Spatial Imagination journal of UrbanNext. The project considers how architectural design research can bring critical attention to social issues. According to the accompanying text, the project will be "an exploration of how the forces that are driving Detroit and the management of the water of Detroit are coming together to direct it through a neoliberal market driven logic that suggests that it is dismantling its black and poor neighborhoods."By applying her professional experience and knowledge gained in the classroom, she aims to facilitate a basis of preventative health for neglected communities.
At PennDesign, Christine will continue to maintain a focus on urbanism and cultural landscapes. With the support of the 2018 LAF Honor Scholarship in Memory of Joe Lalli, FASLA, she will commit greater attention to creative pursuits and social activism, which she believes to be two sides of the same coin. She is intent on expanding the definition of preservation beyond physical landscapes to include sustaining the cultural practices of urban communities.
Looking toward the future, Christine envisions a leadership role for landscape architects to "create momentum for ecological and social movements."