Equity and Inclusion in Practice: Sasaki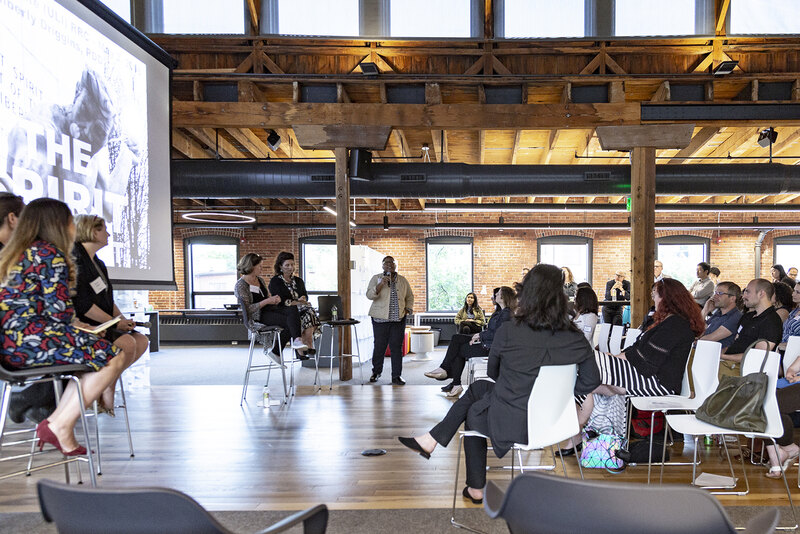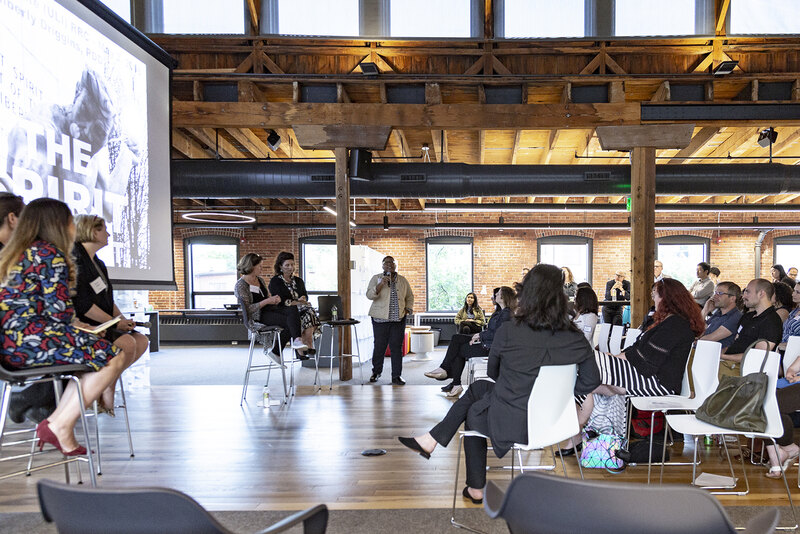 In issuing the New Landscape Declaration, the Landscape Architecture Foundation has made a commitment to strengthen and diversify our global capacity as a profession and to cultivate a bold culture of inclusive leadership, activism, and advocacy within our ranks. To promote these values, LAF is publishing a series of articles to showcase the ways in which design firms are demonstrating leadership in diversity, equity, and inclusion, from providing targeted support for students and emerging professionals to seeking outside guidance and certification of internal policies. This article kicks off the series and highlights the efforts undertaken by Sasaki to promote a design culture that is welcoming for all.
Sasaki is a global design firm with international staff working at offices in Watertown, Massachusetts and Shanghai, China. By acting with intention, Sasaki has created an atmosphere in which meaningful conversations on the issues of diversity and inclusion can take place and where ideas, not authors, guide projects. These actions are undertaken in pursuit of Sasaki's vision statement on diversity: Sasaki believes in an inclusive culture that powers human potential. We build our ecosystem on parity, respect, accountability, candor, and trust to reflect our commitment to our people and their contributions. We take this action because diversity is essential to design.
It is not new for Sasaki to emphasize equity in its culture and policies. Over a decade ago, the firm's leaders recognized a trend in the design industry, and in the wider workforce. Women were frequently passed over for promotions because it was often assumed they would put their careers on hold to raise families. To confront this issue, Sasaki focused on promoting gender equity in its own workforce. The firm brought in a diversity consultant to ensure they were following best practices and, in the years following, continued its focus on equity and inclusion by conducting an annual work/office climate survey, having conversations with staff, and holding focus groups. Sasaki also saw the need to explore what diversity meant in the workplace as the firm was contracted for projects in new locales around the world and attracted more global talent as a result. Further, Sasaki's projects include public spaces and university campuses where the firm recognized changing demographics in the user base. From all of these influences, Sasaki gained different perspectives on the importance of diversity in design, and a greater understanding of the ways in which team composition plays a vital role in both workplace culture and project design.
Sasaki first looked for a role model within the design professions but found little public discussion of diversity, equity, or inclusion and few resources available. Furnished with data from the American Institute of Architects' annual survey of architectural firms, Sasaki forged its own path and developed its own research to identify the best strategies for promoting equity and inclusion within its ranks. After reflecting on conversations and insights gathered from staff, Sasaki created a Diversity Committee with four subcommittees, each led by a Principal, including current LAF Board Member Michael Grove. The firm chose this approach because internal discussion demonstrated the need to be intentional in the way these issues were addressed. Each subcommittee is tasked with actionable goals to further discussions of diversity and inclusion surrounding staffing, project design, and the business case for diversity both internally and externally. Sasaki is able to create and disband these ad hoc subcommittees as needed, thus allowing for greater flexibility and ability to target specific needs.
Sasaki wants its work to be a springboard for a bolder, louder, more inclusive voice pushing the design professions to consider diversity and inclusion with intention and to have a stronger voice in activism, especially on issues that impact design. With forthcoming data gleaned from measuring the effects of its initiatives on firm morale, productivity, and output, the firm is strengthening the business case for diversity because, while diversity should be valued in and of itself, demonstrated positive impacts often help to push ideas into action. Sasaki sees an exciting path forward to continue promoting diversity and inclusion internally and to engage new voices in public dialogues about moving the profession forward.