Perspectives: Glenn LaRue Smith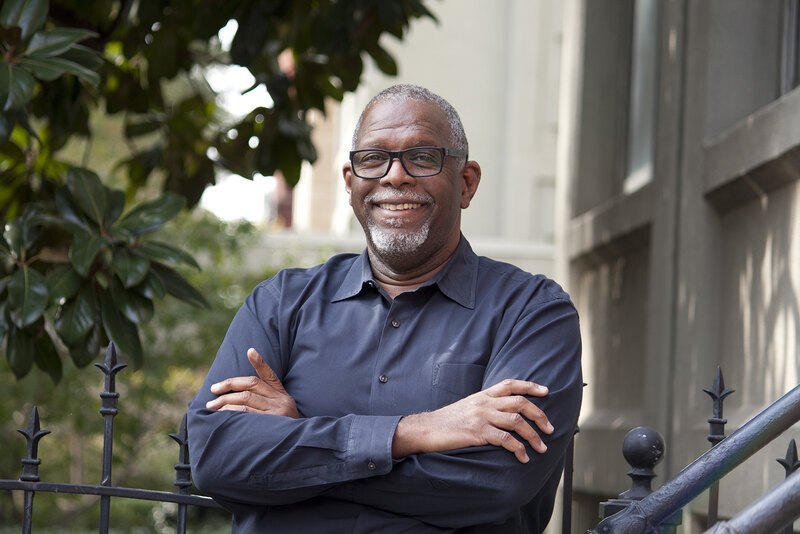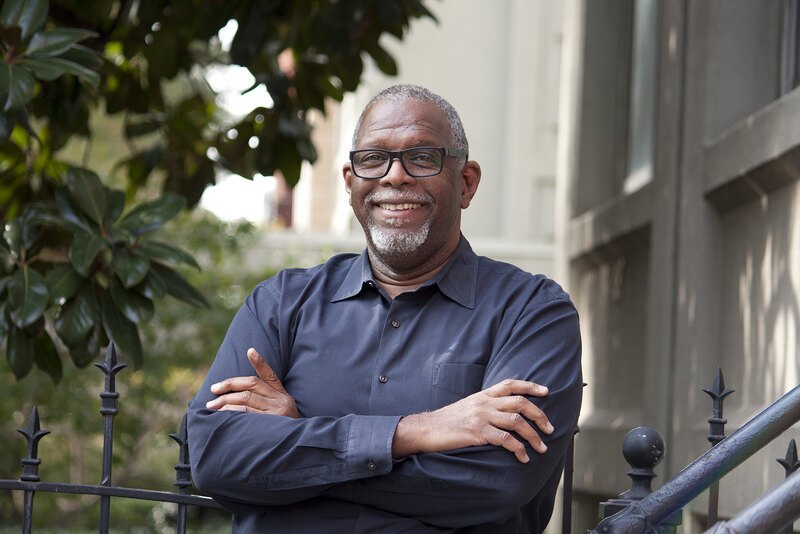 august 13, 2018
Glenn LaRue Smith, ASLA is a landscape architect with a 35-year career in private, public, and academic practice. As Principal and Co-Founder of PUSH Studio, he explores the intersections of urbanism and art and employs the city as a cultural and artistic medium for practice.
What drew you to landscape architecture?
Because I had a passion for art and architecture in high school, I searched for professions that could offer elements of these two passions. Landscape architecture was an unknown to me until I researched it as a way to extricate myself from a rigid mechanical engineering major during my freshman year. Landscape architecture came to the rescue because of the art department course options and other creative options within a well-crafted liberal arts undergraduate education at Mississippi State University. The faculty and students were also welcoming, creating an immediate bond that made the transition from engineering to landscape architecture a rewarding experience. I found the plant identification courses within the horticulture department and the planting design courses the best art form for translating and directing my passion for landscape architecture. My graduate education at the University of Michigan was a point of departure that shifted my interest into urbanism as an art form, bridging architecture and landscape.
What is driving you professionally right now?
On a personal-professional level, I am focused on producing a written work that documents the design process that I've developed over the years. It is a combination of sculptural expression informed by the work and philosophy of Isamu Noguchi and the iconology theories of Erwin Panofsky. Over the years, I have melded these two theories in my design practice and my university studio teaching. In terms of the office, PUSH studio, we work to create diverse professional design teams that allow us to work on urban design-oriented projects. We are driven by the cross-pollination of art, architecture, and landscape to explore urbanism.
What challenges is landscape architecture allowing you to address right now?
There has certainly been an increased emphasis in landscape architecture on sustainability and now resiliency. Because this is not my emphasis, the challenge is to always look to frame professional teams that can bridge environmental gaps. I believe that this new focus on the environment offers landscape architects great opportunities. However, there can be the expectation that every landscape architect is well trained in ecology and other related environmental issues. Thus, the challenge is to maintain high design standards as landscape architects while at the same time bridging environmental issues with the requisite professional team members.
What challenge would you give emerging leaders?
I would challenge emerging leaders to learn as much as possible about team building, working in teams, and understanding their strengths and weaknesses. I have found that good leaders are ones who respect the skills within a team and builds those collective skills to reinforce teamwork. Also, emerging leaders should understand their Voice and that of others. By this, I mean that one has to be a great listener. We have diverse family and life experience that frame what and how we speak about issues. Closely listening to these voices and understanding their origin helps to resolve conflict and build better teams.
Where do you think the profession needs to go from here?
The profession should figure out ways to celebrate the diversity of work types within its ranks. In many instances, the public sector landscape architect helps to create work for the private sector. There are few design professions that cover so many areas of study. In addition, in the future, there are opportunities to link the research occurring in private firms with research projects coming out of universities. Building this type of team collaboration is not an easy task but is crucial to the advancement of the profession.
LAF's Perspectives interview series showcases landscape architects from diverse backgrounds discussing how they came to the profession and where they see it heading. Any opinions expressed in this interview belong solely to the author. Their inclusion in this article does not reflect endorsement by LAF.