Welcome 2018-2019 Board of Directors!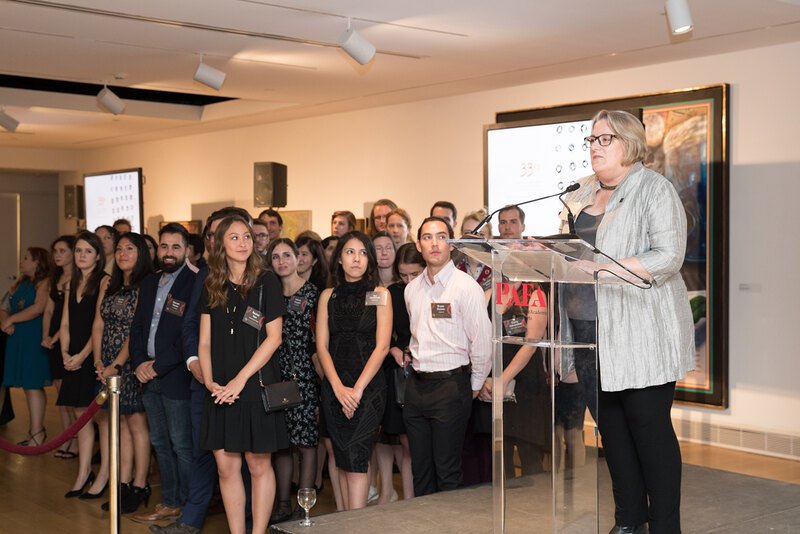 The 2018-2019 LAF Board of Directors began its term on October 19, 2018 at LAF's Annual Board Meeting in Philadelphia. Stephanie Rolley, FASLA, AICP of Kansas State University became President, succeeding now Past-President Adam Greenspan, ASLA of PWP Landscape Architecture whose tenure included the first LAF Symposium for Innovation and Leadership, the tenth anniversary of the LAF Olmsted Scholars Program, and unprecedented growth in the Foundation's organizational capacity. Lisa Switkin of James Corner Field Operations became President-Elect following a year of service as Vice President of Leadership.
Director Brian Jencek became the new Vice President of Leadership. Five other officers continue in their positions on the executive leadership team.
Vice President of Education:
Kofi Boone, ASLA, North Carolina State University
Vice President of Research:
M. Elen Deming, DDes, FASLA, FCELA, North Carolina State University
Vice President of Leadership:
Brian Jencek, ASLA, HOK
Vice President of Communication:
Richard E. Heriford, Landscape Forms
Vice President of Finance: 
Monte Wilson, ASLA, Jacobs Engineering
Vice President of Development: 
Jim Manskey, ASLA, TBG Partners
Gerdo Aquino, FASLA of SWA, Jennifer Guthrie, FASLA of GGN, Richard Weller of the University of Pennsylvania, and Gayle Berens retired off the board at the end of their terms, which included a four-year extension for Jennifer. Nina Chase of Merritt Chase rotated off after serving a two-year term as an Olmsted Scholar representative, Vaughn Rinner, FASLA rotated off after serving for a year in an Ex Officio capacity as an ASLA Representative, and Bo Yang rotated off after serving a two-year term as CELA Representative. Thank you for your service!
Six new Directors joined the LAF Board, bringing experience and insights from a variety of landscape architecture practices. Andrew Zientek, a 2011 Olmsted Scholar, was selected for the open Director position for Olmsted Scholars. ASLA Immediate Past President Gregory A. Miller, FASLA will serve as an ASLA Representative, and Galen Newman, Ph.D. will serve as the CELA Representative. Welcome to the new Board members:
Sierra Bainbridge, ASLA, MASS Design Group

Natalia Beard, SWA Group

Tim Duggan, ASLA, Phronesis

Gregory A. Miller, FASLA, MRWM Landscape Architects

Galen Newman, Ph.D., ASLA, Texas A&M University

Andrew Zientek, Weiss/Manfredi
LAF is honored to have such an accomplished, passionate, and engaged board, and we look forward to working together to advance the vision laid out in our New Landscape Declaration. Thanks to all for your commitment and service