Equity and Inclusion in Practice: Mahan Rykiel Associates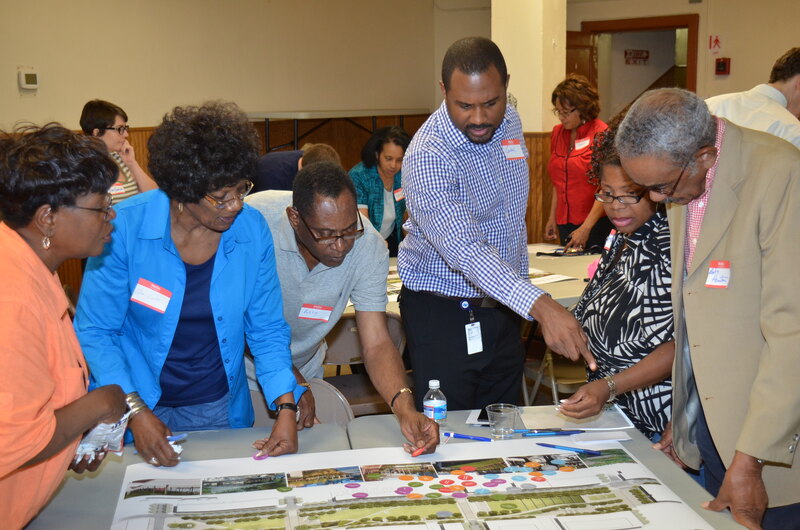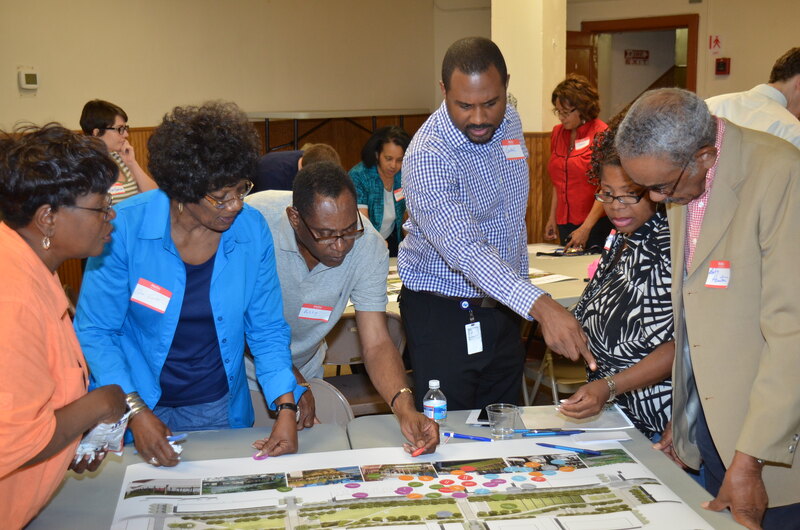 In issuing the New Landscape Declaration, the Landscape Architecture Foundation has made a commitment to strengthen and diversify our global capacity as a profession and to cultivate a bold culture of inclusive leadership, activism, and advocacy within our ranks. To promote these values, LAF is publishing a series of articles to showcase the ways in which design firms are demonstrating leadership on issues of diversity, equity, and inclusion, from providing targeted support for students and emerging professionals to seeking outside guidance and evaluation of internal policies. This article continues the series by sharing Mahan Rykiel Associates' value-driven design work and collaborative theory of change.
Equity is hardwired into the DNA of Mahan Rykiel Associates, a 40-person landscape architecture, urban design, and planning firm headquartered in Baltimore, Maryland. In 1983, the firm was founded by Catherine Mahan. Catherine wanted to pursue her professional career and also have children at a time when many companies were unsupportive of working mothers. This motivated Catherine to start her own firm, which embodied the values she wanted to see in the world. Today, Mahan Rykiel's leadership group continues to reinforce the values of equity, inclusion, and activism seeded by Catherine Mahan through the company's ongoing commitment to addressing issues of gender inequality, structural racism, environmental justice, and equitable economic development in its hometown of Baltimore and beyond.  
This manifests in Mahan Rykiel's intentional pursuit of projects that align with its positions on equity and inclusion. The firm invests its marketing dollars to find and compete for projects that align with its values. From the Martin Luther King, Jr. Plaza in Newport News, Virginia to coastal landscape infrastructure that supports community resiliency in the home of Henrietta Lacks in Baltimore County, Maryland, Mahan Rykiel deliberately seeks out projects that engage disenfranchised communities in the design process to amplify their voices and build their collective capacity. Though design service contracts with explicit equity and inclusion goals may be few and far between, the firm brings their values to bear on every project by educating clients and leading purposeful design processes.
To that end, Mahan Rykiel employs tools and tactics geared toward inclusive engagement. Community meetings are orchestrated to occur at places familiar to and accessible for community members, such as community centers, churches, and schools. Accessibility at meetings means more than just locating them conveniently; Mahan Rykiel might also provide food, bilingual services, and opportunities for youth involvement. The firm supplements community meetings with interactive project websites that offer a transparent way for community members to learn about project details and provide direct input to the project team. The websites have yielded greater participation in Mahan Rykiel's work. However, they have also raised questions for the firm, as they have seen digital engagement platforms skew participation results with overrepresentation of certain groups and underrepresentation of others. As a result, the company has worked to counteract these effects, organizing targeted focus groups from underrepresented demographics to ensure that all stakeholders have an equal voice. Throughout this iterative process, the firm learns from the community and works to ensure that stakeholders are informed and involved in the projects that impact their neighborhoods. Integral to this process, is client education, which strengthens firm-client relationships and lays the groundwork for future projects that address issues of equity, inclusion, and community participation.
Beyond these types of project-based pursuits, Mahan Rykiel invests in long-term initiatives aimed at supporting scalable social change in its hometown of Baltimore. Core to these efforts is a committed approach to collaboration that cut across the public, private, and non-profit sectors. In partnership with Francis Scott Key Elementary/Middle School in Baltimore, local community organizations, developers, and members of the business community, Mahan Rykiel transformed the school's outdoor space into Project Birdland, an outdoor learning environment that supports urban song birds and biodiversity. The completed program and space at Francis Scott Key provides not only an opportunity for community involvement, but also an avenue for youth to explore science, math, and design in a hands-on way that affords opportunities for direct mentorship, skills development, and expanded self confidence in their own ability to shape the world around them and form positive associations with the local environment.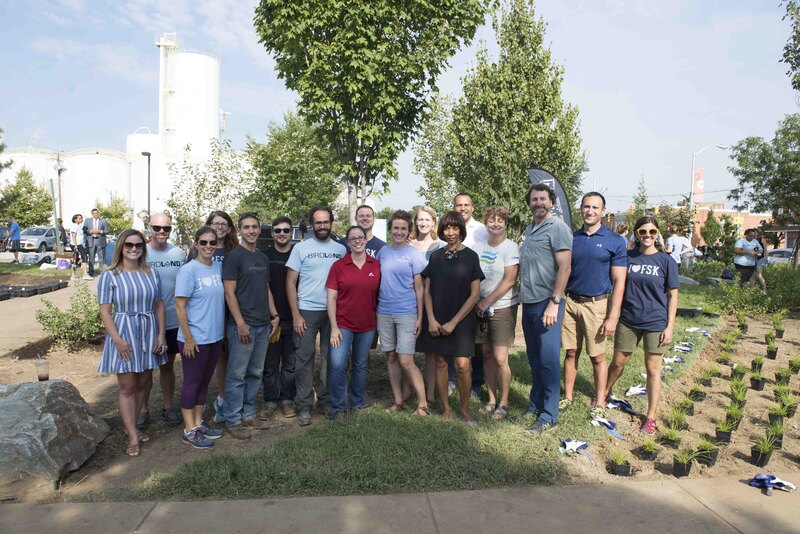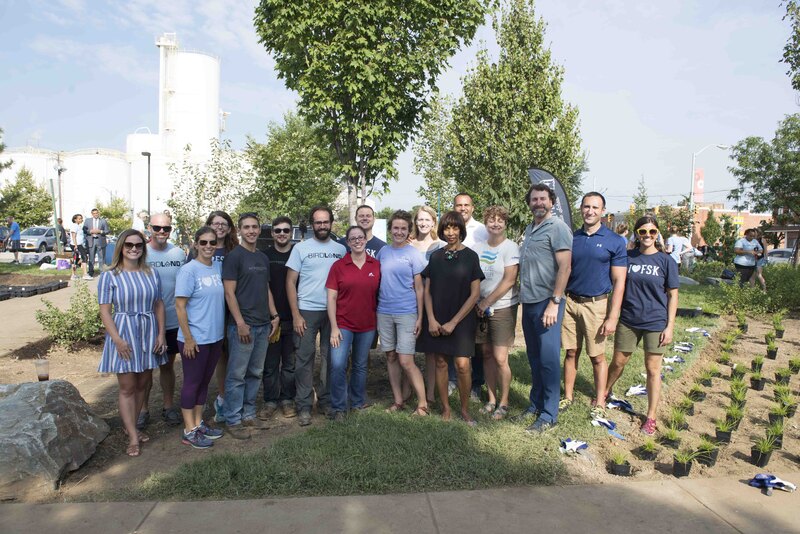 Outside the office, Mahan Rykiel empowers its staff to engage in a wide range of equity related issues, encouraging them to serve on nonprofit boards, grapple with public policy, and advocate for causes they believe in. The firm sees staff involvement in these outside endeavors as both a method of civic activism and an opportunity to gain a better understanding of local politics and partnerships. This contextual knowledge helps Mahan Rykiel plug into planning and design processes with a deep sensitivity to community desires and constructive connections that can be leveraged to support them. Through long-term, committed relationships that cut across Baltimore's service sectors, businesses, government, and philanthropic communities, Mahan Rykiel is helping to transform what it means to be a progressive practice in the Mid-Atlantic and how design can be leveraged to increase access, equity, and inclusion in Baltimore and beyond.
More than anything, Mahan Rykiel centers its theory of change on collaboration. Though designers often want to be seen as the authors of beautiful, innovative works, creating places that work for everyone in a community requires partnerships, trust, and humility. Mahan Rykiel exemplifies this approach, and the firm's experience can serve as inspiration for other firms looking to promote justice and inclusion in its design practices.