Equity and Inclusion in Practice: SmithGroup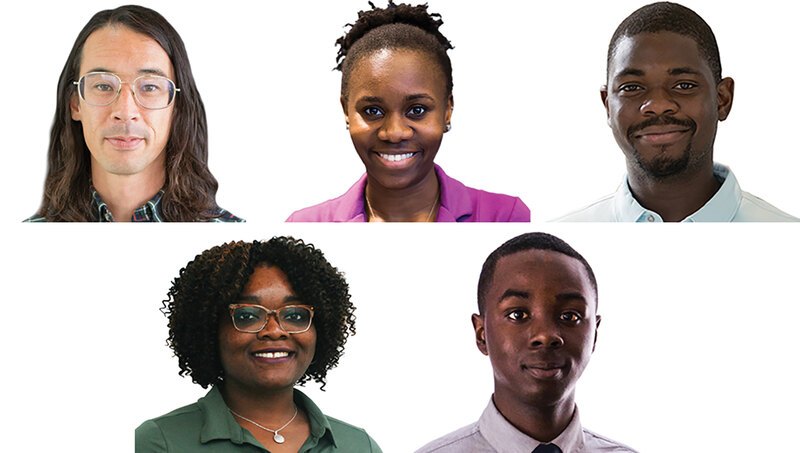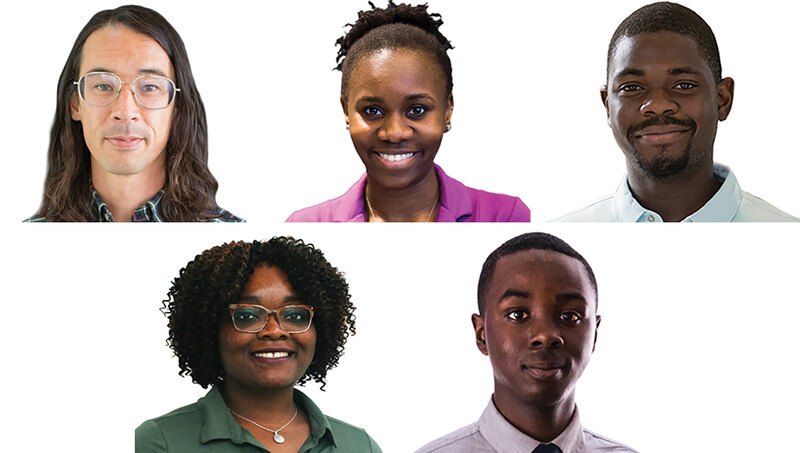 In issuing the New Landscape Declaration, the Landscape Architecture Foundation made a commitment to strengthen and diversify our global capacity as a profession and to cultivate a bold culture of inclusive leadership, activism, and advocacy within our ranks. To promote these values, LAF is showcasing ways in which design firms are demonstrating leadership on issues of diversity, equity, and inclusion. Here we highlight SmithGroup's work to build a more diverse, equitable, and inclusive profession from recruitment to leadership development.
SmithGroup is an integrated design firm with 1,300 employees working at 13 offices in the U.S. and China. Since the early 1970s, SmithGroup has included the landscape architecture firm JJR, first as a sister company and then as a fully integrated part of the firm since 2011. When updating the firm's 5-year strategic plan in 2015, SmithGroup's leadership, including Tom Mroz, FASLA, saw that it was important to name and make space for their values. Up to this point, SmithGroup had worked to address issues of inclusion, diversity, and equity in its practice and projects, but Tom says it was time to put them front and center. In the strategic plan, equity was recognized in the firm's core values to bring attention and action to it. SmithGroup also hired Rosa Sheng as Director of Equity, Diversity, and Inclusion to work with both employees and clients, because the firm believes "if you want to take action on something, put someone in charge of it."
One outcome of centering equity at SmithGroup has been the launch of the firm's Equity, Diversity, and Inclusion Scholarships. Though inspiration for the program came from the firm's Ann Arbor office and specifically focused on landscape architects, it was quickly recognized by other offices as an opportunity to connect with the built environment professionals of the future, and the firm elevated it to offer five scholarships at offices across the country. The first round of scholarships was awarded this summer and included two landscape architecture students. These scholarships, as Tom puts it, help design and engineering students to cross the finish line and graduate ready to practice. Through this program, the firm supports and mentors students from historically underrepresented demographics into professional life. In addition to a one-time financial award to help with tuition costs, awardees receive a paid summer internship with SmithGroup that offers hands-on experience and professional growth. Interns also have the opportunity to build mentoring relationships, both with SmithGroup's employees and professionals outside of the firm. SmithGroup understands that mentors help their mentees see a path for themselves in the profession regardless of where they work.
Providing scholarships helps meet varying needs for today's landscape architecture students, but it does not address the need to increase recruitment, both overall and for underrepresented communities. To recruit the designers of the future, SmithGroup is developing relationships and programs that introduce young people to landscape architecture and invite them into the firm's work. However, Tom Mroz knows that one firm won't solve the profession's recruitment challenges. These programs are a start, but he hopes to build relationships with other firms, build capacity, and scale community outreach and professional mentorship opportunities. Collaborating with others to create a culture of belonging in the profession helps to "make the whole pie bigger for everyone."
Attracting, cultivating, and retaining diverse designers is critical to the future of the landscape architecture discipline and our ability to solve the complex social and environmental problems confronting the world. Recruitment is only one piece of the puzzle. Diversity of experience is only valuable insofar as people feel their participation is desired and valued. SmithGroup has taken intentional action to create an inclusive environment, acknowledging that there will always be more work to be done. SmithGroup supports the agency of its teams to make their own decisions whenever possible, so inclusion can look different in the various offices. This allows each office to be more responsive to the needs of its employees. Rosa, SmithGroup's Director of Equity, Diversity, and Inclusion, ensures that teams are on the same page companywide about how the firm's values should be incorporated into management and practice and makes sure offices aren't reinventing the wheel when looking to introduce new internal programs or client-facing education on these issues.
SmithGroup strives to include new voices in its work and promote closer ties and a culture of belonging in the workplace, from opportunities for individuals to policies tailored to each office to overarching goals overseen by the firm's Director of Equity, Diversity, and Inclusion.