Perspectives: Jeffrey Hou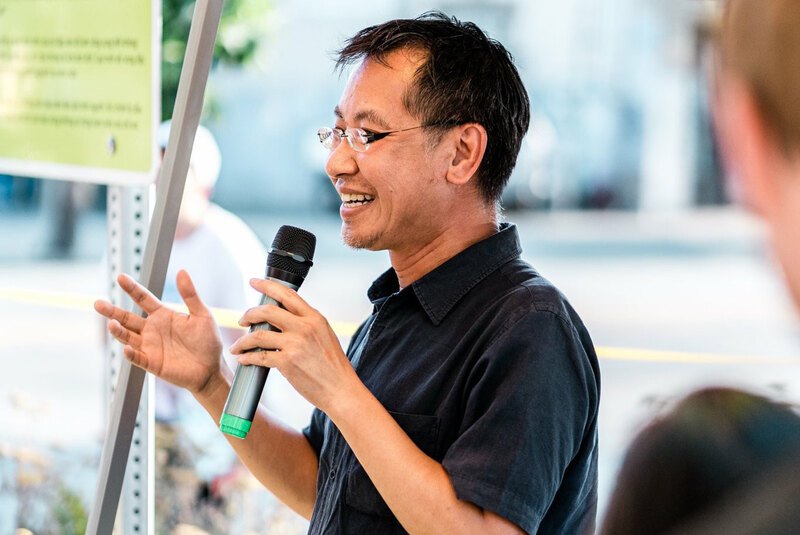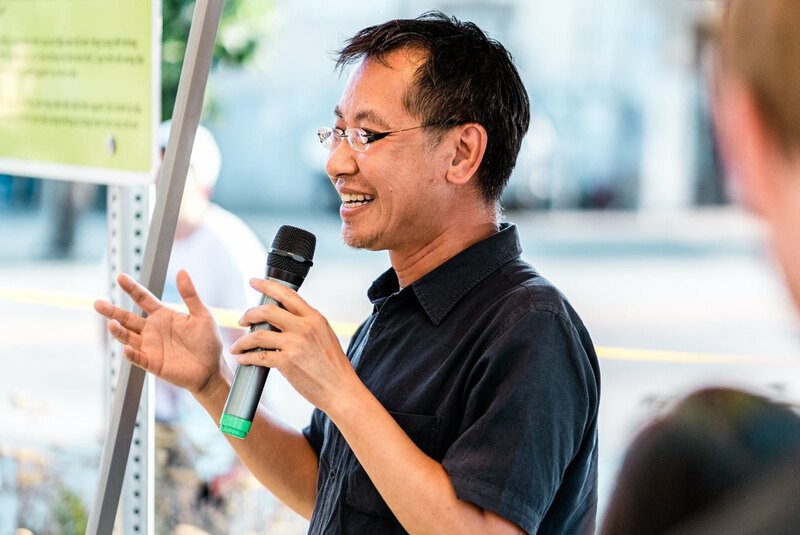 October 15, 2018
Jeffrey Hou, ASLA is professor of landscape architecture at the University of Washington. There, his work and research focus on issues of social and environmental justice including design activism, public space and democracy, and engagement of marginalized groups in design and planning.
What drew you to landscape architecture?
I would say education and a trip to a far-flung place.
Like many in the field, my professional education was first in architecture. As an undergraduate at Cooper Union and like the instructors who taught us (including A.E. Bye), we aspired to be nonconformists, to challenge the established norms and status quo, to take a radical stand on design and the profession. In retrospect, switching to landscape architecture was perhaps my way of being radical.
More directly, when I finished my fourth year at Cooper, I had a chance to visit Pongso-no-Ta'u, a small volcanic island southeast of Taiwan. The indigenous tribe on the island still retained two of their traditional, pre-modern settlements. Built on a complex, sculpted, terraced landform, the settlements provide protection from fierce winter wind while allowing for drainage, privacy, and other social functions. The experience was eye-opening and made me see the built environment beyond the lens of architecture. It drew me to landscape.
I went on to develop a design thesis on the disappearance of architectural sites in my final year at Cooper, worked on several projects in rural Taiwan after graduation, then returned to the States for my MLA study at Penn where Ian McHarg was in his last years of teaching ecological planning studio. What I learned at Penn opened another world for me. It enabled me to see landscape as dynamic systems and processes.
My interest in social issues then brought me to Berkeley, where I took classes in anthropology, planning, and participation. Working with Randy Hester, I got involved in environmental activism (to protect coastal wetland habitats in Taiwan) and learned that landscape architects could be agents of social change. My career path would have been very different had I not studied at Cooper or traveled to Pongo-no-Ta'u 30 years ago.
What is driving you professionally right now?
My professional and scholarly work has been driven by my interest in issues of social and environmental justice. The relationship between landscape architecture and social and environmental justice is twofold. On one hand, the environmental challenges that we face today are in essence social, political, and cultural. They require us to look beyond technical and rationalistic solutions. On the other hand, the impact of social and environmental catastrophes tend to weigh heavier in socially and economically disadvantaged communities than those that are more privileged. I see it as our ethical and professional responsibility to address the deep social and economic divides in our society as we deal with the impacts of climate change, access to clean water, air, and food, and other issues of equity and justice in the environment.
In addition to these issues, I am also interested in the agency of ordinary people in transforming and shaping the built environment. This stems from my earlier collaborative research on community gardening in Seattle in which we learned about the profound, collective efforts of individuals and communities in transforming not only sites in the neighborhood but also city decisions regarding parks, green space, and food policy. I carried this focus into my later work looking at public space and placemaking, including Insurgent Public Space (2010) and Transcultural Cities (2013).
Historically, landscape architecture has been viewed as a domain of professionals which dismisses the agency of citizens and communities despite the rhetoric of participation and engagement. By discounting the agency of the public, we lose our biggest ally in shaping the built environment. In my teaching, research, and practice, I try to focus on a model of co-production and co-creation that challenges the established paradigm and bias.
What challenges is landscape architecture allowing you to address right now?
By focusing on issues of social and environmental justice and the agency of individuals and communities, landscape architecture allows me to address the fundamental challenge of democracy. At this moment in time, nothing is perhaps more at stake, besides the planet itself, than our system of democracy. I am referring to not only the kind of politics we are currently faced with in the United States but more fundamentally the way our economy and socio-political systems are structured. In a recent book that I co-edited with my collaborator Sabine Knierbein, titled City Unsilenced: Urban Resistance and Public Space in the Age of Shrinking Democracy, we support the argument that our system of democracy is threatened by neoliberalism, a model of governance that favors privatization, austerity, and deregulation, while reducing the accountability of those in power. We further argue that public space can play an important role in mobilizing the public, provide a vehicle for political dissent, and hold the political institutions accountable.
Landscape architects can be instrumental in safeguarding public space and democracy. In our role as designers, we have a responsibility to advocate against the system of privatization. Through our roles as facilitators and activists, we can empower the public to take greater ownership of urban spaces. More specifically, through public engagement, we can build and enhance the capacity of citizens and communities in taking part in the political process to shape future policy and practice.
Landscape architecture may seem distant to politics and political processes. But it does not have to be, and in fact, it is not. What we do can be critical and transformational. Just think about what Olmsted and his contemporaries did more than a century ago in transforming American cities and making public space a cornerstone of our democracy (but not to repeat the displacement that those projects might have caused).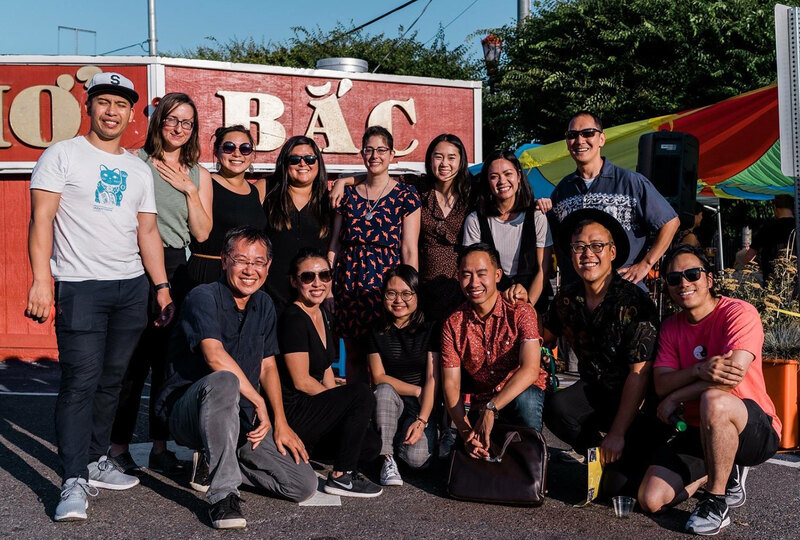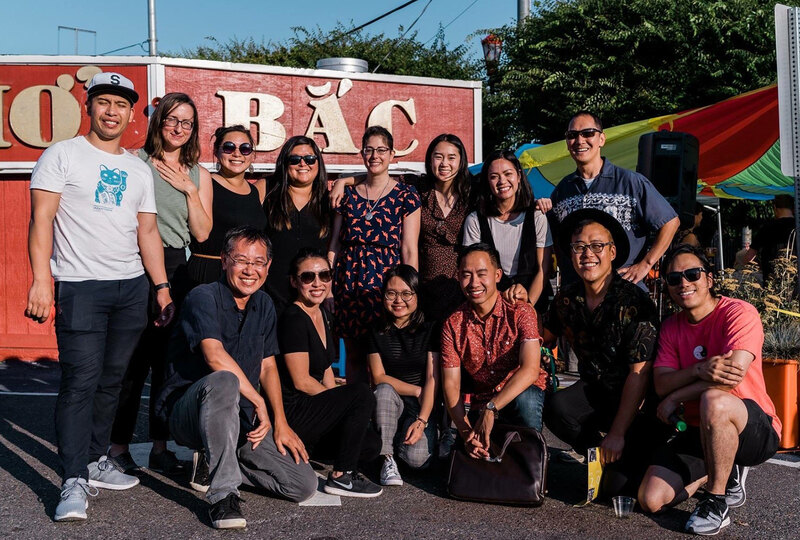 What challenge would you give emerging leaders?
I would challenge emerging leaders in our profession to do three things. First, become a leader not just in our profession, but also in society. Consider taking a more proactive role in addressing the grand challenges of our time, using your vision, knowledge, and skills that are absolutely relevant to addressing those important issues. This may mean becoming proactive in one's community, district, or city, serving on public commissions, and even running for office. Only by taking a greater leadership role can our profession have a greater impact on our society and the planet.
Second, build a network of allies and supporters. Landscape architects cannot go it alone in addressing the critical challenges of our time or even in our day-to-day work. We need to reach out to others for their support and in turn have a greater impact. At the University of Washington in Seattle, although landscape architecture is still one of the smallest programs in the university, we have outsized influence and visibility, partly because of our ability to work with others and take leadership in creating cross-disciplinary teaching and research opportunities.
Third, challenge yourself to redefine the profession. To be a leader is to see ahead of others in terms of both challenges and opportunities. The one important challenge and opportunity facing the profession is its ability to respond to the complex intersection of environmental, social, economic, and political issues facing the planet. Addressing these challenges is a chance to redefine our profession and practice in the 21st century. This is both our challenge and our opportunity.
Where do you think the profession needs to go from here?
The profession needs to scale up, reach out, and explore alternative models of practice. By scaling up, I mean not just expanding in size and numbers, which are certainly desirable, but also by projecting a higher level of relevance in relation to today's social and environmental issues and challenges. How can the profession project a new relevance in the face of pressing issues such as climate change, social inequality, and diminishing democracy? 
In terms of reaching out, the profession of landscape architecture can have a greater influence in the society if a greater proportion of the population understands and has a greater appreciation of the profession. It's also important that the demographics of the profession better reflect that of society. To accomplish this, we need to reach out, not just through better marketing and publicity but to engage more substantially and substantively at both the community level and the level of policy discussion and development that reflects greater relevance of our profession to the public.
Finally, to move the profession forward, we need to explore new and alternative models of practice, beyond the predominant modes of private work and public projects. For example, to engage at the levels of community advocacy and policy discussion, the profession needs to explore ways to organize themselves differently and to identify new areas in which their professional knowledge and skills can be put to serving the society and the public. Recently, it has been encouraging to see the emergence of new practices such as Kounkey Design Initiative and the work of my colleage Ben Spencer and his new group Traction DAR. By addressing pressing issues of health, infrastructure, and social development facing developing communities through collaboration and activism-based practices, they suggest new directions for the profession.
LAF's Perspectives interview series showcases landscape architects from diverse backgrounds discussing how they came to the profession and where they see it heading. Any opinions expressed in this interview belong solely to the author. Their inclusion in this article does not reflect endorsement by LAF.