Advocacy at the heart of practice: Studio-MLA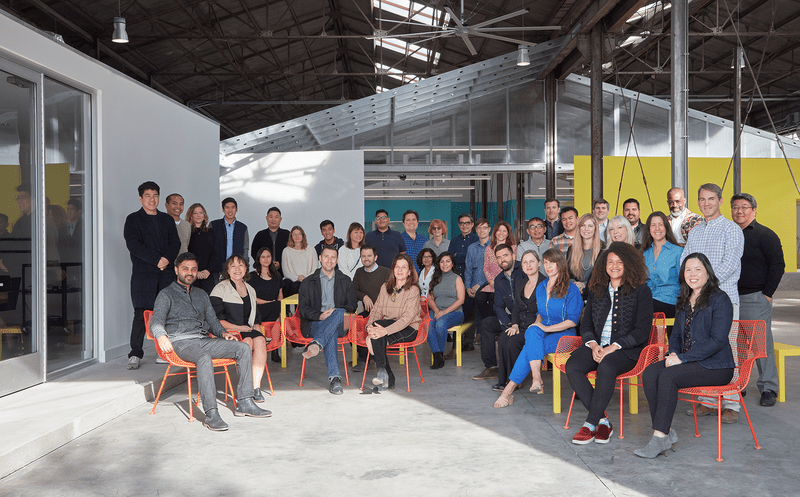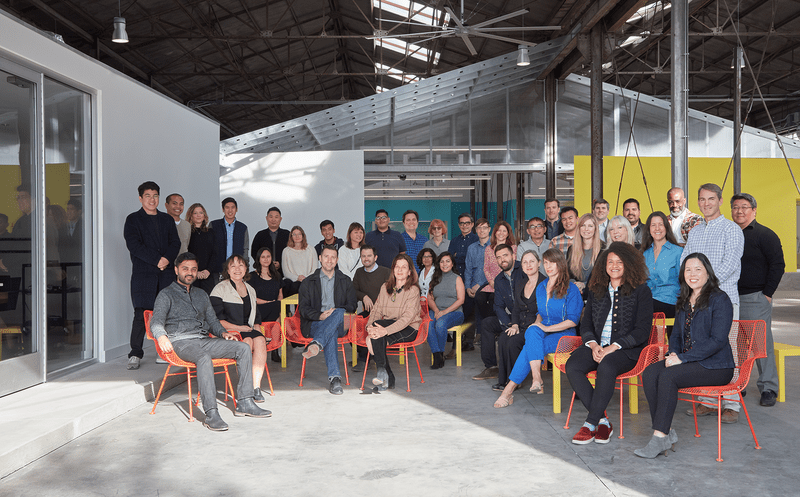 Studio-MLA is a landscape architecture firm with offices in the California cities of Los Angeles and San Francisco. The firm's team of 40 landscape architects, urban designers, community advocates, scientists, and technical experts collaborates frequently with nonprofit partners, including The Nature Conservancy and local civic institutions, to pursue research and create large-scale plans and design for resilient and equitable parks, greenways, and other developments. Mia Lehrer, founder and president of the firm, is herself widely known as an advocate for the restoration of the LA River. The ethos of advocacy and issue ownership runs deep in the firm as well. Studio-MLA empowers its employees to tackle the issues they see in their community and has incubated two nonprofits, Grown in LA and LA Más, that do just that.
Grown in LA (GiLA), whose mission focuses on urban ecology and native plant life is one of the projects that began in the offices of Studio-MLA. Kat Superfisky, a trained landscape architect and ecologist, launched GiLA during her time at the firm in response to the LA River Ecosystem Feasibility Study. Kat saw that such a large-scale project would require a larger stock of native plants than was readily available in the region. To promote the use of locally-grown native plants for the restoration of the LA River, she created GiLA, a coalition of government, nonprofit, private, and academic partners. As a member of this coalition, Studio-MLA brings expertise and resources that support the creation of new knowledge regarding how these plants respond to the changing climate and how to incorporate their use into initiatives to restore the LA River to its natural state.
The goal of LA Más, which also got its start with Studio-MLA, is to empower lower-income communities to design their own futures through policy and architecture. Working with Studio-MLA, LA Más received its first grant to design with underserved communities in Los Angeles. In addition to its design work, LA Más is a resource for knowledge, providing information about renter rights and landlord responsibilities and showcasing strategies for community-driven change. As development continues across Los Angeles, LA Más is working to ensure that the changes don't displace the people and cultures that have been in places for generations.
Beyond the GiLA coalition and nonprofit incubation, Studio-MLA engages with the public sector more directly through advocacy efforts and design exploration. Mia supports designers at the firm to reimagine their city, even without RFPs or design competitions providing financial incentive to do so. From a disused train yard to intersections of the LA River with different rights-of-way, this concept work sparks new ideas and can offer an opportunity to share design thinking with policy leaders and community members. Recognizing the need for advocacy in landscape architecture, Mia promotes her ideas and values to the people who control policy writing and decision-making. She engages with political leaders and agency heads to change not only design outcomes but to encourage those who write the rules about development to think holistically and with design innovation in mind.
The strong advocacy ethic that Mia brings to the firm is something that was instilled in her from her youth. Growing up in El Salvador, she was intimately familiar with social inequity and the impacts of environmental degradation. In her family, if you could help, you did. That mantra has carried through the rest of her life as she moved through school and career from California to the East Coast and back. When gathering community input for projects, that means not only making space for the lived experiences of stakeholders, but also sharing design thinking and educating community members about the importance of specific design features. This knowledge sharing also extends to elected officials and public agencies as the firm works to bring its clients along on the project vision while advocating for the policy and process change that could make outcomes even better. From visioning and education to incubation and advocacy, Studio-MLA takes every opportunity to place advocacy at the heart of its practice.