Africatown: Making Space for History and Culture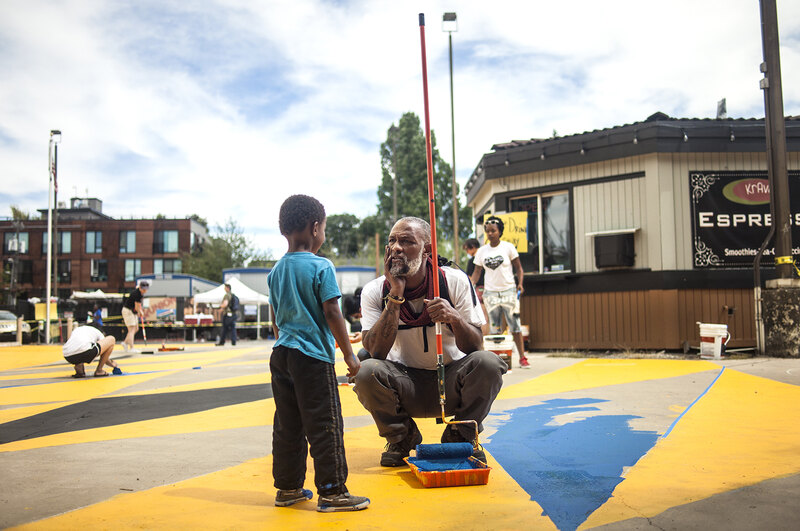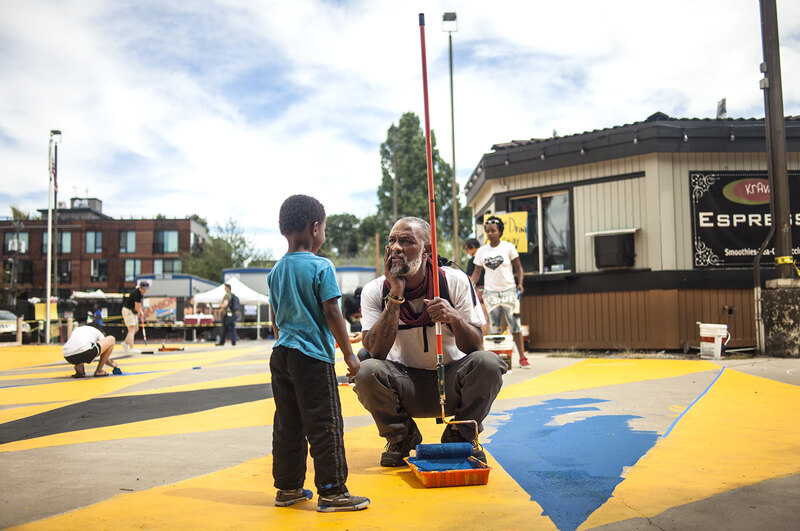 Imagine Africatown is more than a push to recognize the history of Seattle's Central District; it is a broad-reaching concept which incorporates a community land trust, a preservation and development association, and opportunities for community engagement in design. Thirty years ago, the Central District was a predominantly Black neighborhood and a hub for the African diaspora community in Seattle. Today, displacement and gentrification have led many Black families to move out of the Central District and raised fears that the neighborhood's cultural identity may soon be forgotten. Imagine Africatown asks how important places can keep their history and culture and remain accessible to the communities for whom they hold value.
The idea of Africatown could be compared to the many Chinatowns that exist across the United States. The intent is to celebrate the culture of the people whose history is so deeply tied to the neighborhood. With the name Africatown, compared to the people-less Central District title the area currently goes by,  the Africatown Preservation and Development Trust wants to explicitly associate a place with a people. To strengthen the connection between people and place, the organization creates opportunities to engage community members in design decisions, especially those who might not otherwise have access to these conversations.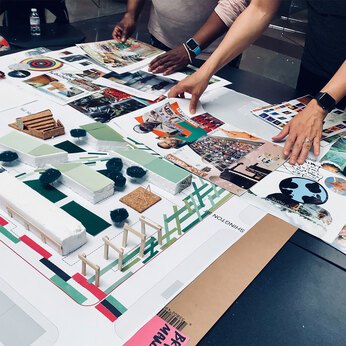 Working with neighborhood residents and other stakeholders, Sara Zewde and Azzurra Cox, both past LAF National Olmsted Scholars from the Harvard Graduate School of Design, have engaged residents in a community-driven design process to advise developers on how to respect the Central District's history and sacred spaces. For the past three years, Sara's Studio Zewde has worked with Imagine Africatown to organize and lead design ciphers. The word 'cipher' was chosen instead of charrette because, not only is charrette a foreign word, it is also interpreted by some as an elite, inaccessible process. For the historically Black neighborhood, cipher felt like a better fit. In hip hop, a cipher is a collaborative, freestyle jam session in which all are welcome to contribute their ideas and build on one another. From site visits to physical models, community members have gained new knowledge of how the design process can work for them at these ciphers.
When Azzurra moved to Seattle in 2016, she became involved with Imagine Africatown through Sara and this year took a leadership role in planning Imagine Africatown's design ciphers. The ciphers focused on specific sites the community identified as culturally important and that were likely to be developed or already under development. One cipher in particular brought the conversation to a local senior center. The cipher not only met community members where they were, but acknowledged the importance of elders in Black culture. Centered on story-telling, the outcomes of the cipher embedded memory in space and offered an important perspective for developers to consider.
Imagine Africatown has received support from a wide variety of people and organizations, from residents and developers in the Central District to Seattle's mayor and city agencies. Held in mid-July of 2018, Imagine Africatown Design Weekend highlighted this support. The event included five ciphers and celebrated the opening of Africatown Plaza at the corner of 23rd and Union with a community potluck. This temporary plaza was installed on a corner that many residents consider to be sacred space, a sort of outdoor living room for the community to gather and share experiences. Conversations with the developer that owns the block-long property led to a reimagining of the property's public space. Imagine Africatown's first design cipher was held for this space in November 2017 and highlighted for the developer the importance of street life to members of the community. Ongoing conversations guided a new vision for the development that will take cues from Africatown Plaza to define the new, permanent space. In addition to support from developers, Africatown has been lauded by Seattle's mayor Jenny Durkan who attended the opening parade and potluck along with over 300 other Seattleites.
As Black communities seek to tell their own stories and design their own spatial identities, Sara wants landscape architects to be listening and considering "how do we really tell people's stories?"