Equity and Inclusion in Practice: HR&A Advisors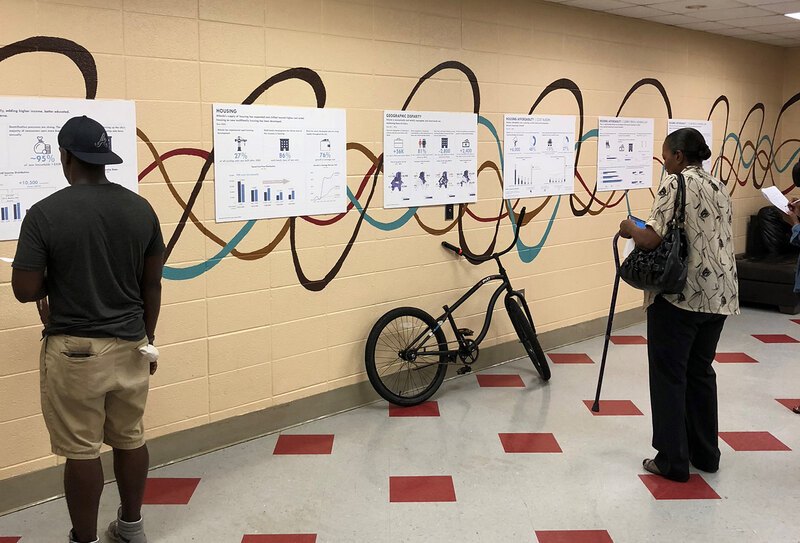 In issuing the New Landscape Declaration, the Landscape Architecture Foundation made a commitment to strengthen and diversify our global capacity as a profession and to cultivate a bold culture of inclusive leadership, activism, and advocacy within our ranks. To promote these values, LAF is showcasing ways in which design firms are demonstrating leadership on issues of diversity, equity, and inclusion. Below, we showcase the work of a firm in the allied professions, HR&A Advisors, a firm that provides real estate and economic development consulting services and often collaborates with landscape architects in its work.
While landscape architects consider how to design for inclusivity, how to bring more voices into the design process, and how to encourage equitable access, our partners in the allied professions are also striving to address diversity, equity, and inclusion in their work. HR&A Advisors is an industry-leading consulting firm that that works with public and private sector clients to provide services in real estate, economic development, and program design & implementation to build communities that work for everyone. While the firm incorporates an equity lens into all of its work, HR&A Advisors has chosen to call out the importance of these values by naming Inclusive Cities as one of its primary practice areas.
HR&A Advisors has always focused on building vibrant urban centers, but after the Great Recession, the firm found one concern coming up over and over: Who are we leaving behind? The uneven recovery after the 2008 financial meltdown brought heightened clarity to the way HR&A Advisors approached its consulting; the firm works primarily at the intersection of the public and private sectors, including partnerships with city leaders most directly tasked with plotting a path back to prosperity. Recognizing the firm's own work and the salience of equity, inclusion, and race among clients and stakeholders, HR&A Advisors made the choice to explicitly highlight its experience and expertise related to these issues. The firm formalized its commitment to creating diverse, equitable, and inclusive outcomes by creating the Inclusive Cities practice area.
Effective community engagement, of course, is an important part of planning and building inclusive communities and one of the most time- and resource-intensive parts of the process. HR&A's approach to community engagement considers not only how to get the information it needs to support good decision-making but also emphasizes a plan to support capacity-building among residents and city leaders. For example, while working with the City of Atlanta to develop its Equitable Housing Needs Assessment, the firm facilitated innovative workshops with nearly 300 residents that offered hands-on experience with selecting tools to address the city's housing affordability challenges and equity goals. To further support participant decision-making, the team created a museum-style exhibit that illustrated housing needs at the school district level and their intersection with race and household income among Atlanta's residents. The discussions that came from these workshops and from the exhibit helped to reframe the conversation about affordable housing for citizens and city workers alike.
HR&A Advisors actively recognizes that inclusivity intersects with every project. Importantly, staff at the firm are passionate about this work and bring their excitement to projects addressing affordable housing, criminal justice reform, and other pressing issues. From identifying opportunities for community development that could result from the now-confirmed closure of Rikers Island, New York City's largest jail complex, to working with the Council of Mayors to identify how to drive conversations about racial equity forward, HR&A Advisors is helping to create a healthier, more equitable and sustainable world by advancing social and economic justice.