Perspectives: Michele Montano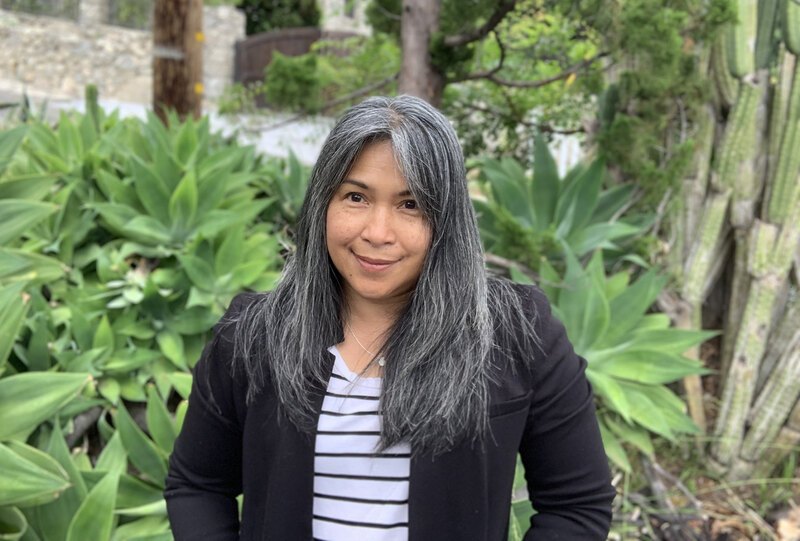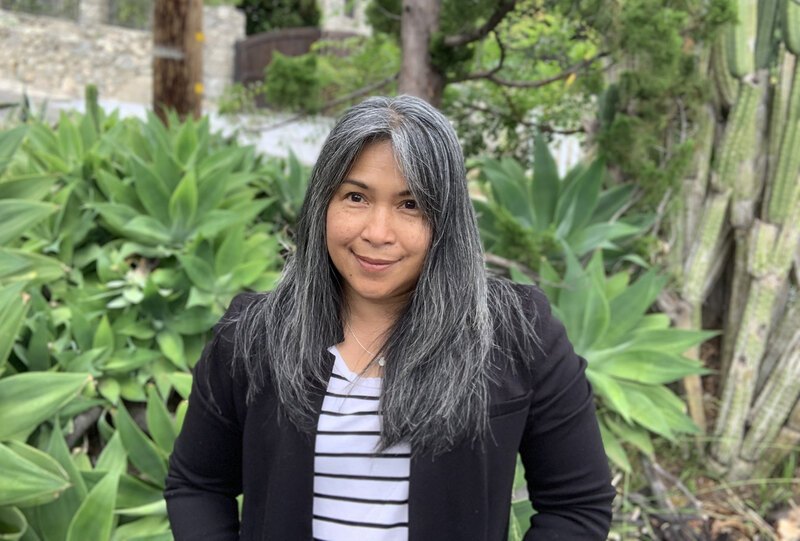 April 17, 2019
Michele Montano is a project manager at the Council for Watershed Health. She also serves on the Pasadena Water and Power's Water System and Resources Plan Advisory Board. Montano's career has focused on urban planning and community health with an emphasis on community collaboration and partnership development.
What drew you to landscape architecture?
Working in the field of landscape architecture allows me to wear a wide variety of hats, especially in my role as a Project Manager with a nonprofit. I have had the opportunity to work on a wide variety of projects which include master planning, greenways, trails, habitat restoration, school greening, low impact development (LID), and park planning and design projects where I have been lucky enough to participate in different capacities, including project manager, designer, planner, GIS analyst, and community outreach coordinator, to name a few. Not only does the flexibility of the job draw me to this career, but what I love most is my ability to directly effect positive change in a meaningful way. In my role now, I am involved with designing streets, trails, and public landscapes. This work touches people directly and affects them on a daily basis. It gives me the ability to give back to my community and makes all of the hard work worth it.
What is driving you professionally right now?
My ability to effect positive change is my driving force professionally. I have been fortunate enough to work for and with underserved communities, community-based organizations, municipalities, and school districts who are passionate about equity and changing lives for the better. I've seen the positive influence our work can have on individuals and communities, and, besides my family, this is what I live for. It makes me want to go into work every morning and keeps me looking for ways in which to build upon the amazing work my colleagues and I are doing. In Los Angeles the disparities are very clear. Visual changes in the landscapes speak volumes and bleed into the psyche of the communities. Funding to create more equity in the form of projects that address greenhouse gas reduction, transportation, and stormwater management have helped to transform the underserved landscapes of California but have also ushered in gentrification, further polarizing some of the communities I work in. Solving issues like these are what drives me and keeps me coming back for more.
What challenges is landscape architecture allowing you to address right now?
The main challenge landscape architecture is allowing me to address in my work currently is the disparity in the distribution of green space in the communities of Los Angeles County. Many of the current funding sources focus on stormwater mitigation and greenhouse gas reduction in historically underserved and "disadvantaged communities." These communities are at the center of redevelopment investment because of low-cost properties and, because of this attention, they are in the center of the gentrification debate. Many of our projects are in communities which are in the center of this issue. Finding ways to create balance, equity, and understanding between the community, local government, and development interests is one of the challenges we are currently addressing.
What challenge would you give emerging leaders?
I challenge emerging leaders to create multidisciplinary teams with unconventional project partners. I encourage them to also incorporate public outreach and inclusion as a core program element in their design process and challenge them to do so in a transparent way. I believe that by doing this we create more robust and holistic projects which are community supported. I challenge emerging leaders to look at every project as a connection to the whole, to connect their projects to the network of green spaces in the cities and communities they serve. Many times, we design a project that only speaks to itself and does not connect to anything else around it in the landscape or the community. This, in my opinion, is a missed opportunity. Each project has the ability to make a larger impact when those connections are made.
Where do you think the profession needs to go from here?
I think the landscape architecture community needs to be more inclusive. What do I mean by that, you ask? I mean that many times the focus of the publications and awards is on projects produced by firms with much larger budgets and design flexibility. The focus of landscape architecture conferences tends to be on projects that are first and foremost visually stunning and not necessarily the most impactful, practical, or feasible. The lack of representation of public projects and subject matter relating to public projects has been disappointing because public projects have the ability to make larger impacts in our communities and the landscape.
I realize that my position is quite different than most working in our field. Working in the nonprofit sector, we approach projects in a much different way than those working for design firms. Our project parameters are generally different because our work is primarily funded by grants which have very specific requirements, parameters, and procedures. As grantees, we are held accountable to the government and the communities we serve. Budgets are tight and we do not usually get to create anything flashy or expensive like our counterparts working in the private sector. Many times, I feel that we are the unsung heroes of the profession, most people never think of the design of their local parks, roads, trails, or everyday public landscapes; people just use them.
LAF's Perspectives interview series showcases landscape architects from diverse backgrounds discussing how they came to the profession and where they see it heading. Any opinions expressed in this interview belong solely to the author. Their inclusion in this article does not reflect endorsement by LAF.