LAF Fellowship Spotlight: The Time is Now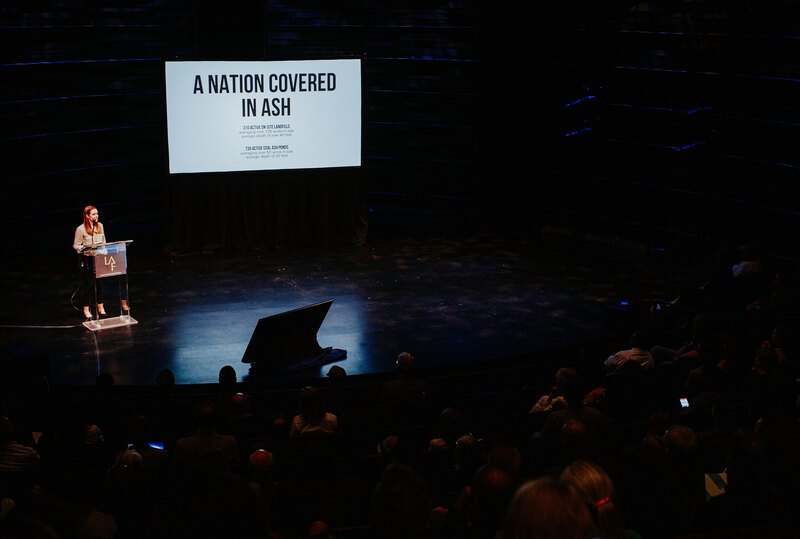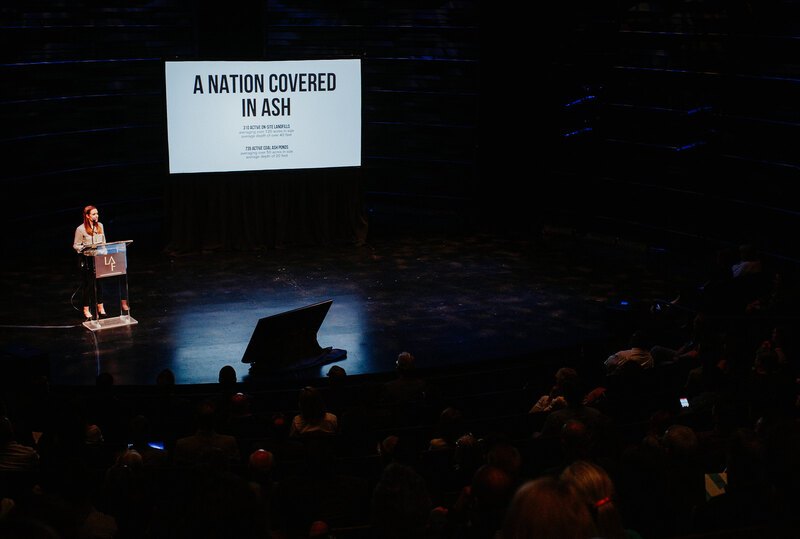 Members of the 2018-2019 cohort of the 

LAF Fellowship for Innovation and Leadership

 spent twelve months exploring their big ideas and advancing their proposed projects. On June 13, the Fellows presented the culmination of their work at LAF's 

Innovation + Leadership Symposium

 in Washington, DC. To give greater insight into the Fellowship, LAF is profiling each fellow to share more about their projects and personal journeys.
Lauren Delbridge's interest in coal ash ponds is not new – they were the subject of her Olmsted Scholars Program proposal in 2017 and earned her the recognition of undergraduate National Olmsted Scholar. Over the past year, she has continued to pursue her passion for these wastescapes. She spent her time digging deeper into the science and legislative frameworks of these sites and developing a narrative for their remediation. Now, with Hurricane Florence still fresh in the memories of those affected and recovery efforts ongoing, national news coverage of coal ash ponds has brought them to greater public consciousness.
Though her project was timely and addressed an important issue, Lauren entered the fellowship in 2018 unsure if it was the right space for her. She was just beginning her career and wondered if she should wait until she had more experience before jumping in. The support of her cohort quickly showed her that she made the right choice. They challenged her and supported her, helping her to get the most out of the experience for her project and herself. As she continues her career, Lauren now finds herself equipped with the tools she needs to lead, inspire, and spark dialogue.
For Lauren, these tools could not come at a better time. In her view, the conversation about coal ash ponds is just now beginning. She is well-positioned to be a leader in the dialogue that comes next, having spent her fellowship year immersing herself in the relevant science and building her understanding of existing policies. She even traveled to the Ruhr region of Germany to learn from their experience with the remediation of wastescapes and find what parallels could be drawn with America's coal ash ponds.
In the United States, today's legislation relating to coal ash ponds places an emphasis on engineered solutions. Through her research, Lauren is pushing back with a landscape approach, asking what these sites can become when we think beyond simply minimizing the dangers of coal ash.
You can watch Lauren's presentation from the 2019 LAF Innovation + Leadership Symposium here.