Perspectives: Kuo Guo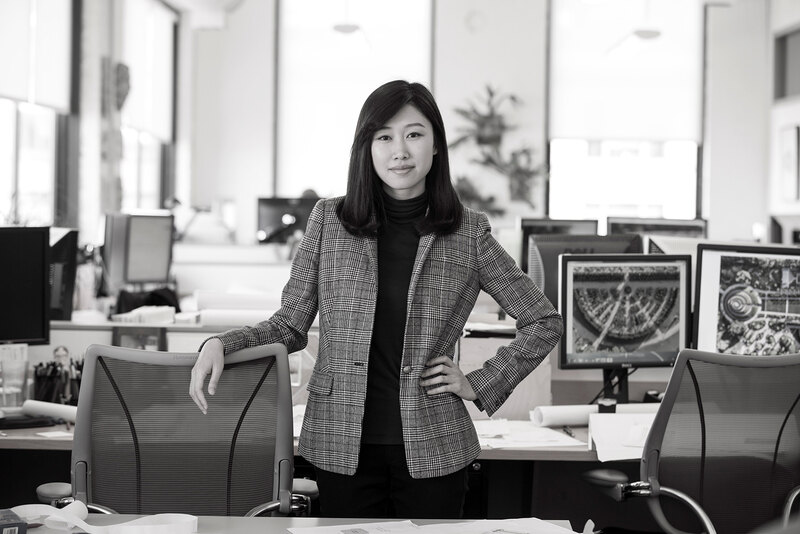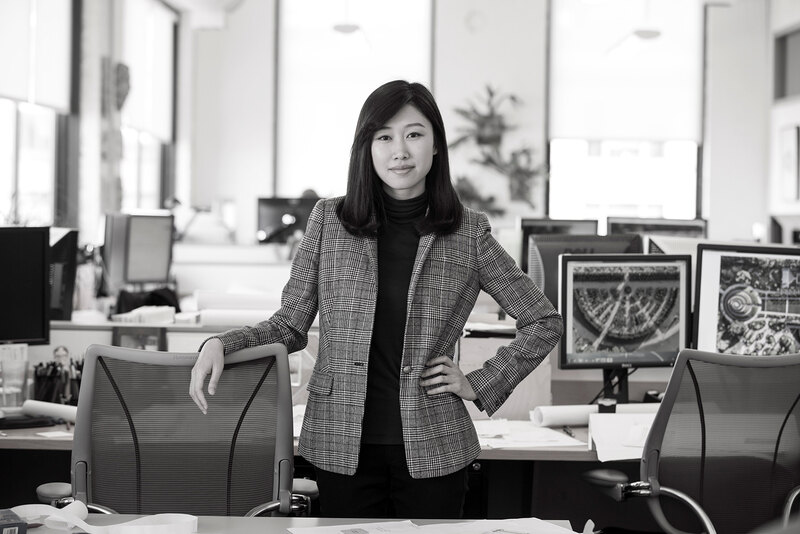 JUNE 24, 2019
Kuo Guo, PLA, ASLA, is an associate with Hoerr Schaudt Landscape Architects in Chicago where she finds joy in creating spaces for people to interact with the natural world. Raised in Beijing, she received her undergraduate degree in landscape architecture from Beijing Forest University and holds an MLA from the University of Georgia.
What drew you to landscape architecture?
When I was little growing up in Beijing, I always spent time at my grandparents' place in a suburban development. In the summer before dinner, my grandfather would take me for walks in a Chinese medicine herb garden nearby. It was a traditional-style Chinese garden with Taihu rock stacked hills and a traditional Chinese pavilion. I enjoyed it the most when it had just rained. Snails would show up on the slate stone path, and we would collect them and put them back into the planting beds. Later I learned that snails are actually bad for plants – I was not doing any favor to the gardeners. When I was older, I came to the US to study and eventually found my home in Chicago. But the memory of those summer afternoons always came back to me, and the serenity and calmness of the moment also stayed with me. This kind of moment exists in most people's lives and memories, and being a landscape architect allows me to create places where people connect with each other and connect with nature. Placemaking, the nature of a landscape architects work, drew me into this field.
What is driving you professionally right now?
The early conceptual design phase of a project is always the stage that I feel passionate about. Being able to explore the identity of a new place, helping the client to see the potential, integrating functional needs and aesthetic value, setting up schemes and frameworks that define the initial shape of a project – that is what always excites me the most. 
What challenges is landscape architecture allowing you to address right now?
Being creative is obviously not the only part of our job. Being an effective team player with other disciplines is another important component. A common challenge most landscape architects have, and one I am constantly facing, is making sure our design visions can be realized regardless of potential limits. A lot of the limits come from schedule- and budget-related constraints, which always lead to the most depressing words for designers: value engineering. Being a vocal designer not only means being protective of design ideas but also helping clients to prioritize their objectives and goals and working with other disciplines to find the most creative solution. The hardest thing is to learn the art of balance between being conscientious enough to hold on to the essence of a design idea and being flexible enough to compromise and accommodate.
What challenge would you give emerging leaders?
As designers, we spend a great amount of time in front of desks and screens. Often times we produce beautiful designs and graphics but don't have a lot of experience with how things are in the field. Lack of construction knowledge is a common shortcoming among young designers. I would ask emerging leaders to take more roles that involve learning in the field and communicating with contractors, manufacturers, and nurseries. Understanding feasibility is a vital part of making design decisions.
Where do you think the profession needs to go from here?
Thanks to advances in technology, people nowadays can have fully diverse activities without going outside at all. We as landscape architects seem to always do the very opposite of what technology leads us to do – providing genuine enjoyable outdoor environments where people can connect with each other and connect with nature. I am a strong believer in the biophilia hypothesis. I believe the further technology advances, the greater our desire for genuine outdoor experiences. This does not mean that we as a profession should sit back and relax holding on to our traditions. Our lifetime task is having an open mind and always learning.
Landscape architecture now is still a capital-driven industry. However, placemaking, in general, should promote people's health, happiness, and well-being and at the same time promote both beauty and equity. Embracing new technologies as a tool not only helps us perform more efficiently, but also brings us up to speed with other disciplines so that we can keep our voice as a profession at the table of policy-making for the welfare of the public realm.
LAF's Perspectives interview series showcases landscape architects from diverse backgrounds discussing how they came to the profession and where they see it heading. Any opinions expressed in this interview belong solely to the author. Their inclusion in this article does not reflect endorsement by LAF.