Equity and Inclusion in Practice: Stantec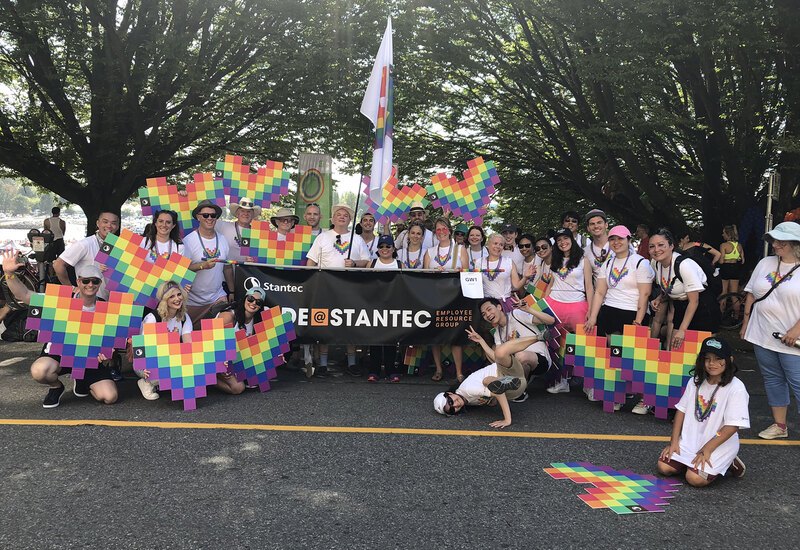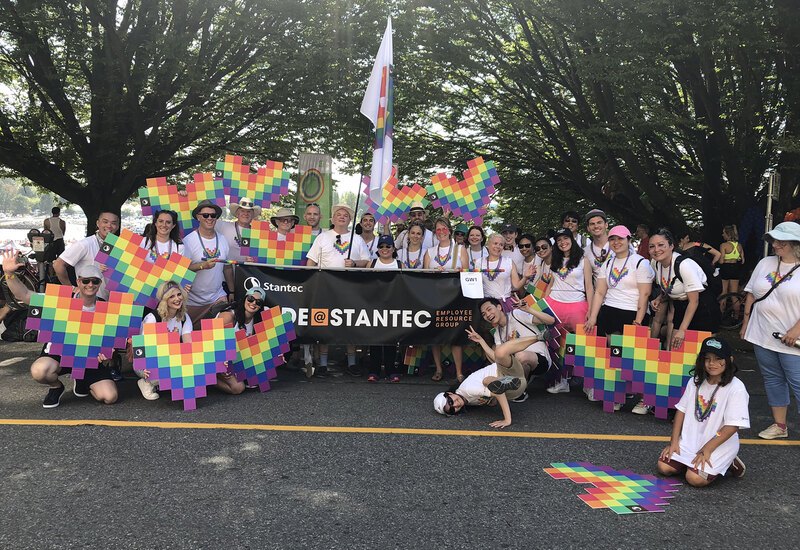 In issuing the New Landscape Declaration, the Landscape Architecture Foundation made a commitment to strengthen and diversify our global capacity as a profession and to cultivate a bold culture of inclusive leadership, activism, and advocacy within our ranks. To promote these values, LAF is showcasing ways in which design firms and the organizations that support them are demonstrating leadership on issues of diversity, equity, and inclusion. Below, we highlight how Stantec is approaching diversity and inclusion as a publicly-traded company and the impact of these efforts.
Stantec is an interdisciplinary design and consulting firm with 400 locations and 22,000 employees across the globe, including a number of landscape architects. As a publicly-traded company, Stantec's approach to diversity, equity, and inclusion is more formal than some. The concreteness of their policies and practices not only highlights their leadership in this space, but offers the opportunity for others to learn how to define and support diversity, equity, and inclusion in their own organizations.
Through its corporate sustainability report (CSR), Stantec has a history of transparency when it comes to diversity within the organization. The CSR mandates that the company shares numbers and statistics on a variety of things, including the diversity of its workforce. In fact, Stantec has always held inclusion and diversity as a priority and has included the continued fostering of a culture of inclusion in its overall diversity and inclusion strategy.
For employees, this manifests in many ways. The conscious choice to focus specifically on inclusion is based on the belief that space must be made for people to come to work as their whole selves, or the culture is not encouraging diversity. This has created a culture of honest feedback where learning is encouraged and employees are comfortable sharing their feelings. As a company that frequently experiences growth through acquisition, the welcoming environment that has been fostered has the additional benefit of smoothing transitions. Of course, growth does not only happen through recruiting and Stantec uses data on who is and is not represented among its employees to practice intentional recruiting. The company has worked to build strategic partnerships this year to connect with a more diverse candidate pool. Diversity is not just a trend, it is key to Stantec's drive to produce better and better outcomes.
Further, one executive recounted an anecdote of an individual at her office in whom she has noticed a significant change since Stantec began its employee resource groups and other inclusion efforts. This individual had always done good work, but when the company launched these resource groups, the individual, a founder of the Pride @ Stantec group, flourished. He came to work with more energy and passion. Stantec's focus on inclusion brought a new vibrancy to the individual's work, and likely the work of many more at the company. Now, the firm is turning its attention to the executive team, thinking about who is represented and where there is room to grow.
In Stantec's view, it is important that not only do their employees reflect the communities they serve but that they feel welcome to contribute their ideas and experiences in the workplace.