Perspectives: Marc Miller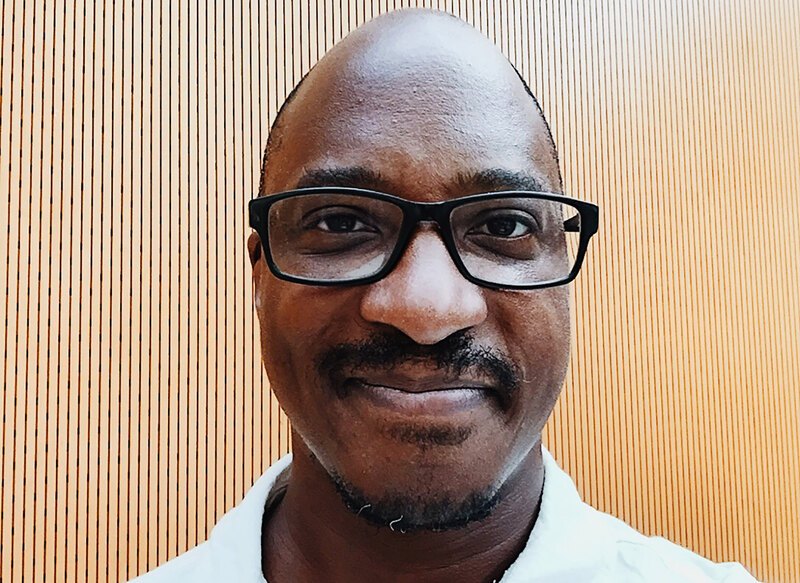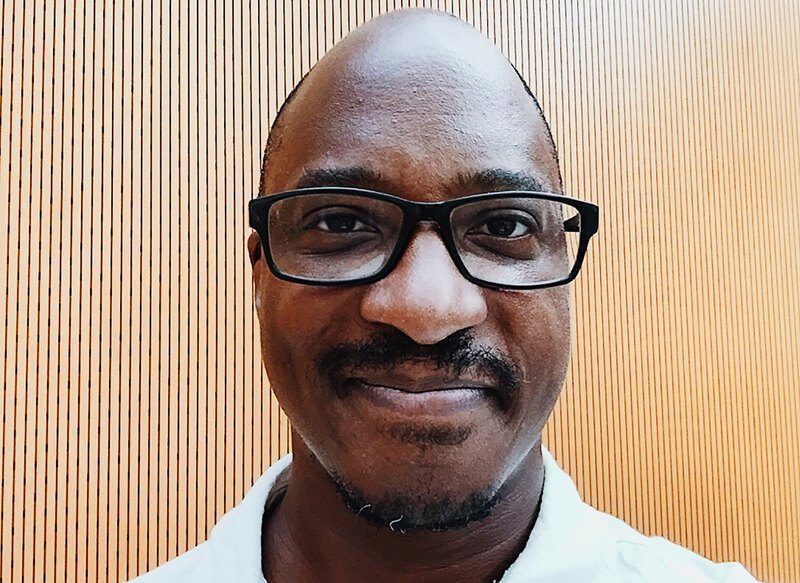 September 7, 2019
Marc Miller is an assistant professor of landscape architecture at The Pennsylvania State University where his research interests include examining how information is organized to produce designs and how information is made accessible for public decision-making. At the core of Marc's research is the idea that the discipline of landscape architecture must shift away from repeating design processes from the past toward future-facing problem-solving in order to remain relevant.
What drew you to landscape architecture?
Landscapes have always been a part of my life. My father was an artist and made images of landscapes in acrylic paint, and also etchings. As a college student at Binghamton University, I double-majored in fine arts and art history. I was in the pre-architecture program, but a significant portion of my history courses were about the politics behind Dutch landscape and portrait paintings.
It wasn't until I was in graduate school in architecture at the University of Virginia that I became familiar with landscape architecture. Students in both programs were located on the same floor and regularly interacted with one another.  My last semester, I had the opportunity to enroll in a landscape architecture studio that looked at urban and rural landscapes in North Carolina and Virginia. At that time, I was very much outside of my comfort zone but enjoyed the scales of thinking and the implicit questions about the role urbanism had in design for both locations.
After that studio, I promised myself I would get a degree in landscape architecture if I ever had the chance. After years of practice in architecture, I finally had an opportunity to enroll in the landscape architecture program at Cornell University. Then, I was very interested in nonconventional forms of mapping. My thesis was a series of illustrated maps of the Allegheny River and combined my interests in photo collage and digital drawing. It was a large area for me to process, but I learned about thinking across scales and defining boundaries. To this day, I always consider the territorial limits of the landscape that a site is located within.
What is driving you professionally right now?
I currently teach in the Department of Landscape Architecture at the Pennsylvania State University, so my primary drive is educating future practitioners. My research interests revolve around technology, informal landscapes, public audiences, and world building using images and ideas. Tied to these interests is a concern with the environmental and social changes that are projected to occur over the next 30-60 years. For example, environmental modeling can predict the impacts of climate change and determine climate analogs. Sociological research has determined that the racial make-up of the United States will change noticeably over the next thirty years. I'm interested in how these changes might impact how people make places in the future. I'm also interested in discovering what these landscapes will look like and how future leaders in the profession–especially students–will work with them.
What challenges is landscape architecture allowing you to address right now?
I am interested in how the future is imagined so it can be invented, which is a difficult task. Landscape architecture can be such a vibrant, layered profession that enables practitioners to think across spatial and temporal scales. It also allows practitioners to think across social and economic strata to consider how people use open spaces and establish territories. The combination of thinking temporally, socially, and spatially allows me to ask questions about who will be impacted, followed by how they might be served. More importantly, I am challenged to find ways to imagine and spatialize landscapes 30-60 years in the future.
What challenge would you give emerging leaders?
I would ask five actionable questions about change:
How do you relate to the canon of landscape architecture? Is the historical lineage one that reflects your cultural history and personal experiences? How would you expand history and theory to reflect a more diverse and complex future?

What are your native visual platforms, and how have you passively experienced landscape outside of the profession? How do you record landscapes? How would you incorporate "new" technologies in your image of the profession in the future?

What tools do you need to practice? Are the current ones that are "borrowed" from other professions adequate? Are you in need of new or expanded instruments to frame practice?

How do you reveal the agency of landscape architecture? It is a powerful practice that is also often too humble about playing its role in the built environment. How will you celebrate a discipline that embraces change over time as a constant working scenario?

How do you address the public and create future patrons that both respect and search for your abilities?
Where do you think the profession needs to go from here?
The commonly accepted trajectory for landscape architectural practices and the profession involves going to school, practicing, getting a license, and then practicing more needs reconsideration. Alternative methods identify and address problems traditional practices cannot. More importantly, they expand the boundaries of the profession, reflecting more extensive social and political situations.
I'm not trying to suggest that licensure should be eliminated, but I also think landscape architects should not be cornered into providing a narrow set of services. Instead, they should be setting tradition aside and looking for more practice methods to stake claims on the future. Landscape architecture has always been grounded in change and the future.
LAF's Perspectives interview series showcases landscape architects from diverse backgrounds discussing how they came to the profession and where they see it heading. Any opinions expressed in this interview belong solely to the author. Their inclusion in this article does not reflect endorsement by LAF.