New Landscape Declaration Book wins Communications Award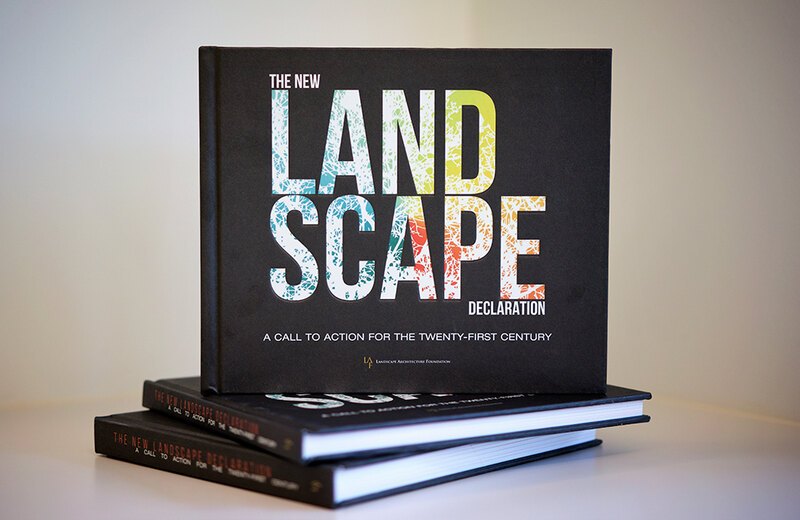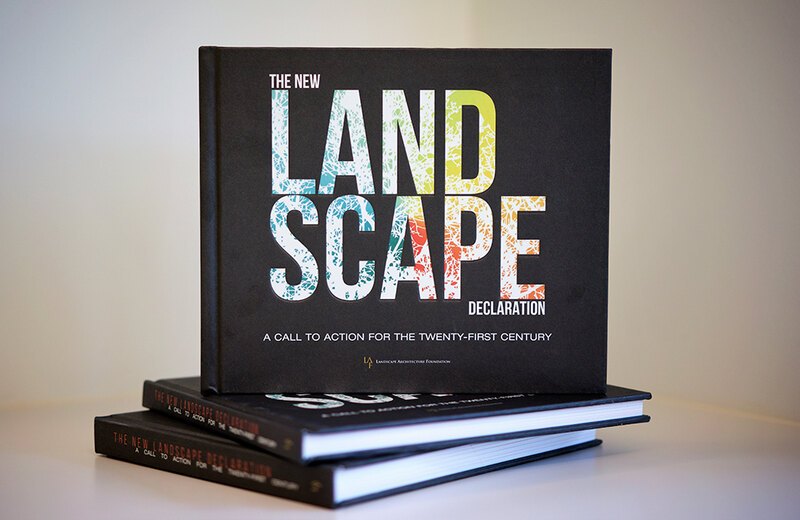 LAF's New Landscape Declaration book has won a 2019 Honor Award in Communications from the American Society of Landscape Architects (ASLA).
The New Landscape Declaration: A Call to Action for the Twenty-First Century is among the 36 winners recognized through the 2019 ASLA Professional Awards. The hardcover, 240-page book features the 32 "declarations" that were written and delivered at LAF's 2016 Summit on Landscape Architecture and the Future, along with excerpts from panel discussions and an opening essay by Richard Weller of the University of Pennsylvania Stuart Weitzman School of Design.
"For LAF, this award serves to recognize not only the book but all of the collective effort that went into producing our 2016 summit and the resulting New Landscape Declaration," said LAF CEO Barbara Deutsch, FASLA. "We were moved by the vision and passion of all those who wrote 'declarations' and participated in the discussions. Their ideas helped to set a bold course for the discipline, and we hope that their words continue to inspire others to action."
The ASLA Professional Awards are presented each year in six categories: General Design, Residential Design, Analysis & Planning, Communications, Research, and the Landmark Award. The 2019 award winners were chosen from 544 submissions. Award recipients are recognized at a ceremony during the ASLA Conference on Landscape Architecture on Monday, November 18 in San Diego, California.
The New Landscape Declaration book is available in hardcover and ebook format through online retailers, including Powell's, Indie Bound, Barnes & Noble, and Amazon. The book retails for $29.95, and bulk rates are available for orders of 6 or more. Details and sample pages can be found here.