A Winding Path to Landscape Architecture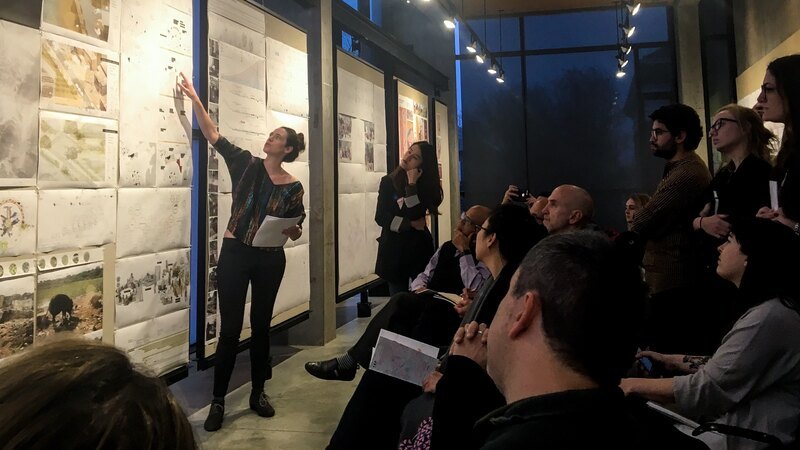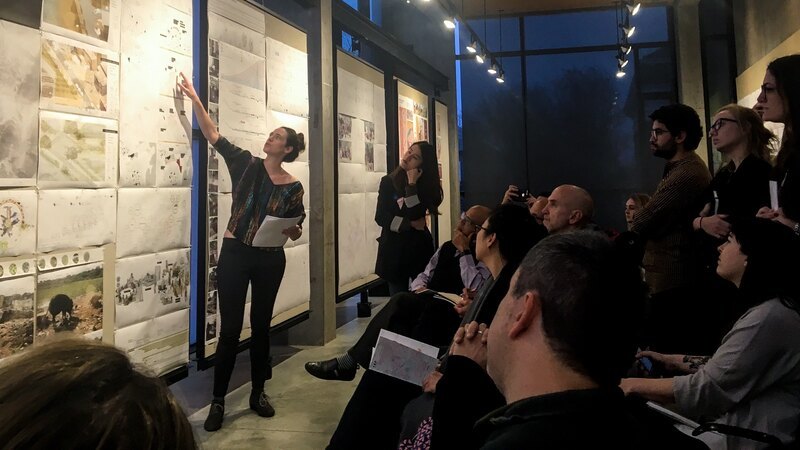 This year, the Landscape Architecture Foundation (LAF) awarded over $100,000 through 13 different scholarships and fellowships. The largest of these is the LAF Honor Scholarship in Memory of Joe Lalli, FASLA, which was established by Joe's wife Jeanne in 2016.
After a demanding application process, a critical jury deliberation, and some good old fashioned phone tag with Jeanne Lalli, Gaëlle Gourmelon received the news that she had been selected as the 2020 recipient of the LAF Honor Scholarship in Memory of Joe Lalli, FASLA. "She shared the great news with me, congratulated me, and told me that she thought Joe and I would have enjoyed getting to know each other. It was an amazing compliment."
Gaëlle's path toward landscape architecture, much like the rest of her life, has been anything but conventional. Born in France, Gaëlle later immigrated with her family to Mexico, where she spent the better part of her childhood. Later, the Gourmelons packed up again to live in the United States—Alabama, to be specific. Each of these distinct settings contributed to Gaëlle's appreciation of place, botany, and craft. "Having ties with France meant that the gardens of Versailles and Vaux-le-Vicomte were normal family outings. Growing up in Mexico gave me a deep respect for vernacular and local knowledge, as well as for history and symbolism. Alabama inspired an absolute love for the lush, squirming outdoors where frogs, lizards, beetles, opossums, and every creature imaginable was right in our back yard."
These disparate influences combined to act as an anchor for Gaëlle's intellectual curiosity. Rather than embarking on a linear journey toward one particular school of thought, Gaëlle has taken in a variety of seemingly distinct teachings and practices. She earned her undergraduate degree in biology and fondly recalls the field research she conducted involving predictive models for the sex ratio of sea turtles. Later, as a scientist-who-wanted-to-help-people, Gaëlle considered becoming a doctor. But she soon found public health more alluring for its emphasis on improving health upstream as opposed to treating diseases after they've manifested.
While earning her public health degree, Gaëlle increasingly pondered the impacts of biophilia, physical activity, and a sense of connection on people's well-being. Though she had not yet discovered the profession of landscape architecture, she was cultivating her understanding of what she refers to as "hidden systems," which often take the form of structural insights hidden in plain sight that dictate larger connections. According to Gaëlle this usually entails looking inward, rather than out — asking not what's out there, but what's right here under my own two feet? (Literally. Gaëlle cites Stuff Matters: Exploring the Marvelous Materials That Shape Our Man-Made World by Mark Miodownikas as a fascinating read that forever changed her understanding of concrete.)
This love for hidden systems makes itself known throughout Gaëlle's endeavors. During her studies, she conceived and implemented "The Corner Herboretum," a temporary installation that mapped out spontaneous weeds and other vegetation throughout her college neighborhood. "There is a system of life and change that we often ignore. I wanted to showcase the plants that we overlook every day, the spaces we barely notice."
Later, under a fellowship hosted by the US Environmental Protection Agency, Gaëlle honed her outreach and communication skills before joining the Worldwatch Institute, a DC-based nonprofit, as Communications Director. In that capacity, she tracked global trends and energy transitions to advocate for sustainable solutions.
It was purely by chance as she was exploring the next steps in her career that she came across landscape architecture. The prospect of beginning this new discipline immediately intrigued Gaëlle, who sought out local practitioners for information and insight. The connections she made among an extended network of landscape architects offered an early promise that Gaëlle had found what she was looking for. "I enjoyed communications, design, art, plants, people, animals, materials, places — and there was a profession that combined all of these things!"
She returned to school in the fall of 2017 and began the Master of Landscape Architecture program at the University of Virginia. As part of her studies, Gaëlle traveled to New Delhi and Jaipur, India to examine planned and unplanned social fabrics that shape urban space. In her final semester, she channeled her attention to the extraordinary within the ordinary by showcasing local construction knowledge through a unique architectural structure in northern Peru.
Gaëlle shares that winning the LAF Honor Scholarship in Memory of Joe Lalli, FASLA offers her the relief of knowing she'll be able to begin her career with a mind towards the projects that drive her passions. She confesses that the pressure of finding work solely to pay off student debt posed a real concern. The $20,000 she received provides Gaëlle with more flexibility to be deliberate about the work she pursues, which she hopes will be place-specific and nearby so that she can truly be a part of the community.
Upon learning she had won, Gaëlle found herself temporarily stunned. "But when I hung up the phone, I couldn't stop smiling. A wave of joy and relief and gratitude swept over me… I greatly appreciate the support that Jeanne Lalli and LAF have given me to make sure that my career starts on the right foot."