Called to Connect People and Ecologies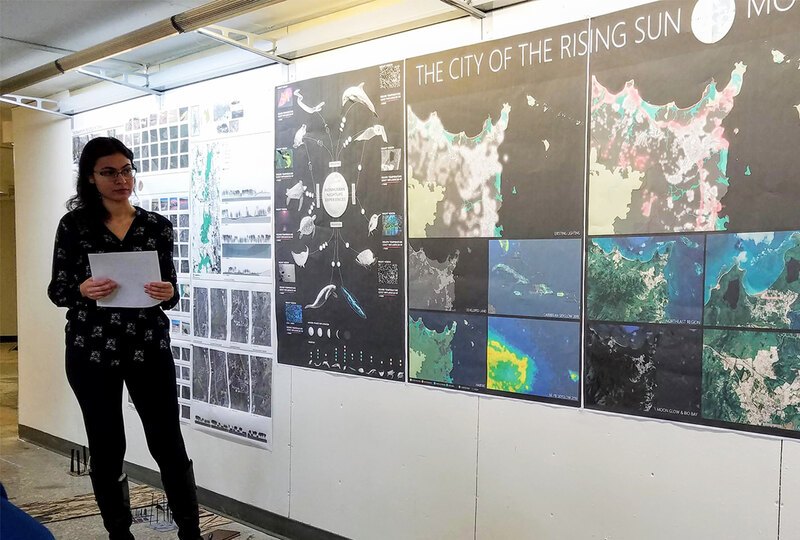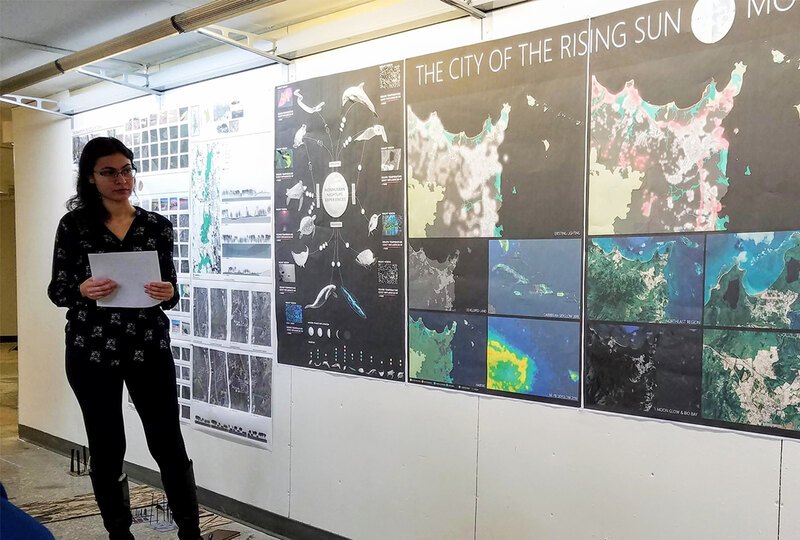 This year, the Landscape Architecture Foundation (LAF) awarded over $100,000 through 13 different scholarships and fellowships. Natalie Galarza is this year's winner of the $10,000 LAF Honor Scholarship for Inclusive Community Design and the $5,000 ASLA-NY Designing for the Public Realm Scholarship, standing out among applicants for two separate juries.
Natalie Galarza blends the lenses of landscape architecture and environmental policy. In the past, Natalie has worked on advancing energy efficiency codes in New York City buildings and participated in multiple initiatives to increase urban street tree canopy. Currently, Natalie is exploring the potential for a scaling-up of community solar microgrids in Puerto Rico. She believes that landscape architecture will increasingly contribute to high-level decision-making as planners and officials confront the realities of a rapidly changing climate.
Natalie earned her undergraduate degree in environmental policy. She first learned about landscape architecture during a course on environmental design and was so enamored that she considered changing schools to enroll in a Bachelor of Landscape Architecture program. Ultimately, Natalie decided to stick with her original degree but went on to pursue a Master of Landscape Architecture (MLA) at the City College of New York's Spitzer School of Architecture. Natalie's commitment to weaving together policy and design to foster community resiliency made her a standout candidate for this year's award.
"It was definitely a surreal moment that I'll never forget!" said Natalie, who had just finished a 4-hour thesis review when she received the news that the jury had selected her to receive the LAF Honor Scholarship for Inclusive Community Design. Excitement trumped exhaustion and she rushed to tell her parents the news.
Through her work, Natalie hopes to broaden the role landscape architects play in addressing modern challenges. "The systems-based approach of landscape architecture allows for a more holistic perspective on a range of issues, but especially those relating to climate change. I think the way we're trained to design landscapes can easily be translated to designing policies and initiatives with a more nuanced tone."
Relying on sunlight inherently limits the amount of energy that solar-powered grids can supply. Given this reality, a broader shift to solar energy would require a decrease in current demand. Nighttime lighting is part of the equation on the demand side, and much of this could be considered unnecessary "light pollution", which not only wastes energy but also disrupts ecosystems, hinders astronomy, and causes adverse health effects. Natalie's proposal aims to identify the specific sites and use cases where light pollution occurs, which will allow policymakers to enact remediation measures and reduce overall consumption.
Natalie based her policy approach on an existing light pollution code from 2008 and introduced an ecological perspective by looking to nonhuman species as a lens for lighting needs. For example, she examined a red-light retrofit installed at some of Puerto Rico's turtle hatchling beaches to note its successes and gage opportunities for more dramatic lighting changes. In her work to promote solar energy, Natalie leaves no stone unturned, factoring in the risk of fallen trees during a storm event, loss of power during Puerto Rico's frequent blackouts, buffering light to create and respect animal habitats, and protecting communities from storm surges and flooding. "This method allows me to connect energy, light pollution, multispecies justice, and eco-tourism in an attempt to empower communities with energy and economic independence."
Coincidentally, Natalie also qualified for and won the ASLA-NY Designing for the Public Realm scholarship, which supports future leaders who will strive to make living in urban environments healthier and more enjoyable. Admittedly surprised to have won both awards, Natalie states that the inherent connection between the two became apparent almost immediately. "During my MLA program, I focused on the public realm. Many of our studios examined how to advance environmental justice in underserved communities within New York's five boroughs. Early on, I was interested in environmental nonprofit and public agency work because I saw the potential for impact. I always thought my calling would be within these sectors—specifically, connecting people to their local environment and ecologies."
The COVID-19 pandemic introduced varied challenges throughout the globe. In Natalie's case, it meant halting progress on her project in Puerto Rico, where she happened to be visiting the weekend before lockdown took effect. As a result, many meetings disappeared from her calendar and she lost momentum gained with local groups. But once she overcame the initial shock she set to work reinvigorating those relationships online while also taking advantage of the cultural and technical expertise within New York's Puerto Rican and Caribbean populations.
Despite the interruption, Natalie remains motivated. "A question I always come back to is: how can I normalize the intersection between community-scale design and ecological issues? Landscape architects have been charged to address social, cultural, and ecological conditions simultaneously, yet society continues to place these conditions at odds." She hopes to help break down those barriers by working with others who see the value of celebrating the ways humans interact with the larger ecological and planetary communities they exist within.