Perspectives: Jenn Low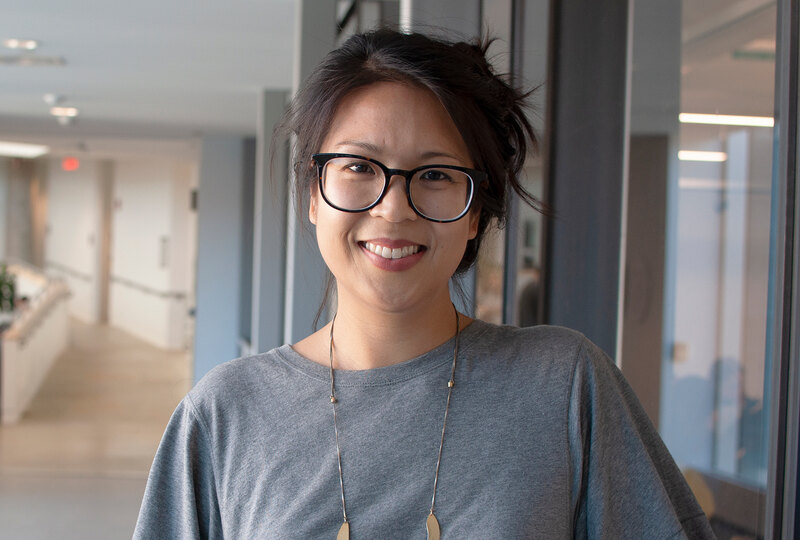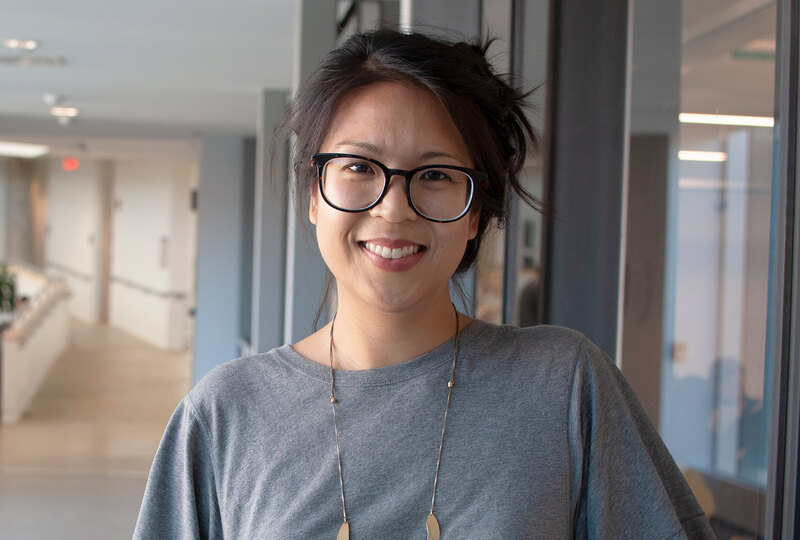 August 24, 2020
Jenn Low has over 12 years of experience as a practicing landscape architect. She recently earned an MDes in Integrative Design degree at the University of Michigan's Stamps School of Art and Design and is currently putting her talents to work in new and non-traditional ways at two nonprofits, the 1882 Foundation and The Urban Studio. Her renewed appreciation for her Chinese American heritage has compelled her to shift the focus of her work toward lending form to overlooked historical and cultural narratives.
What drew you to landscape architecture?
My path to landscape architecture was influenced by the places where I grew up and the professions that I was exposed to over that time. While I grew up around spectacular landscapes in the Pacific Northwest, my childhood was primarily suburban and urban. My strongest memories of place come from Seattle's International District, where we spent our weekends grabbing lunch and buying groceries we couldn't find in the suburbs, and from our 3-hour drives to Chinatown and Richmond in Vancouver, B.C., where we visited my extended family every few months. It's taken me a long time to explain what I experienced then, which was noticing how much more comfortable my parents were during our weekend trips. While we had a few neighbors that my parents spent some of their social time with, they didn't engage in public life like they did when we were out and about in Seattle's International District or Vancouver's Chinatown – talking with and engaging acquaintances, business owners, and passersby on the street. They were different people in these different spaces. My reflection on these experiences sparked my curiosity about place. At age 19 I learned that landscape architecture existed by scanning a course catalog to find something adjacent to architecture. My mom was a seamstress by trade and painted and drew as hobbies. My dad is a retired civil engineer. It's not surprising how I fused my interests and influences toward a career in landscape architecture.
What is driving you professionally right now?
Working at the intersection of design and public history as a means to increase the visibility of the people that go unseen and unheard by the forces of gentrification. I'm working on a series of interconnected projects that aim to amplify the voices and perspectives of Washington, D.C.'s Chinatown with the 1882 Foundation, a civil rights organization that works on projects, programs, and curriculum that tells the story of the continued significance of the 1882 Chinese Exclusion Act. It was the first law that banned immigration based on race and lasted 61 years.
My exposure to Asian American studies came late in my life, so the space I found at the 1882 Foundation has been really important in providing me with a space to reflect on my own identity as a second-generation Chinese American woman – to better understand my role, perspective, and positionality when it comes to being a designer with an explicit mission toward issues of social and environmental justice. Storytelling has evolved to be a central part of my work. It's a tool to confront issues of white supremacy in the built environment. Whiteness has taken a powerful hold of narratives and education about place and, as a result, has rendered BIPOC narratives invisible. Contributing to work that enables us to control our own narrative and to make tangible the complexity of lived experience in place is integral to my work now.
What challenges is landscape architecture allowing you to address right now?
The ability to work at different scales has been the most valuable part of my landscape architecture design education. I'm now exercising those skills outside of traditional design practice. My previous 12 years as a practicing landscape architect, constantly toggling between scales, has helped me translate that skill to help build organizational capacity at the 1882 Foundation. There I'm working on projects that amplify the social and cultural histories of Washington, D.C.'s Chinatown. For decades, these histories have been overshadowed by gentrification. These research-based projects are important communications and community organizing exercises. We're exploring how public dissemination and participation in this work can lead to larger strategic planning efforts toward place-keeping initiatives and projects in the neighborhood.
I also work with The Urban Studio, a design organization with an emphasis on advancing design education and awareness with youth and communities of color. At The Urban Studio, we are constantly toggling between examining our organizational goals and core values, then zooming in to the finer-grained details of executing those goals and values through our project work, program development, and communications strategies.
What challenge would you give emerging leaders?
Find spaces of co-learning. Surround yourself with people that you can both learn from and that can learn from you. It should always be a two-way street. You need opportunities for growth, but you also need opportunities to exercise your voice and your value add to the world, so find the people and spaces that invite you to do that early and often. 
Where do you think the profession needs to go from here?
I'd like to see us redesign the design process. While we live in a world that is increasingly more complex, our design processes have not evolved to adapt to and address this complexity. Over my time in landscape architecture, the profession has contributed a substantial body of built work. However, growing inequity through gentrification processes and environmental racism continues to deepen and perpetuate harm. As such, I feel a critical need to interrogate all aspects of our existing processes. I hope to see new sets of questions and a new vocabulary emerge from both design education and practice. Also, we don't have to start from scratch. There are other designers (service design, in particular) that are developing methodologies to analyze and redesign the process itself. Although this work requires translation and a closer look at its appropriate application to landscape architecture, I see its potential in helping to reveal and address the gaps in our process so we can address issues in the built environment that actually align with our vision for a more just and resilient future.
---
LAF's Perspectives interview series showcases landscape architects from diverse backgrounds discussing how they came to the profession and where they see it heading. Any opinions expressed in this interview belong solely to the author. Their inclusion in this article does not reflect endorsement by LAF.