Six Selected for 2021-2022 LAF Fellowship for Innovation and Leadership
The Landscape Architecture Foundation (LAF) is delighted to introduce the 2021-2022 cohort of the LAF Fellowship for Innovation and Leadership. This visionary and transformative program is entering its fifth year thanks to the support of the LAF: 50 & Forward Campaign donors. Each of the selected participants, four LAF Fellows and two LAF Olmsted Scholars, will engage in a yearlong journey to develop their leadership capacity and advance ideas that have the potential to create positive and profound change in the profession, the environment, and humanity.
The LAF Fellows will each receive a $25,000 award and dedicate 12 weeks of time over the course of the coming year to pursuing their proposed project. Participating LAF Olmsted Scholars will receive a $5,000 award to further their own ideas in preparation for future fellowship, partnership, or funding opportunities. The fellowship consists of this project work, supported by facilitated discussions, critiques, mentorship, and explorations of transformational leadership that occur during three 3-day residencies. The 2021-2022 Fellowship year will commence in late spring and conclude in Spring 2022 with a final symposium to showcase completed work.
LAF is proud to make this investment in the people and ideas that will drive the future of landscape architecture, and we look forward to working with the cohort as they tackle important challenges and issues.
MEET THE 2021-2022 FELLOWS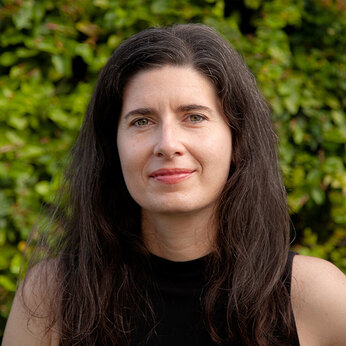 Linda Chamorro, Assistant Professor, Florida International University; Founder, 5m Studio, Miami, Florida
LLAMA: A Call to Connect Latinx Designers and Collaborators to Amplify Their Voices Across the Americas
Landscape as defined by the discipline of landscape architecture is rooted in a European understanding of human relationship, design, planning, and land stewardship. However, across the Americas, an understanding and relationship with tierra (earth) is ancient, multifaceted, and rooted in a different set of values. LLAMA is a grassroots colectivo that challenges problematic hierarchies in our practice and seeks to establish horizontal leadership in the discipline. It aims to connect Latinx designers, students, educators, and collaborators across North, South, and Central America, the Caribbean, and beyond to uplift and address shared gaps in histories, heritage, and landscapes.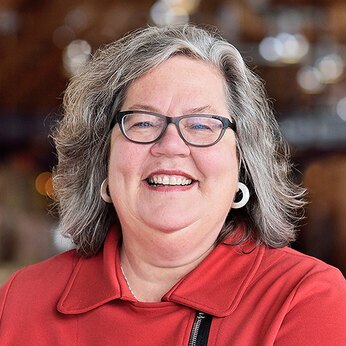 Deb Guenther, Partner, Mithun, Seattle, Washington
Return to Community: Building Practice and Advocacy for Community Wealth Building
As the wealth gap expands, alternative systems of closed-loop community wealth building are emerging. These strategies center community-based organizations and can include building long-term relationships between designers and communities. Through a rigorous process of inquiry, this project seeks to develop recommendations that can grow and direct advocacy for the catalysts supporting closed-loop community wealth building as an anti-displacement strategy; increase landscape architecture's relationship with the social justice community; make plain the relevance of practice for new generations seeking meaningful work; and reshape our collective expectations of the reciprocal value between lived experience and design-thinking.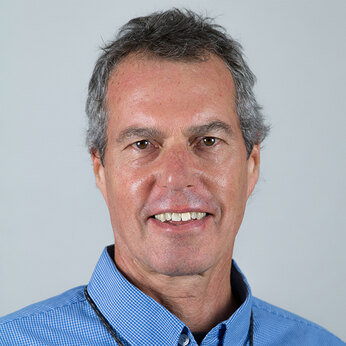 James A. LaGro Jr., Professor, University of Wisconsin-Madison, Madison, Wisconsin
Advancing the Science of Landscape Architecture
Expectations in higher education for research and scholarship have steadily increased as university administrators face growing pressures to augment revenue streams, boost rankings, and expand their institution's impacts on pressing societal challenges. This project surveys the small but growing number of landscape architects in North America who have earned doctoral degrees. Findings are anticipated to inform revisions to research methods requirements for MLA program accreditation, spur professional development programs to increase the research capacities of faculties, and expand opportunities for doctoral education and mentoring in landscape architecture.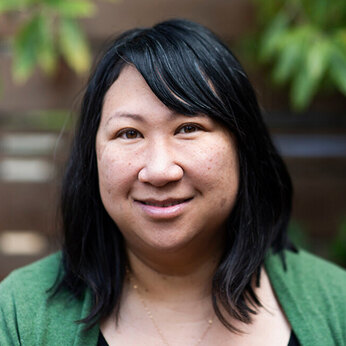 N. Claire Napawan, Associate Professor University of California, Davis, Davis, California
Diversity by Design: Addressing Diversity and Inclusion in Landscape Architecture Curriculum and Pedagogy
To help ensure the landscape architecture profession remains relevant to the diverse public it serves, this project seeks to address the need for greater diversity within the profession through an examination of current introductory landscape architecture theory and design. Goals include an assessment of representations of diverse and inclusive narratives and an acknowledgment of the profession's role in addressing racial and social equity. The resources developed from this research would inform new texts, influence future accreditation standards, better reflect the US' cultural diversity, and increase the accessibility of the profession to under-represented racial and ethnic minorities.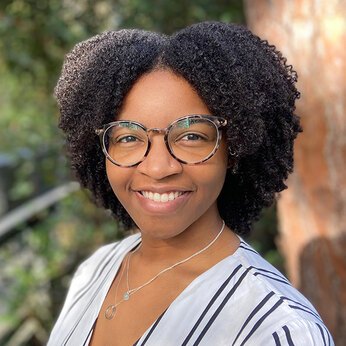 Olivia Bussey (2019 Olmsted Scholar), Landscape Designer, Curtis + Rogers Design Studio, Miami, Florida
Cyclical Arrest: Breaking the Cycle of Recidivism
The US prison system is a revolving door of criminal action and reaction. This project explores how landscape architecture can play a role in breaking the cycle of recidivism, using design to create supportive, post-incarceration networks that reduce the tendency towards reoffending. The overarching strategies look at repurposing vacant structures and land to include revitalization proposals that feed into cities' climate action plans and the triple-bottom line of sustainability. The proposal aims to determine guidelines that will empower designers to establish connections between recently-released (or, rather, newly-integrated) citizens and available services, foster a sense of place, and build bonds with the surrounding community.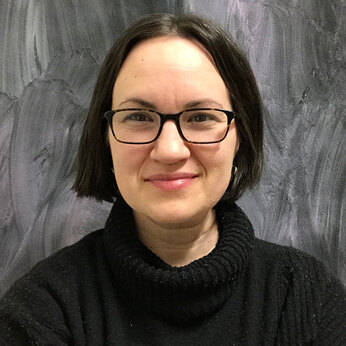 Ellen Oettinger White (2016 National Olmsted Scholar Finalist), PhD Candidate, Rutgers, The State University of New Jersey, New Brunswick, New Jersey
Roadsides, the Public Good, and the Nature of Power in Landscape Architecture
This project examines the nature of power in landscape architecture — where it is derived, how it is used, and how it can perpetuate or challenge systemic inequalities. Research will focus on landscape architects within state highway agencies where, historically, landscape architects have exercised significant power in this setting. Today, however, that power has dwindled and varies from state to state, posing far-reaching social, environmental, and cultural effects on the nation's ubiquitous roadside landscapes. Given the ongoing reckoning within the discipline and the centering of discourse from Black and Brown communities, developing a framework for the theory of power within landscape architecture can help align the field with ideas from critical race theory, indigenism, and others.
Thank you to our Jurors
Roberto Rovira, Vice President of Leadership, LAF Board of Directors / Chair of Landscape Architecture + Environmental and Urban Design, Florida International University
Brian Jencek, Director of Global Planning Practice, HOK
Elizabeth Kennedy, Founder and Principal, EKLA, PLLC
Justin Garret Moore, Program Officer, Mellon Foundation
Alpa Nawre, LAF Fellowship for Innovation and Leadership Alumnus / Assistant Professor of Landscape Architecture, University of Florida / Executive Director, Critical Places
Lucinda Sanders, Lead Facilitator, LAF Fellowship for Innovation and Leadership / CEO and Partner, OLIN
McKenzie Wilhelm, Senior Designer, MKSK
Andrew Zientek, Owner, A/Z Landscape Architecture      
You can view all current and past LAF Fellows, abstracts of their projects, and links to their final presentations here.