Perspectives: Nahal Sohbati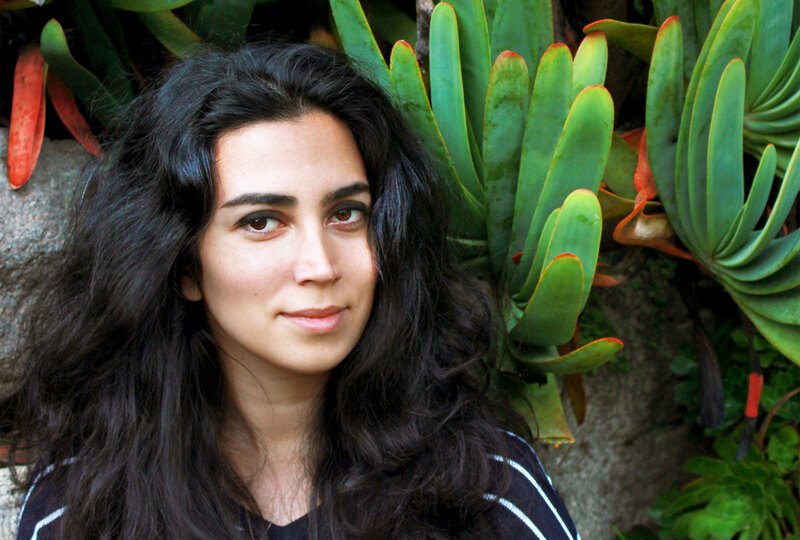 MAY 25, 2021

Nahal Sohbati is a landscape designer and a co-founder of Topophyla. After earning her bachelor's degree in interior architecture, Nahal developed a passion for public open spaces with high social impact, which led her to pursue a master's in landscape architecture. Nahal strongly believes that design is an advocacy tool to change "what is" into "what could be." Since her award-winning community service project, Ridge Lane, Nahal has made it her goal to contribute design services that connect communities to their environment.
What drew you to landscape architecture?
My passion for art and design goes back to my childhood years in Iran. Iran is a country of spectacular natural landscapes, magnificent architecture, symbolic poetry, and cultural diversity. Being exposed to such beauty at a young age is one of the reasons I became obsessed with art and design. I received my bachelors in Interior Architecture in Dubai, where I gained new skills to understand and express myself creatively. I learned how subjective art is and how to appreciate the many forms it can take through different cultures.
During my studies I was intrigued by the subject matter of biophilic design and found joy in incorporating natural elements in my designs. Every day I came closer to the conclusion that design is more than just a tool to make spaces more aesthetically pleasing, but instead an advocacy tool to transform lives through analysis, science, and an understanding of nature, landing me directly at the field of landscape architecture.
What is driving you professionally right now?
For me, with every project, there is an opportunity to learn and reflect. Whether it is a small residential garden or a large habitat restoration project, there is unlimited complexity to each site. As designers, we all enjoy finding these opportunities and constraints, studying them, and responding to them in a positive and artful way. My focus these days is to make this process more tangible, relatable, and informative to clients and stakeholders. I strongly believe "With knowing comes caring; with caring comes change."
By making the process more transparent, we empower those impacted to become engaged in all phases of the project – from visioning to implementation, as well as giving them a sense of pride and inclusion into the landscape. The premise of this effort is to form a meaningful relationship between communities and their environments through a shared experience that promotes neighborhood identity, empowerment, and civic participation.
What challenges is landscape architecture allowing you to address right now?
The pandemic is a catalyst for many changes. Just like how, in our bodies, COVID targets the weak points, it has exposed many failings in our education, healthcare, and economy that need to be addressed. Topophyla had the privilege to be involved in a large, multidisciplinary master plan charrette to reimagine State Street of Santa Barbara in the next 100 years and provide guidelines for a more pedestrian-friendly, affordable, and resilient downtown. Another project we are working on is allowing us to explore the future of retail. The pandemic was the crushing blow to the brick-and-mortar retail industry, which has been on the decline for some time. As part of a larger team, we are working on a project that aims to redefine the future of the retail industry and find ways to turn our retail experience into a more humane, long-lasting experience rather than pure consumerism.
What challenge would you give emerging leaders?
Embrace your authentic self and actively project your experiences, culture, and voice into your practice. As Mark Rios says, "to have diverse stories, we need diverse storytellers."
Where do you think the profession needs to go from here?
Landscape architecture has an obvious issue with minority representation in the field. As a profession, we must actively continue to work to improve this. Whether it be outreach to underserved communities, community service, or scholarships, we need to do better.
I also believe that landscape architects need to pursue public office at various levels. We need politicians that are educated in the functions and importance of the natural world and who know how things get done. Landscape architects are just that. We are constantly pushing a green agenda, but without more representation these agendas will hardly move.
---
LAF's Perspectives interview series showcases landscape architects from diverse backgrounds discussing how they came to the profession and where they see it heading. Any opinions expressed in this interview belong solely to the author. Their inclusion in this article does not reflect endorsement by LAF.