LAF Fellowship Spotlight: Reimagining Water in the Bogotá Savanna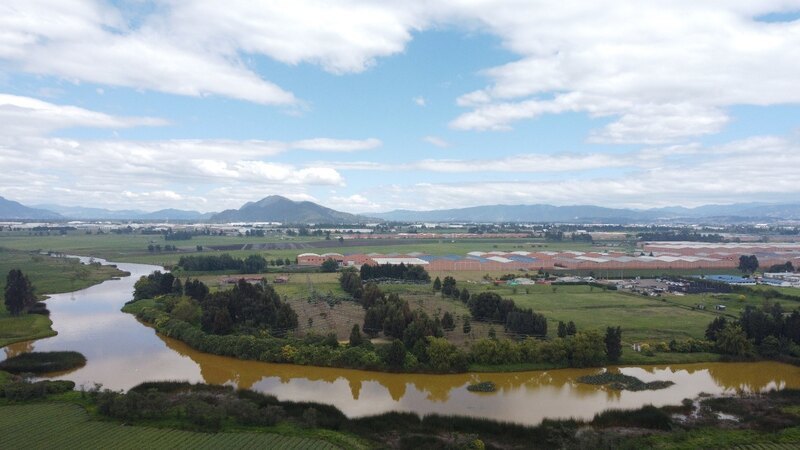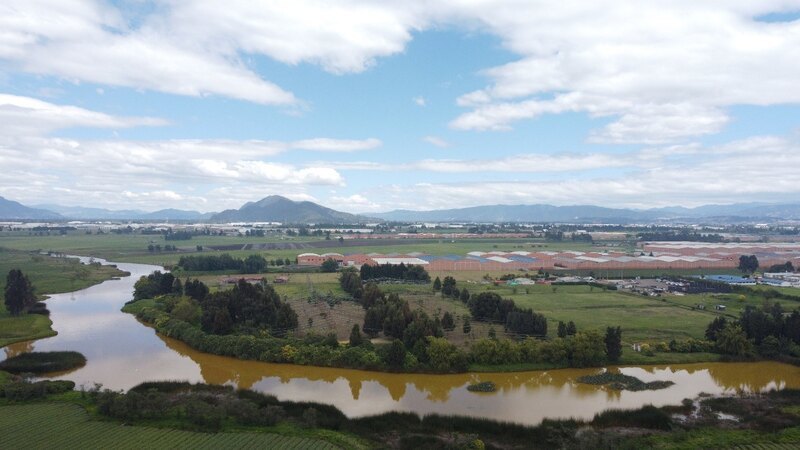 Members of the 2020-2021 cohort of the LAF Fellowship for Innovation and Leadership spent a year exploring their big ideas and advancing their proposed projects. The Fellows presented the culmination of their work at LAF's Innovation + Leadership Symposium on June 15 and 17, 2021. Over the course of the fellowship year, LAF has profiled each Fellow to offer greater insight about their progress and personal journeys.
Born in Bogotá, Colombia, Diego Bermúdez, Principal and Partner of Bermúdez Arquitectos, spent part of his childhood in the rural countryside. His family still owns a small dairy farm in that area. The time away from the city helped cultivate Diego's appreciation for land and nature, perhaps rendering him more aware of the ever-growing urban population in neighboring Mosquera, which has experienced a 16-fold increase in inhabitants over the past 30 years.
Considering the changing landscape, Diego shares, "I realized nothing in this territory is natural anymore. Most vegetation is imported and planted for a productive end. The land has been heavily manipulated to manage excess water from what once was a large wetland. Spending so much time in this place made me understand landscape as something you must manage, design, and build."
This is the focus of Diego's fellowship project. Drawing from engineering methods developed by the pre-Hispanic indigenous Muisca settlers of Funza roughly 2500 years ago, Diego has reimagined Colombia's flood plains on a regional scale. His plans invoke the Muiscas' use of canals and berms, which can restore the presently dry land to a condition that accommodates flooding while remaining wet, habitable, and suitable for agricultural cultivation year-round. This was the case during much of the region's history, until around 500 years ago when Spanish colonizers imported their own water management traditions, erasing local culture and draining the land in the process.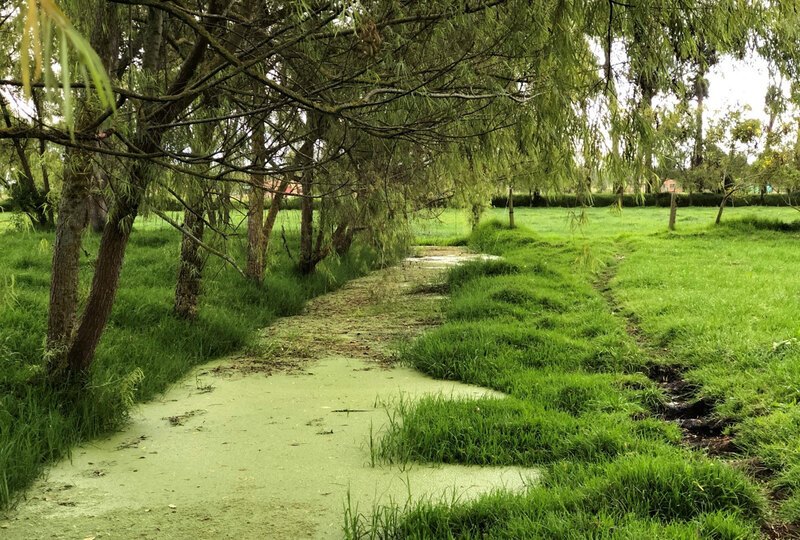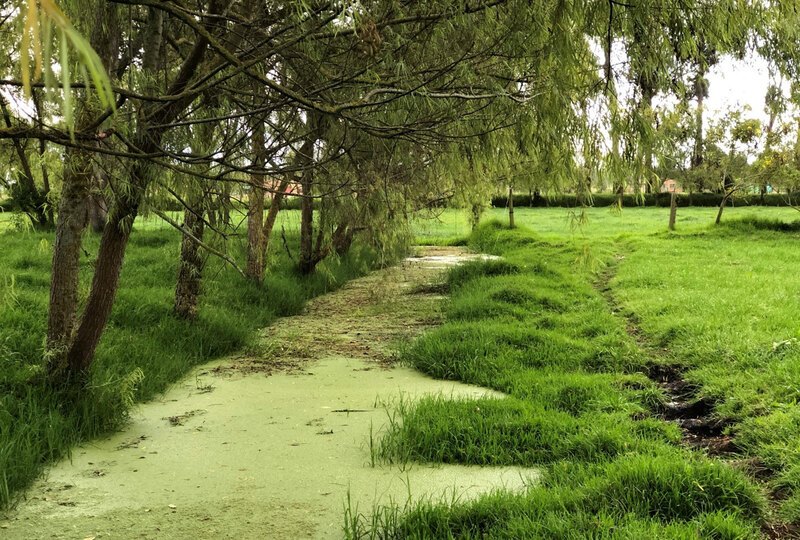 The scale of Diego's project means that his designs are just one small piece of the puzzle. Implementing his plans would be impossible without approvals, collaboration, and support from numerous actors outside the world of design. Reflecting on his journey over the fellowship year, Diego says that the most difficult part of the process has been to insert the project into a political logic for the region. "As a landscape architect, it has been difficult to access Colombia's planning sphere because generally, planning is done by engineers, planners, and economists. The fellowship has empowered me to present our profession as one able to think in terms of large-scale systems and propose future visions."
To introduce those visions, Diego intends to organize a public exhibit that will showcase planning and design scenarios that restore biodiversity and preserve legacy infrastructure that reflects elements of local cultural, social, economic, and political history. This effort will take place after the LAF Fellowship year concludes, but Diego appreciates the time and structure it provided for him to mature as a landscape architect. "This fellowship is about introspection and evolution. We are supposed to grow spiritually and steer our careers. The program has given me the space to think about what I really want to do and how I want to do it."
UPDATE: You can watch Diego's presentation from the 2021 LAF Innovation + Leadership Symposium here.