2021 LAF Innovation + Leadership Symposium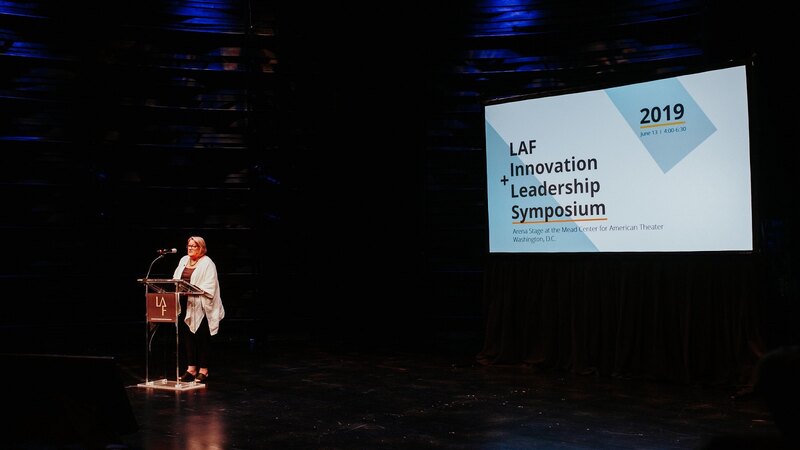 Join us for this online event to showcase leading-edge thinking in landscape architecture to address a breadth of pressing issues.
In what promises to be a compelling event, the six 2020-2021 LAF Fellowship for Innovation and Leadership recipients will present their projects on energy justice, landscape ethics in California's breadbasket, re-imagining flood control in San Juan, designing for and with the disabled community, water networks in Bogotá, and designing with animals.
The symposium will be held as a two-part virtual event with tickets available for one or both days.
WHEN
Tuesday, June 15, 3-4:30pm EDT
Featuring: Edmundo Colón Izquierdo, Diego Bermúdez, and Andrea Johnson
Thursday, June 17, 3-4:30pm EDT
Featuring: Roxi Thoren, Alison Hirsch, and Alexa Vaughn-Brainard
An optional Zoom reception will follow each day's event, 4:30-5:15pm ET. Stick around to visit "rooms" where you can continue the conversation with the presenting Fellows or ask questions about the LAF Fellowship for Innovation and Leadership.
TICKETS
One day only: $20 (student rate: $10)
Both days: $30 (student rate: $15)
No-cost option: If cost inhibits your ability to attend, please select the free registration option, which is available to all — no questions asked.
Ticket sales help to offset the costs of producing an online event of this scale. For those who are able to and would like to provide additional financial support, you may elect to make a tax-deductible donation to LAF when you register.
The symposium is approved for 3.0 Professional Development Hours (PDH) through the Landscape Architecture Continuing Education System (LA CES) and meets the health, safety, and welfare requirements (HSW). Following attendance of each part, 1.5 PDH (LA CES/HSW) may be earned upon completion of a short quiz.
Event Sponsors
Host a Virtual Symposium Watch Party
Get inspired, engage your group, and earn CEUs! If your design firm, organization, or school is interested in viewing the symposium together, group ticket packages are available to help you convene a virtual or in-person watch party and discussion session.
Each registered group will receive a discussion guide as well as discounted two-day tickets to the virtual symposium for each member of the group. We encourage groups to "watch together" in a way that is safe and appropriate for your group. Then dedicate time during your next staff meeting, class, or gathering to talk through the points on the discussion guide.
For more information about group tickets, contact Christina at csanders@lafoundation.org.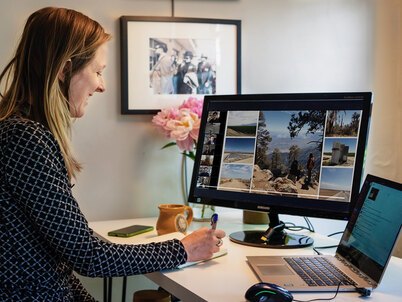 The symposium is the culmination of the year-long LAF Fellowship for Innovation and Leadership, and each day features presentations from three of the Fellows.
Schedule
Symposium, 3:00-4:30pm EDT
2:45pm    "Doors open" (Virtual platform opens)
3:00pm    Welcome and Opening Remarks
3:15pm    Presentations
4:00pm    Panel Discussion and Moderated Audience Q&A
4:25pm    Closing Remarks
Optional Reception, 4:30-5:15pm EDT
Presenters available in Zoom "rooms" to continue the conversation
June 15 Presentations
El Río está vivo… y nadie lo sabe!: Re-envisioning Flood Control in the Río Piedras Watershed

Edmundo Colón Izquierdo, Principal, ECo, San Juan, Puerto Rico
The Rio Piedras, in San Juan, Puerto Rico, is undergoing major transformation, changing from a natural soft bottom biodiverse river to a concrete lined channel, a single purpose piece of infrastructure. With enough funding from federal sources, can this project by the US Army Corps of Engineers become a model for next-generation multi-benefit flood management infrastructure? Will landscape architects lead the way? Learn More
Redrawing Infrastructure: 2500 Years of Water Management

Diego Bermúdez, Principal and Partner, Bermúdez Arquitectos, Bogotá, Colombia
The pre-Hispanic Muisca settlers of Funza engineered and inhabited the flood plains along the Bogotá River in Colombia. Colonial interventions understood land as separated from water, overlooking local traditions and ecologies. In the 1920s, a water management system was built to dry out the land. Diego will present a re-imagined water network that encourages biodiversity and preserves adjacent structures that reflect elements of local cultural, social, economic, and political history.
Redistributing Power: Energy Justice Beyond Kilowatt Hours

Andrea Johnson, Lecturer, City College of New York, New York, NY 
Confronted with the uncertainty of climate change and rising inequality, Andrea's project explores the role of landscape architecture in emerging renewable energy networks. Using NYC as a springboard, Andrea has produced a set of design scenarios that seek to reinforce environmental justice movements and reimagine distributed energy production and storage at the neighborhood scale. Learn More
 
June 17 Presentations
Including Animals: Co-creating with Our More-Than-Human Neighbors

Roxi Thoren, Associate Professor and Department Head, University of Oregon, Eugene, OR 
Adapting our environments to the new, and rapidly changing, climate normal is going to take all hands on deck and inter-species creativity. How can landscape architects change our education, our language, and our practices to collaborate with our non-human community members? What do we need to know and do to imagine animals' world-making capacities and collaboratively design with their environmental agency?
Landscape and 'the Working Country': Food Justice and Landscape Ethics in California's Central Valley

Alison Hirsch, Associate Professor and Program Director, University of Southern California, Los Angeles, CA
This project considers cultural theorist Raymond Williams' oft-cited claim that "A working country is hardly ever a landscape" through a close examination of land and agricultural labor in the San Joaquin Valley, the southern portion of California's 430 mile-long Great Central Valley. The project interprets the valley's environmental and cultural histories and practices through sustained forms of action research in an effort to ultimately arrive at visions for the future. Learn More
Design with Disabled People Now: Including Disabled People in the Design Process

Alexa Vaughn-Brainard, Landscape Designer, OLIN, Los Angeles, California
Despite increasing attention to diversity, equity, and inclusion in landscape architecture, the disabled community remains overlooked. We can no longer design for the disabled community without its members. As a Deaf woman of the post-ADA generation, Alexa's design toolkits push beyond the minimum requirements set by ADA guidelines to facilitate a process that is more inclusive of the disabled community and aids in the creation of a more accessible and beautiful public realm. Learn More