Perspectives: Hitesh Mehta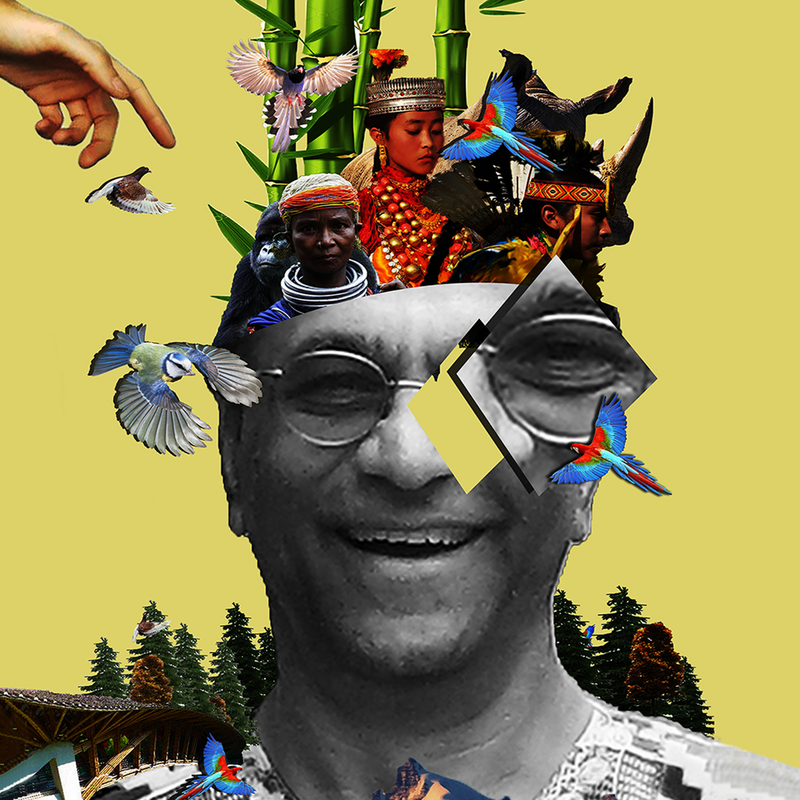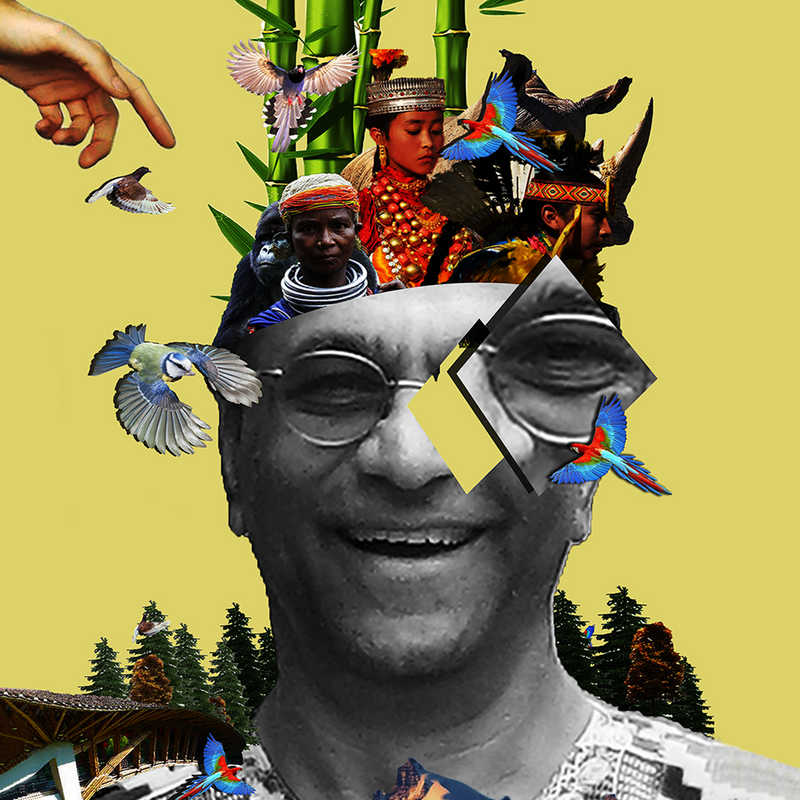 AUGUST 25, 2021
Hitesh Mehta, FASLA, FRIBA, FAAK, Associate AIA, is the founder and President of HM Design. An eco-landscape architect and citizen of the world, Hitesh is currently based in Ft. Lauderdale, Florida and has consulted and worked on projects in over 65 countries. He is a leading designer and researcher in ecotourism physical planning and ecolodge design.
What drew you to landscape architecture?
While pursuing a bachelor's degree in architecture at University of Nairobi (1979-85), I began to travel around Kenya and learn about the conservation challenges faced by park authorities. It was during these safaris that I noticed the striking disconnect between the tourist lodge building architecture and the surrounding pristine landscapes. It was at this point that I developed a deep interest in relationships between lodge building architecture and surrounding landscapes. To become a more holistic designer, I then pursued a master's in landscape architecture at Berkeley which was followed by an academic career as an Assistant Professor at the University of Nairobi where I taught the first ever course in Africa in English on the Theory and History of Landscape Architecture.

I could also make a case that holistic connections to the landscape have been in my genes for over 3000 years! The main bedrock element of my Jainism (Indian philosophy that began circa 2000 BC) upbringing is the doctrine of Ahimsa, which simply means "non-violence to your fellow humans and non-violence towards non-human beings". This spiritual connection with all plants and animals is what got me attracted to landscape architecture. Jain values and principles are evident in all my projects – there is respect for animals, plants, local people, and the soul of the place. The approach right from the outset is that of low-impact development. As such, my focus in landscape architecture moved to pristine and fragile natural areas where tourism was uncontrolled, had large social and environmental impacts, and required a new planning paradigm to protect the sanctity of those places. I took this concept and started implementing it in my work – I call it vegan planning and design!
What is driving you professionally right now?
My "sacred contract" is to help protect endangered plant and animal species, alleviate poverty in indigenous communities via benefits from ecotourism and through hands-on workshops, and build capacity in professionals and park staff on the planning and design of eco-friendly facilities in protected areas. I have been greatly influenced by Gandhi's spiritual practices and can confidently state that every single day I strive to be "the change I want to see in the world." Every one of my projects in the last 20 years has espoused what I have termed as the "quadruple bottom line" approach to sustainability – financial, social, environmental, and spiritual. 

What is also driving me professionally is the passion to take the landscape architecture profession to the furthest corners of the earth and empower indigenous and local communities during the planning and design processes. 
What challenges is landscape architecture allowing you to address right now?
The challenges that my profession is helping me address are related to climate emergency, food security, and refugee villages. As regards the latter, I am one of the co-founders and was co-chair of the ground-breaking Landscape Architecture Without Borders (LAWB), a Working Group of the International Federation of Landscape Architects which is committed to working with disadvantaged communities, especially those affected by war, conflict, and natural disaster, and helping them to re-create safe, sustainable, and dignified living conditions. As a humanitarian group, LAWB is concerned with the need to enable equal access to landscape architecture services whenever and wherever they are non-existent or scarce. On my own accord, I have provided LAWB pro-bono services in 10 countries. I am currently the IFLA Africa representative of LAWB and one of my roles has been to identify and coordinate interventions needed to create safe living conditions for communities at risk.
What challenge would you give emerging leaders?
Considering that building construction and energy use during manufacture and transportation of building materials accounts for more than 30% of worldwide greenhouse gas emissions, emerging landscape architects have a significant role to play both in adapting landscapes in response to the effects of global warming but also by mitigating, or designing against, the causes of greenhouse gases. In this age of extreme weather events, our profession is uniquely qualified to process and synthesize complex challenges that yield sustainable, world-changing solutions. By making a few landscapes design and material-choice changes, emerging landscape architects can create considerable reductions in the overall carbon footprint of a project.
Because of their all-around skills (especially digital and social media), emerging landscape architects are crucial players in helping mitigate natural disasters (such as flooding, fire, drought, landslides, tsunamis, etc.) as well as in the physical planning required during recovery efforts.
Where do you think the profession needs to go from here?
The landscape architecture profession in the US? More inclusive. More diverse. More international. 
The US landscape architecture profession is the most well established in the world and we have an incredible wealth of knowledge and experience. Once COVID-19 travel restrictions are over, we need to go around the world to help mitigate climate emergency by investing in long-term environmental, economic, social, and spiritual sustainability while protecting infrastructural assets and housing of local communities. We need to get out of our bubble and go out there to help improve human settlements, support ecosystem restoration and low-carbon development, and promote the social economic benefits gained to the local communities. For me, this is stewardship. The world needs our expertise, but we have become too focused on this country. We really need to start embracing the United Nation's Sustainable Development Goals in our work and we need to be the drivers of the UN's Decade of Ecosystem Restoration (2021-2030).
The landscape architecture profession is still not well-utilized with regards to natural disasters and we need to improve awareness of decisionmakers and aid agencies as to the capacities of landscape architects. Like right now, given the August 18 earthquake, our professional organizations should be sending a team of landscape architects to Haiti to help plan and design emergency and long-term shelters and outdoor spaces.
---
LAF's Perspectives interview series showcases landscape architects from diverse backgrounds discussing how they came to the profession and where they see it heading. Any opinions expressed in this interview belong solely to the author. Their inclusion in this article does not reflect endorsement by LAF.