New LAF Communications Associate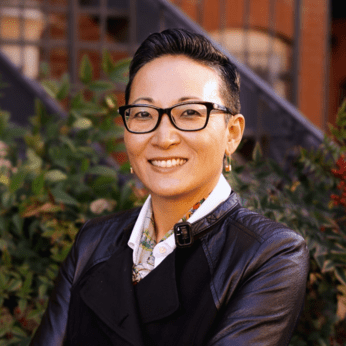 The Landscape Architecture Foundation (LAF) is delighted to announce that on October 18, Dita Bittenbender joined the organization as Communications Associate. Dita will be taking on the important role of coordinating and implementing communication strategies across our digital channels. This work helps to build community and elevate the landscape architecture discipline while supporting LAF programs, events, and fundraising efforts.
Prior to joining LAF, Dita served as the Office and Operations Manager at the architectural firm, Skidmore, Owings & Merrill's (SOM) Washington DC Office. During her time at SOM, Dita coordinated special programs, events, and collaborative initiatives that influenced her interest to become more involved in civic engagement, sustainability, and urban design. Her past experience includes real estate management, business development, graphic design, and communications and marketing.
Dita holds a Bachelor of Fine Arts in Merchandising from Virginia Commonwealth University with focus on visual merchandising, photography, and graphic design. During her spare time, she is out exploring new dog parks, beer gardens, and trails with her golden retriever Tater-Tot aka Tate. During the pandemic, Dita traveled thousands of miles on the open road with her spouse and Tate, visiting 15 states and taking in sights with a renewed appreciation for the American landscape and the benefits of connecting to nature. Her newest pet projects include propagating succulents, taming Monstera plants, and DIY home decorating and improvement hacks.
We are happy to have Dita on board!