Perspectives: Jeff Lee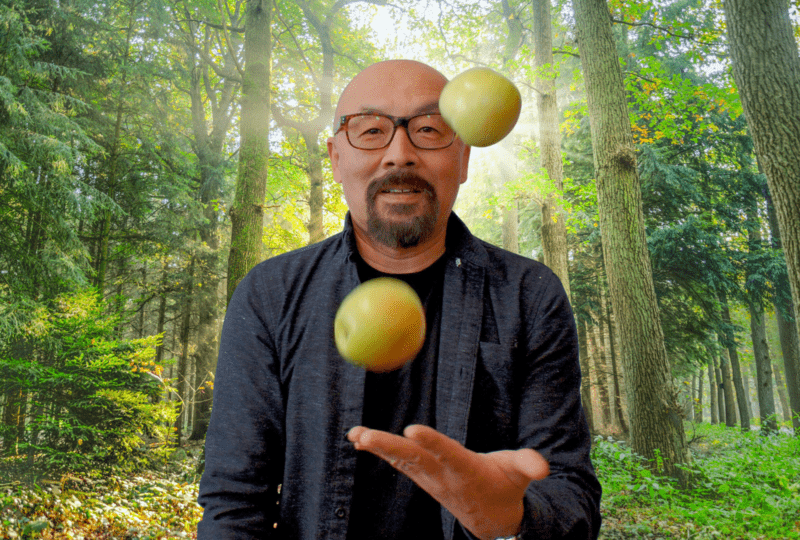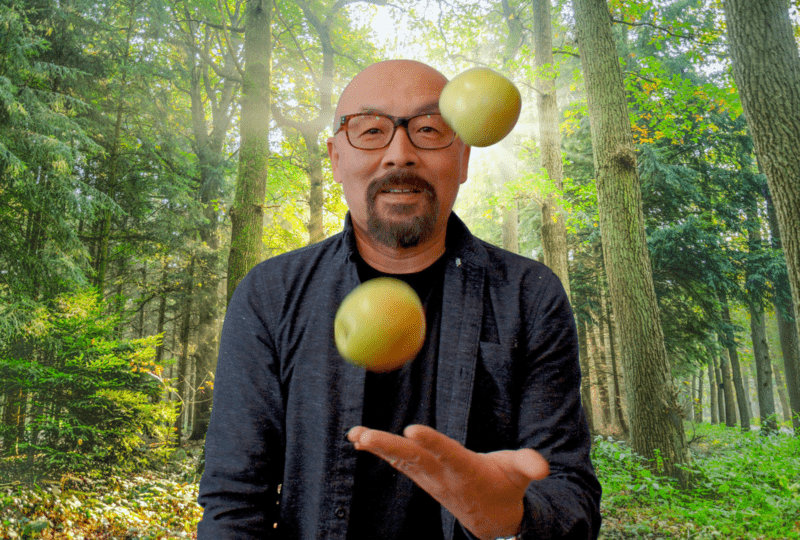 november 15, 2021
Jeff Lee, FASLA is the Founding Principal of Lee and Associates, Inc (LAI) based in Washington, DC. He has over 30 years of experience in landscape architecture, planning, and urban design, receiving numerous awards for his firm's work in the U.S. and abroad. Jeff has served on various design awards juries and as visiting critic for many universities and colleges. In 2007, he became the first Korean American inducted into the American Society of Landscape Architects Council of Fellows.
What drew you to landscape architecture?
When I arrived in the United States as a 10-year-old child from Korea, I was overwhelmed at the sheer beauty of this country. Having grown up in Seoul, South Korea where the city and the landscape still bared the ravages the Korean War, the contrast of seeing tree-lined streets and well-kept public parks were magical to the eyes of this child. I threw myself into all things American, learning English, keeping up in school, and really trying to learn as much as I could about the USA, including joining the Boy Scouts which introduced me to the wonders of nature, camping, hiking, wilderness survival, and respect for the great outdoors.
I was always drawn to studio arts so I took as many elective courses in the arts department while pursuing the pre-med curriculum at the University of Virginia. I stumbled into a two-hour Introduction to Landscape Architecture course taught by Harry Porter, who was the chair of the program and later became the first landscape architect to be dean of the School of Architecture. At the end of the course, Harry encouraged me to transfer into the architecture school and pursue a degree and career in landscape architecture. What does an 18-year-old say when such a mentor suggests such a thing? A profession that combined the arts and sciences while playing to my strength of drawing and my love of nature? Who knew that there was such a thing?!
What is driving you professionally right now?
Having started Lee and Associates (LAI) in Washington, DC almost 35 years ago, we have had the privilege to be a part of the city and the region's renaissance during that period. The city that I came to in the '80s is barely recognizable beyond the monumental core and the open spaces. The transformation, especially along the waterfront has been stunning. The firm's portfolio and our deep understanding of the region brings us unique and important commissions, which allow our practice to continue being involved in shaping the city and the quality of the public realm in a very significant way. This includes visioning and planning, community-based corridor studies, neighborhood arts districts, and sustainable site overlays for differing applications. It is always exciting when you see the glass as half full. We also receive assignments overseas that bring unique and interesting challenges while creating understanding and awareness of different cultures and ecosystems.
What challenges is landscape architecture allowing you to address right now?
The biggest challenge that we have is the same as it has always been: creating built environments while enhancing natural environments to preserve the earth's capacity to support human life. The profession is at the table to address solutions to issues such as innovative stormwater strategies or green area ratio requirements because they have become the law. We should elevate the dialog beyond demonstration projects so that these "performance landscapes" are spectacular.
More and more, we no longer have to convince decisionmakers to invest in the landscape since the demand for quality open spaces seems to be at an all-time high as people see the economic benefits of such spaces. I think that in a relatively short time, we as landscape architects should be able to provide a cost-benefit matrix on the positive and sustainable interventions in the public realm. The COVID-19 pandemic has made people think differently about having access to outdoor spaces and how they are used. There is a resurgence in desire to create more "lungs for the city". We should not squander this moment to make a lasting and meaningful impact.
What challenge would you give emerging leaders?
The most important aspect of our profession is to clearly communicate our ideas. Virtual imaging and 3D renderings have changed the way we communicate our ideas and also the way we design. People now have preconceived notions of how a design presentation should be. Sometimes, a 3D perspective done overseas has more impact than the actual design itself.
I still spend a great deal of time drawing by hand because my brain is tuned in to the images and ideas that are being generated in the moment. With CADD, the process is different. Not better or worse, just different. I would challenge emerging leaders to look to all mediums to communicate their designs, ideas, issues, and the landscape architecture perspective using them. Videos, social media, standup comedy, visual and performing arts — whatever it takes to get the ideas and messages across. A landscape architect's rap would be interesting and attract a new pipeline of students.
Where do you think the profession needs to go from here?
In the wake of climate change, environmental degradation, extinction of species, sea levels rising and affecting heavily populated areas, landscape architects are intertwined with all of these humanity survival issues. The natural tendencies for other professions such as doctors, architects, and engineers seem to be that of specialization. But without having the wide-angle lens view of the connectivity from our built systems to environmental system and the laws and policies that dictate positive outcomes, the glass will always be half empty.
---
LAF's Perspectives interview series showcases landscape architects from diverse backgrounds discussing how they came to the profession and where they see it heading. Any opinions expressed belong solely to the interviewee. Their inclusion in this article does not reflect endorsement by LAF.